Microsoft Project has been a staple in the project management world for many years. But, as times have changed, Microsoft Project has started to show its age. The program is no longer the only game in town, and there are now some great alternatives that offer more features and lower costs. In this blog post, we will explore five of those alternatives and see how they stack up against Microsoft Project.
Microsoft Project: The "OG" of Project Management
MP is the original Project Management tool that essentially started them all. Developed in the early 1980s, Microsoft Project was built as a desktop application solely to track projects internally. Back in a time when projects were tracked by pen and paper (gasp!), MP burst through the door with its digital tracking.
As the years have gone by, MP has continued to develop, evolve and scale. But, while it is still widely used today, its days may be numbered. This OG project management system tried to develop and grow to combat its competitors, but it still has competitors closing in from behind. Today, new alternatives offer additional flexibility, features, and lower costs. Let's look at some of the top Microsoft Project alternatives looking to take the crown.
The Top Microsoft Project Alternatives In 2023
1. Hive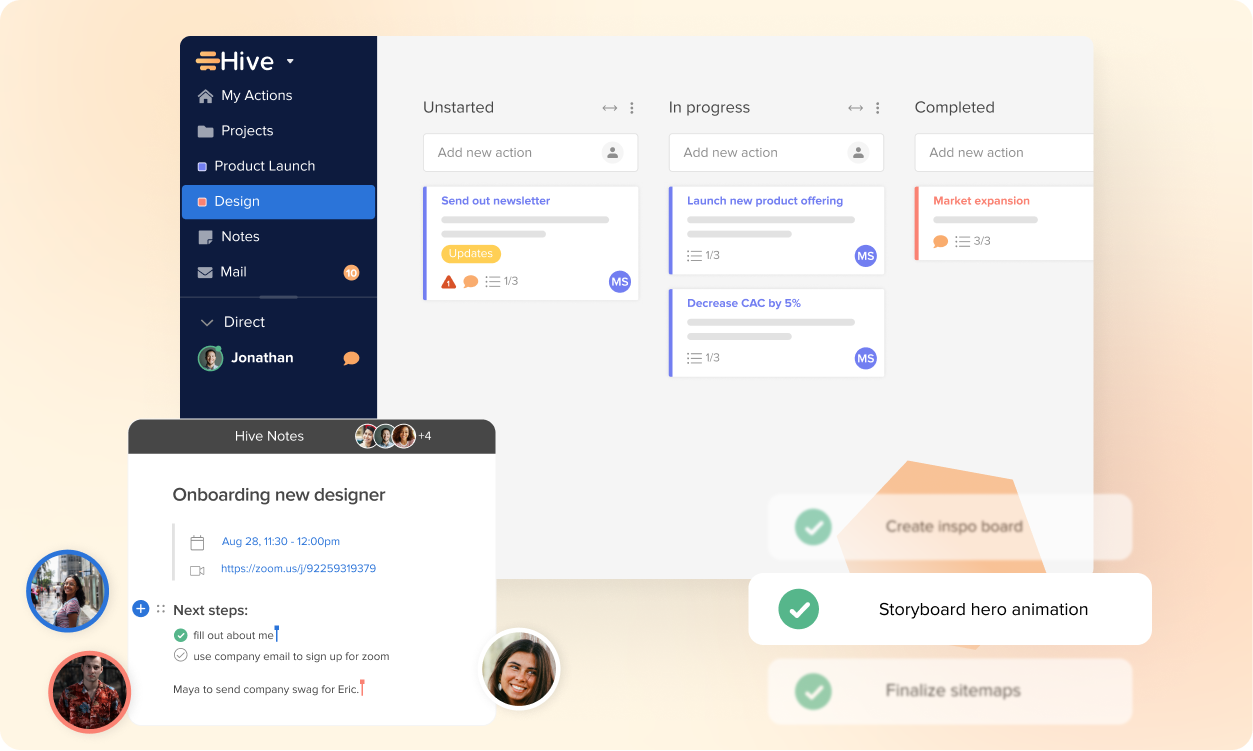 Built for users by users, Hive is a Microsoft Project alternative that can create simple workflows for complex processes. A cloud-based project management tool that offers users a variety of features, Hive is the only project management platform your large or small team needs. Built to handle resource management, time tasking, and team collaboration, this platform is beloved by project managers everywhere. 
Hive offers automated workflows, task management, file sharing, storage, and team calendars. With its simple drag-and-drop interface, you can easily add or remove team members from a project, assign tasks & deadlines, and upload files for easy access by all. 

Hive is an excellent alternative for companies that value teamwork and collaboration. It can integrate with several popular applications, such as Google Drive and Dropbox, offering more team connectivity and cohesiveness. These additional features and focus on team and collaboration set Hive apart from Microsoft Project. With Hive, teams can easily communicate and work on projects in real time. 
Key Features
7+ project views

Built by users and has incredible customers service and help desk

Time tracking and resourcing

Native email integrations
Pricing: You can try Hive free for 14 days. Hive also offers a free plan with limited functionality, with it's most popular paid plans starting at $12 per user, per month.
2. Wrike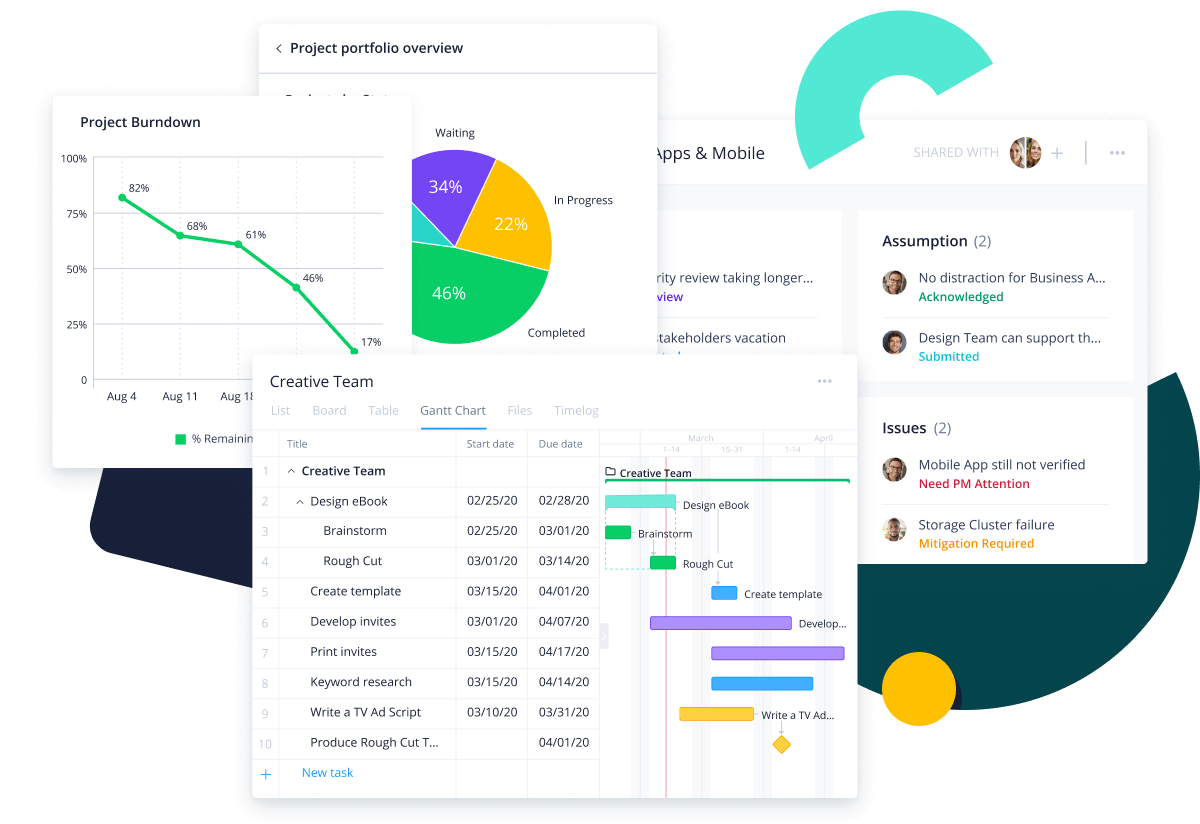 Wrike is a favorite cloud-based project management tool that offers task collaboration, Gantt charts, and real-time activity updates. One thing that sets Wrike apart from Microsoft Project is its focus on team collaboration. With Wrike, teams can work simultaneously on tasks, share files, and leave comments for each other. 
This comment tool makes Wrike an excellent choice for teams that need to work together closely on projects. Wrike also has a built-in activity stream that helps organizations stay organized and keep mentions and comments in one streamlined location. 
Key Features
Gantt charts for projects

Shareable dashboards

Integrations

Customizable work stations
Pricing: Wrike's paid plans start from $9.80 per user/month.
Comparison: Read about these top alternatives to Wrike for more information.
3. Trello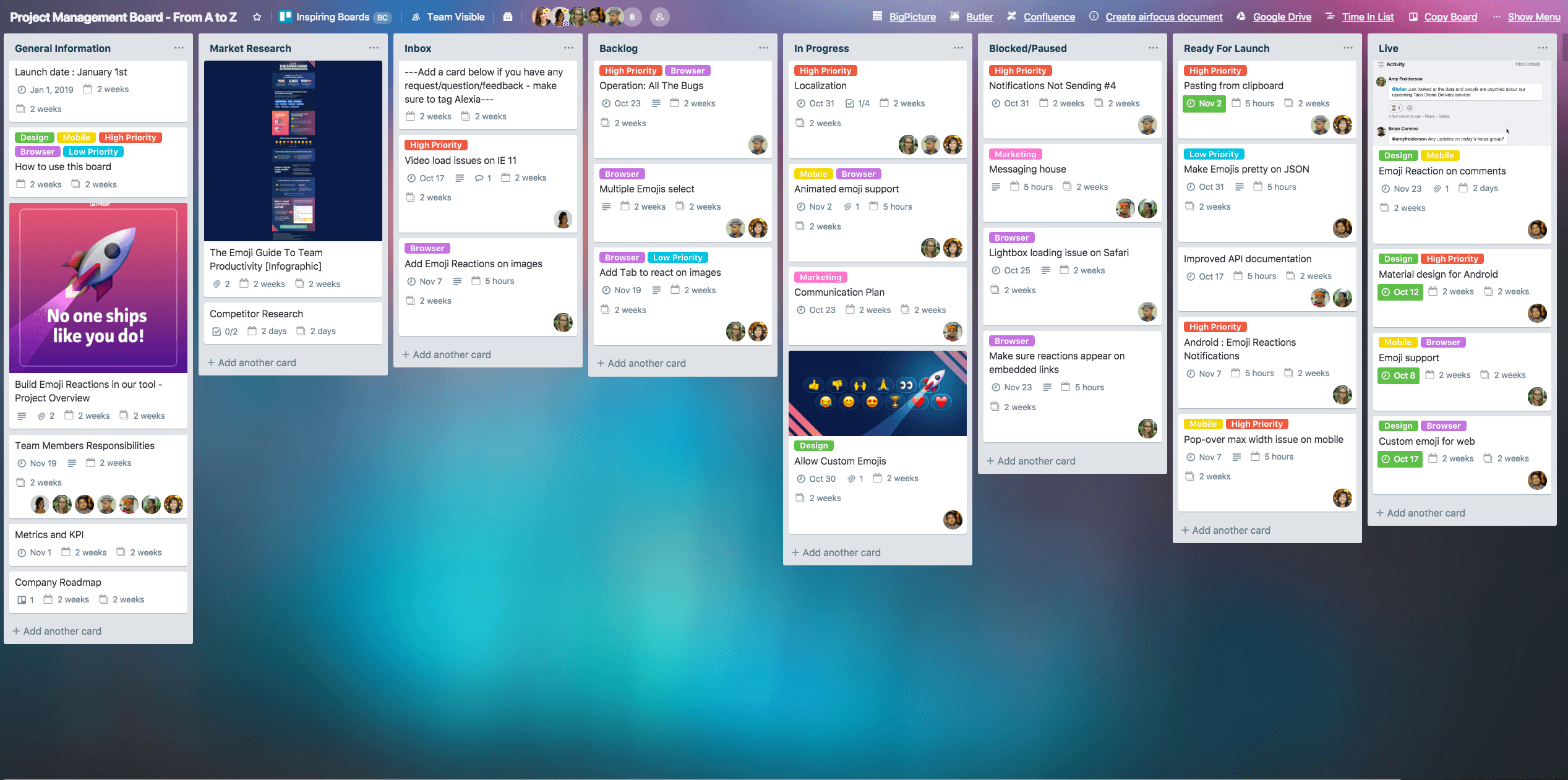 Trello couldn't be more different than Microsoft Project, but it gives you a better idea of what is out there and how MP influenced these newer platforms. With Trello, you have a cloud-based project management tool, but it takes a different approach than Microsoft Project. For example, Trello uses a Kanban board approach to project management, which is an excellent way to visualize progress on a project.
While Microsoft Projects is still relatively rigid and challenging to learn, Trello is intuitive and easy to understand. It also offers tasks assignment, file sharing, and team collaboration. In addition, it is an affordable option for smaller teams with its flexible pricing structure. It is beloved by individual users and small businesses looking for a low-cost and easy to use project management platform.
Key Features
Kanban board approach

Flexible pricing

Integrations

Resource Allocation

Built-in budgeting and financial summaries
Pricing: Trello offers a free plan and paid standard plans starting at $5 per user/month.
Comparison: To learn more, check out these great Trello alternatives with similar features.
4. nTask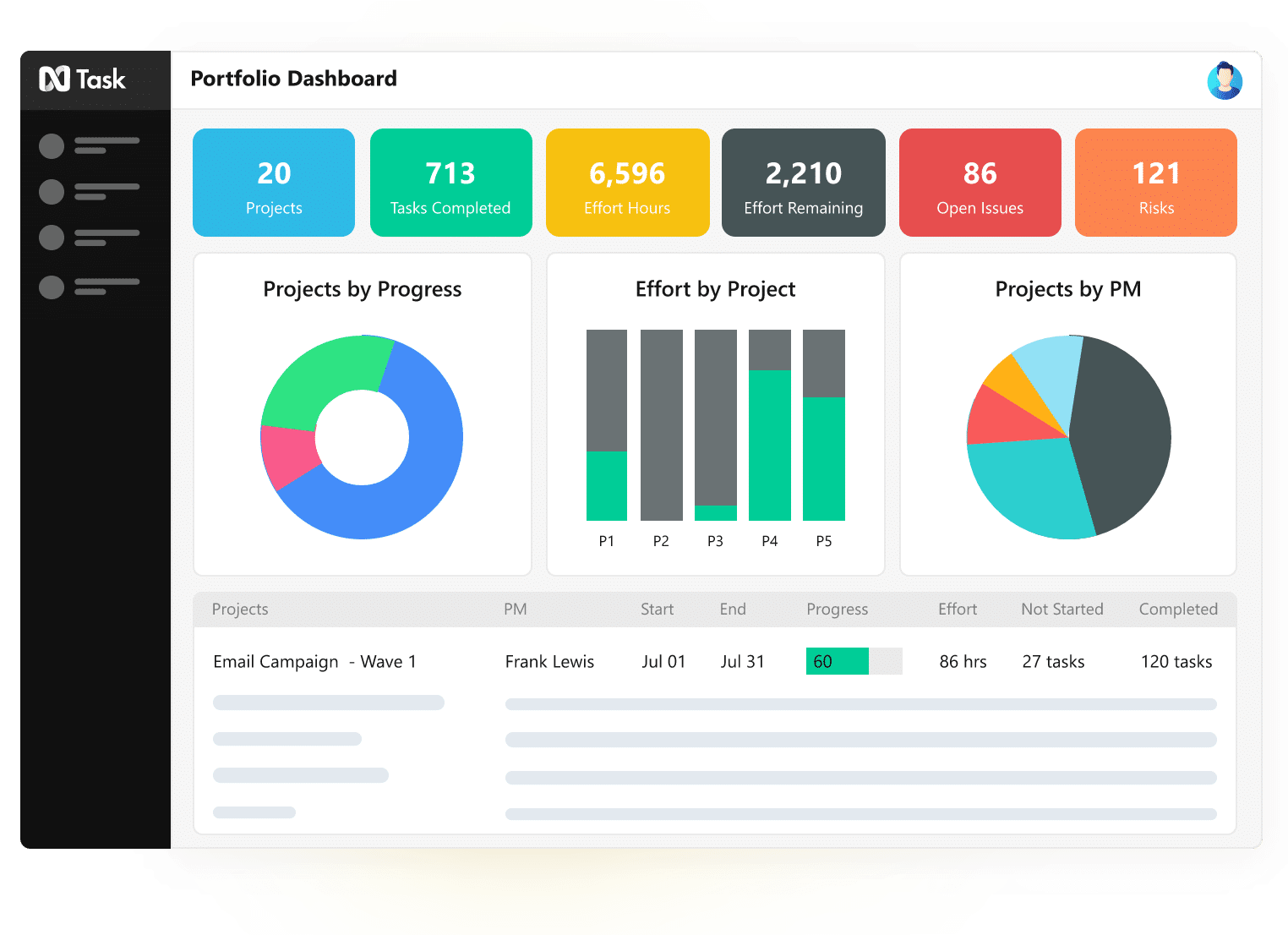 nTask is an online collaboration platform with a similar look, feel and cadence to Microsoft Project. Using nTask, users can task and track projects and meetings and easily manage resources, risks, and more. nTask offers Gantt charts for any project and uses a simple drag-and-drop functionality to move and set tasks. 
One of the best aspects of nTask is that it can be used for almost any business or industry. Built with a robust bug-tracking tool that can track, assign, prioritize, and fix bugs & issues faster, nTask is suitable for agile project management and software-building companies. nTask can also be the perfect fit for creative agencies with built-in time tracking and collaboration tools. 
Key Features
Gantt charts

Resource management

Built-in time tracking tool

Bug tracking tool

Simple drag-n-drop functionality
Pricing: Free for unlimited tasks, projects, and team members. Paid plans start at $8 per user/month.
5. Zoho Projects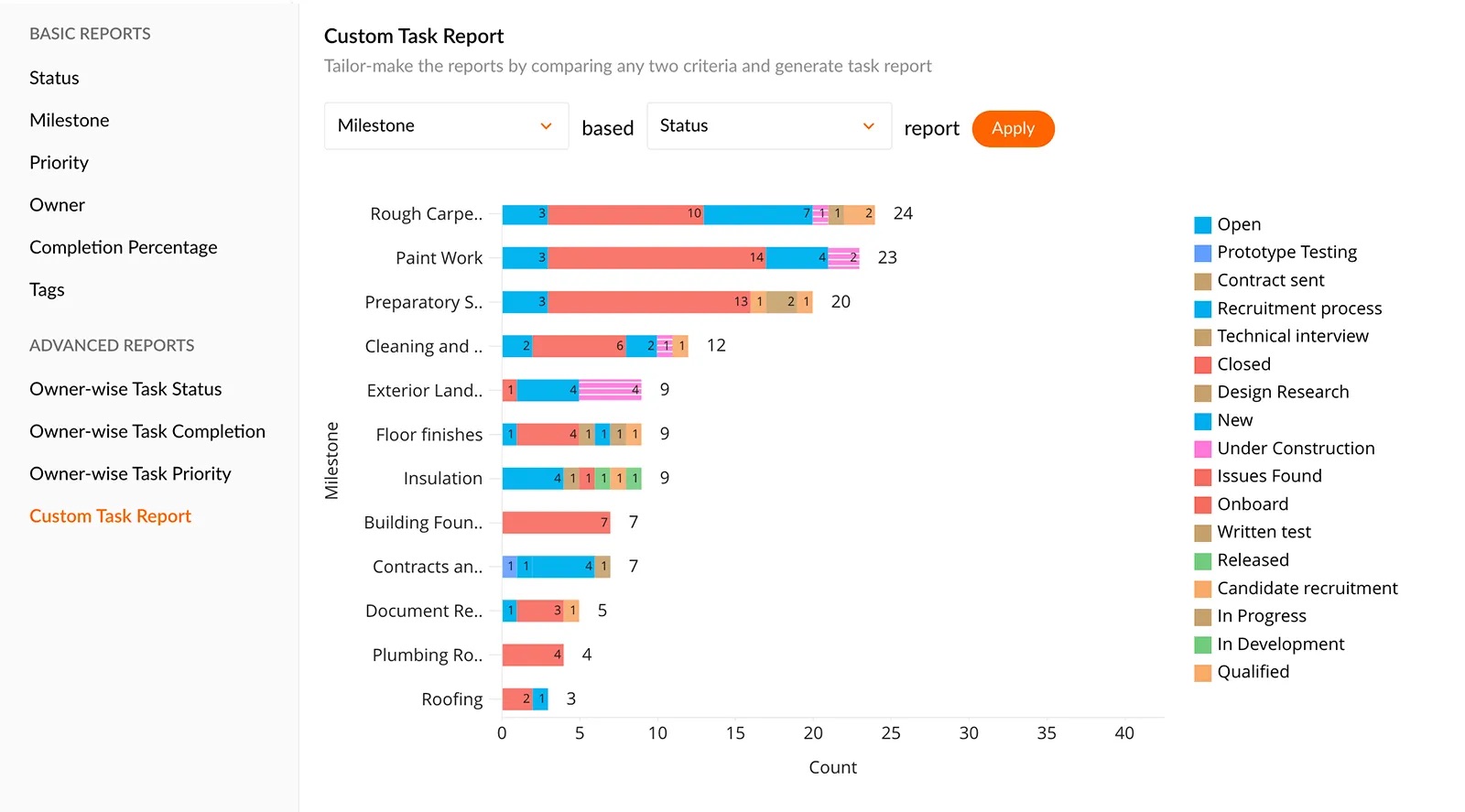 This Microsoft Project alternative is a cloud-based tool for small or medium-sized companies. With Zoho Projects, you can break each project down into bite-size pieces better suited for your team members. In addition, Zoho can task and subtask projects and keep track of who is working on what within the activity pipeline.
It works to connect teams to foster productivity and efficiency. It has built-in timesheet functionality with a reporting feature so you can see how long each task takes team members. Unfortunately, Zoho is still missing functionality to manage multiple projects at a time, so it isn't as robust as some of the other options on this list – but for the price, it's pretty darn great.
Key Features
Resource management tools

Page-specific project boards for communication 

A robust offering of charts and reports

Timesheets and time tracking on individual tasks

Gantt charts & Kaban boards for visualizing
Pricing: Zoho projects facilitate free and multiple paid plans. The paid plans begin at $5.
6. ClickUp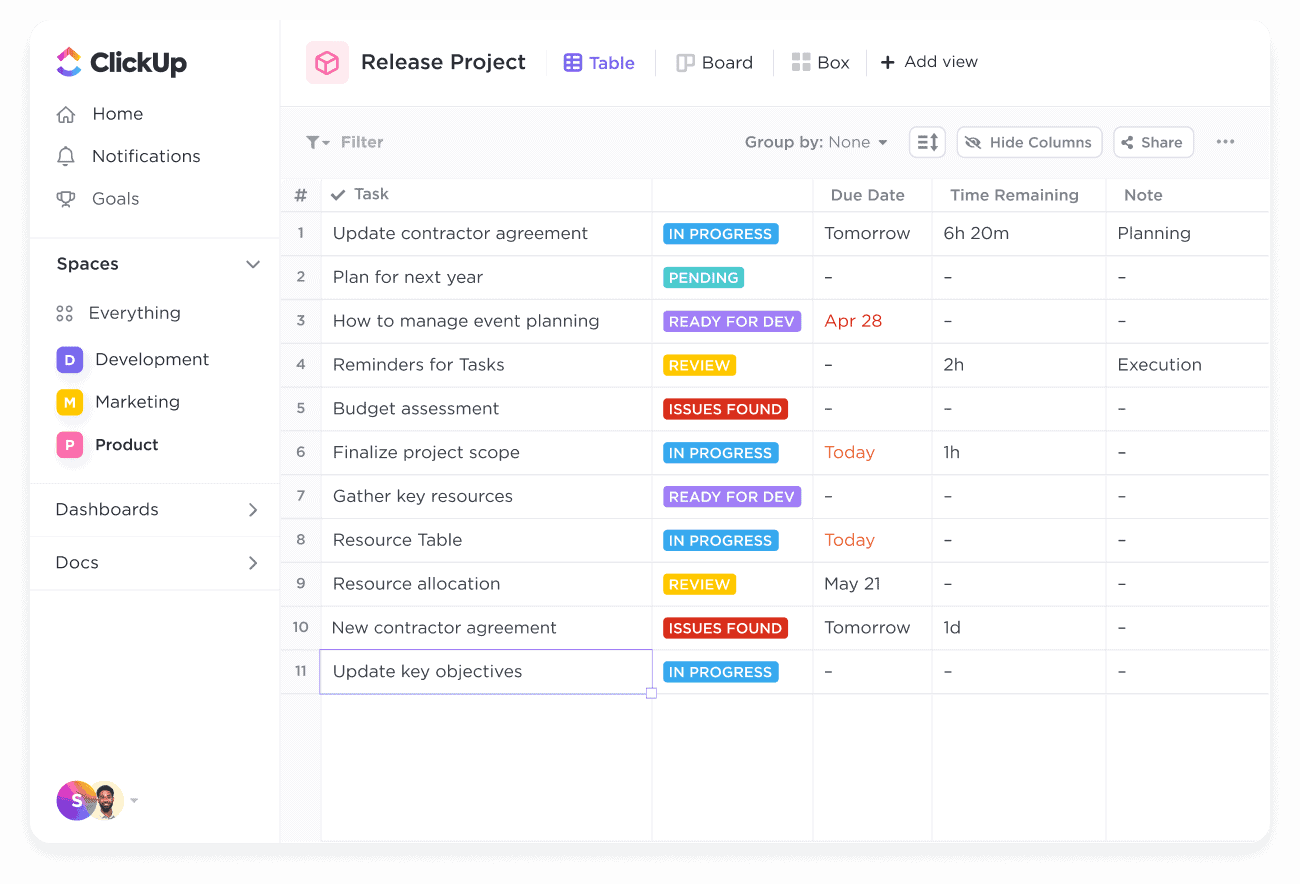 ClickUp is another great project management alternative to Microsoft Teams, offering users streamlined project and task management, track progress, and easily communicate within teams. It provides a user-friendly interface with intuitive navigation. In comparison to Microsoft Teams, ClickUp is superior for offering the flexibility of customer service via phone, as well as video tutorials — two important services when it comes to employee onboarding and adaptation.
Whether you're managing projects, tracking tasks, or collaborating on documents, ClickUp's robust feature set makes it suitable for various industries and business types.With flexible pricing options, including a free plan for unlimited tasks, projects, and team members, ClickUp offers a cost-effective solution for teams of all sizes. To see how ClickUp stacks up against other tools on the market, check out our complete guide to ClickUp alternatives.
Key Features
Task and project management

Team collaboration and communication tools

File sharing and document management

Time tracking and reporting capabilities

Integration with popular tools and apps
Pricing: Free plan available for unlimited tasks, projects, and team members. Paid plans start at $5 per user/month.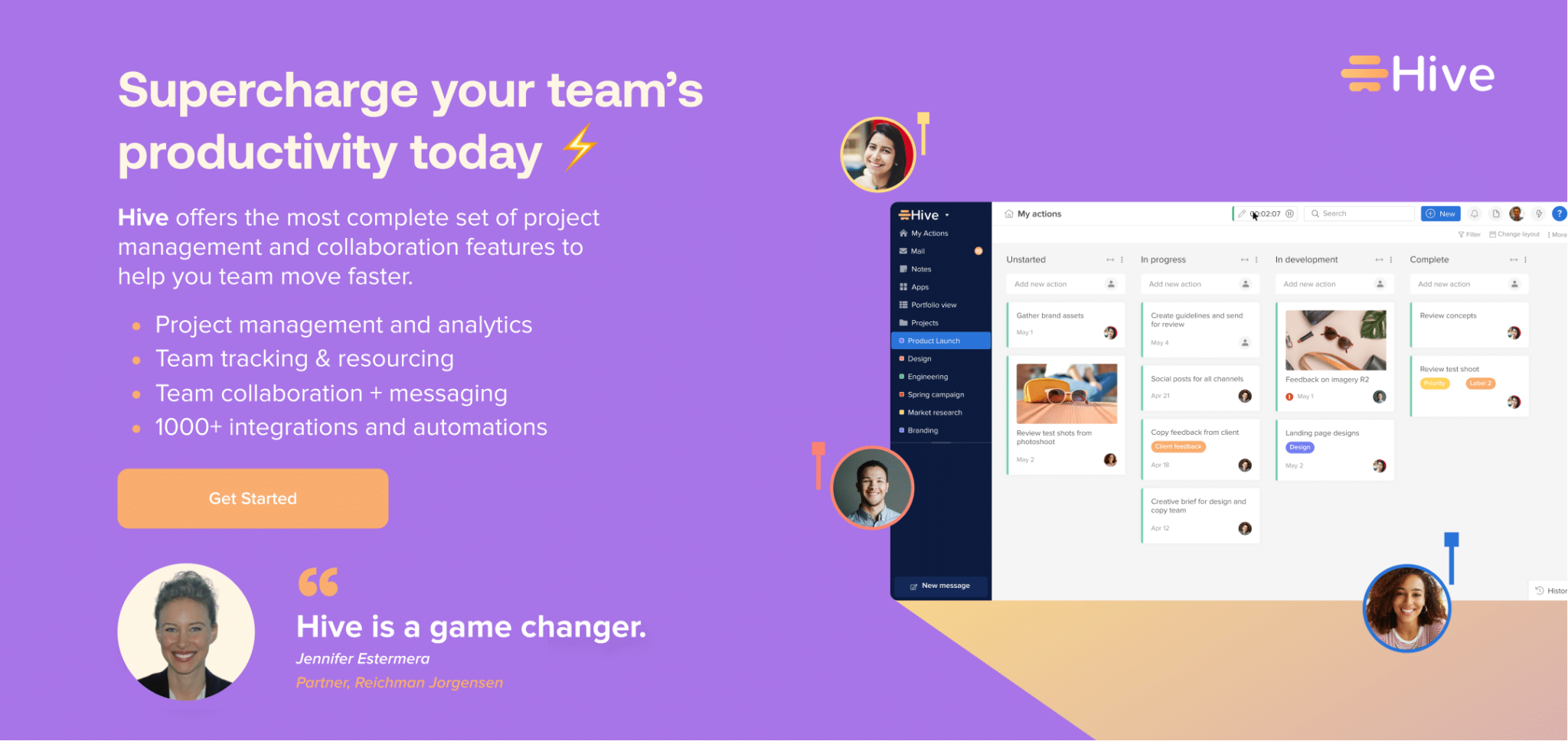 https://app.hive.com/join