3D Identity is a Denver-based graphic design studio specializing in experiential graphic design, such as signage, environmental graphics, and lighting. Projects encompass branding, workplace interiors, interactive art, sculpture, wayfinding signs and more. In 2019, the design studio merged with Elements, the largest workplace furniture solutions provider in Colorado, and formed an in-house fabrication team, Hatch 38. Together, they bring unique branded products to life for their clients across the US. 
The 3D Identity team works with a wide range of clients including tech companies, sports facilities, airports and more. The studio's smaller projects typically last around six to seven months, while larger projects can take 12-18 months to complete. The team has also worked on much longer projects, lasting up to five years. 
We sat down with Jamie Starrett, Manager of Design Operations to learn how 3D Identity is using Hive to streamline day-to-day workflow, resourcing and planning. 
The need for Hive
As Manager of Design Operations, Jamie Starrett is responsible for developmental organization, resource management and studio workflow, and training and onboarding new design staff.
Before using Hive, the 3D Identity team kept track of their work on a whiteboard at the studio and used in-person team meetings to monitor project status. However, as the team expanded and hybrid working became a regular part of studio life, the existing system needed updating.  
"We really needed project management software to help us stay organized," says Jamie. "We were just tracking everything on a whiteboard, under different designer's names, so we could see who's working on each project. Our weekly meetings weren't achieving enough. We needed more control and structure."
When Jamie started researching and trialing different project management software, Hive stood out to her over other systems due to its time-tracking capabilities and integrations. "Timesheets and analytics are important for our business structure and help with the forecasting of upcoming work," she says. "I really liked that Hive had that capability."
Jamie and the 3D Identity team began using Hive in October 2021 and saw improvements straight away. Let's take a closer look at how the company uses Hive to organize and streamline day-to-day operations.
How projects are organized in Hive 
New projects come into the studio through various pipelines, including a request for proposal (RFP), word-of-mouth recommendations and repeat client work. Using Hive Projects from the very start makes it easy for Jamie and her team to monitor each piece of potential new work. Any enquiries from potential new clients are kept together in a Hive Project called 'Prospects', while enquiries from repeat customers are filed in the clients' existing Hive Projects. 
Jamie and the team use Hive's Portfolio View to oversee the status of each enquiry. This enables them to update and track each potential piece of work that comes into the studio and keep a record of their interactions with each client. Once the team has a signed proposal from the client, they move all the information into a parent project.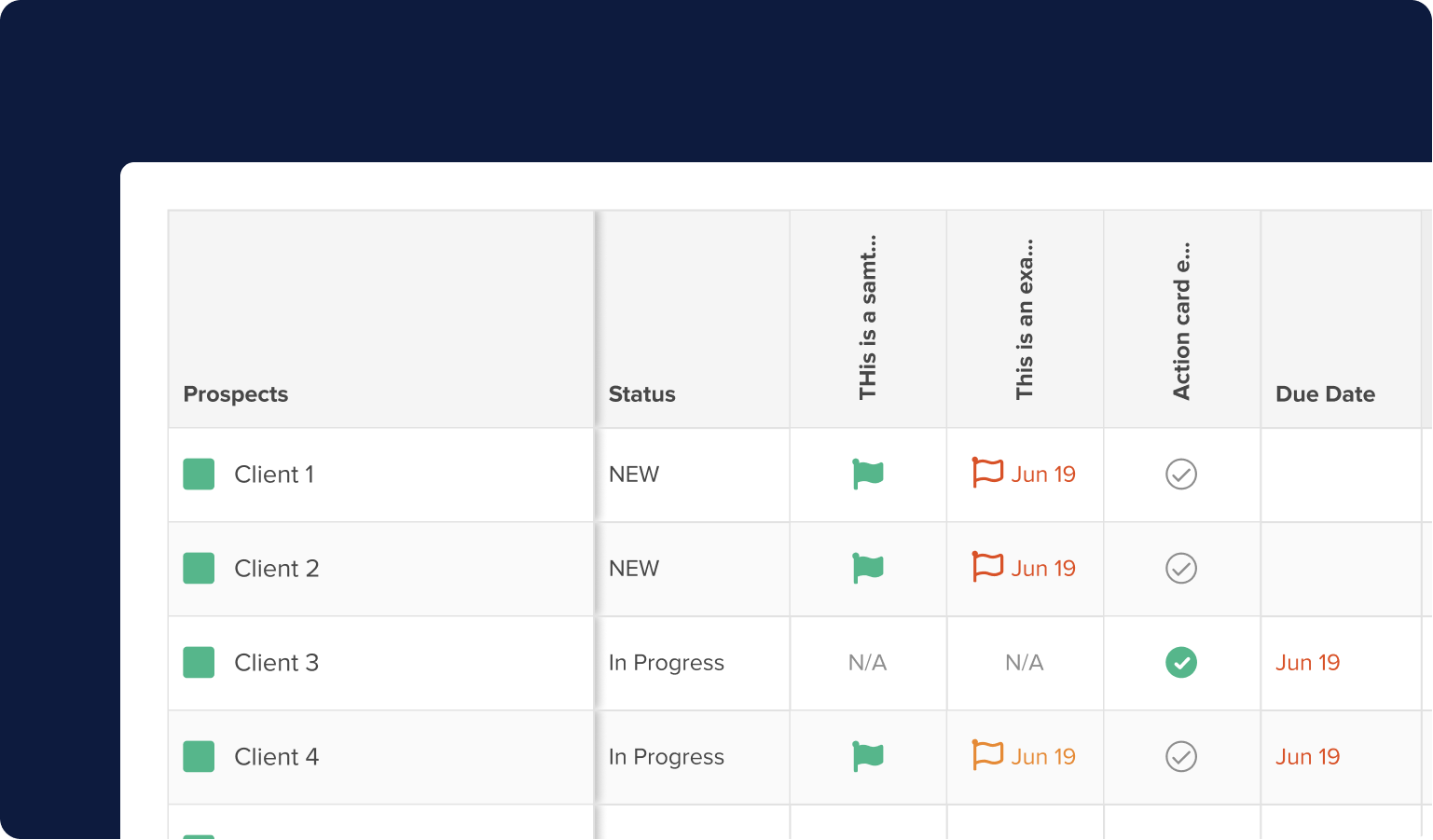 Deliverables vary from project to project according to the client's needs. Typically, 3D Identity presents the creative concept to the client for their input and feedback. When the concept is agreed and signed off by the client, the products are made by the in-house fabrication team, Hatch 38, and installed at the clients' premises.
The design studio uses a different project template for each stage of the journey. "We have a discovery project template, a design project template, and a production and installation template," Jamie explains.
Once the client is ready to start, the project manager will apply the relevant project template. At this point, they can add assignees, change the names of tasks and make other customizations. It's a streamlined process that enables project managers to get things up and running quickly, so the team can start working on their assigned tasks.
Using time-tracking and resourcing to boost team efficiency
The design studio bills clients by the hour, so accurate time-tracking is essential. Using Hive Timesheets enables them to keep track of the hours they spend on each project. Jamie and the project management team also leverage Timesheets for project management and resourcing. "Being able to see our incoming projects and our leads, and how the workload is looking for designers, gives me a very concrete understanding of who has time to take on something new," says Jamie.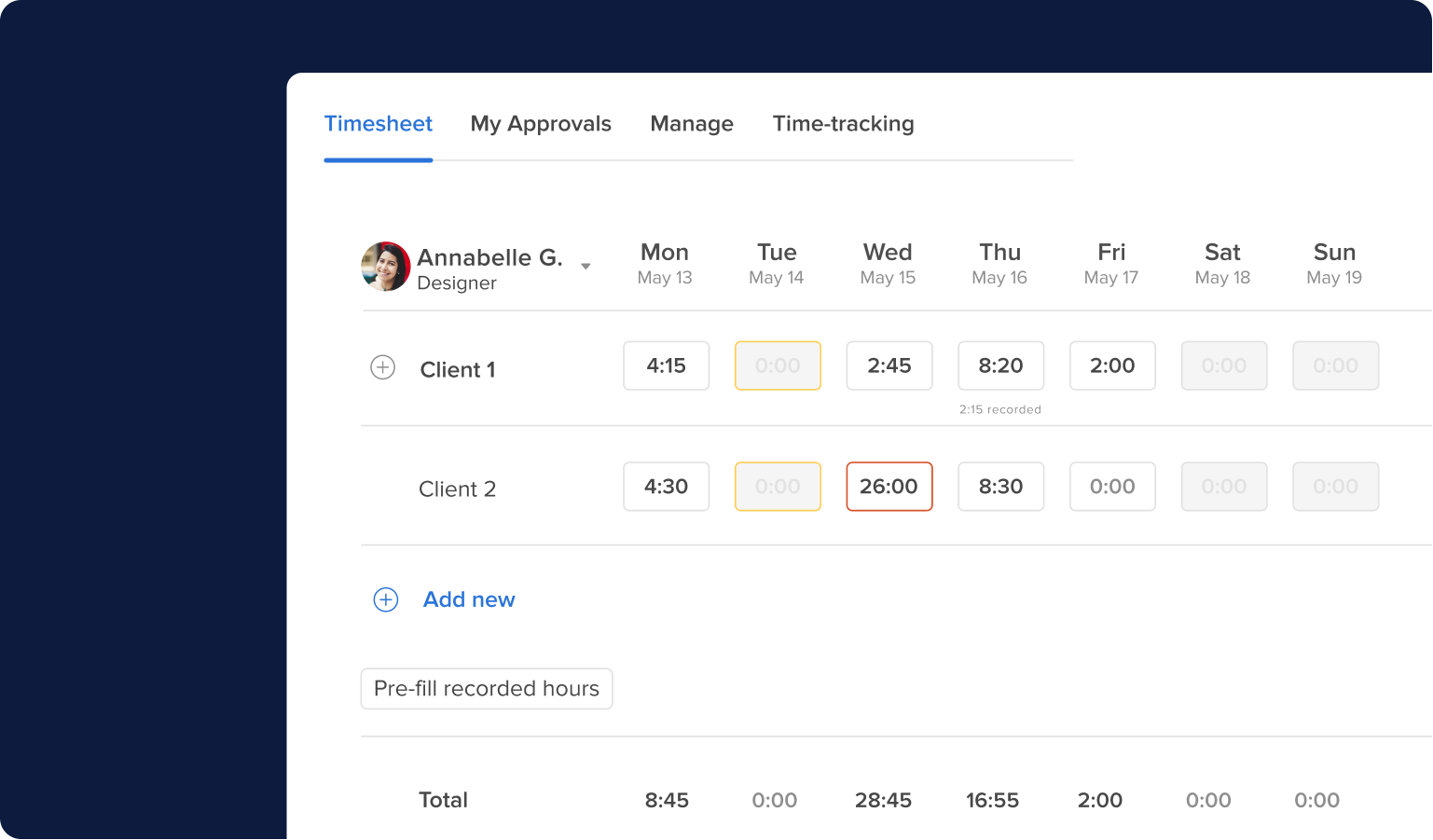 Jamie creates monthly analytics spreadsheets and charts based on the timesheets submitted. These analytics are key for future planning and a great way to get a quick overview of work, billing rates and profitability. Jamie sends these documents to the studio owner, so he can gain insights for future planning and decision-making.
Visibility over the studio's work is hugely important for resourcing and planning. Using Hive, Jamie can look at the time that was originally allocated to a task against what was ultimately time-tracked. These comparisons provide an overview of everyone's workload and enable Jamie to improve planning resourcing on future projects. 
"Our studio owner uses time-tracking information from Hive to help with forecasting. We also utilize that information to help us understand our current bill rate, our current levels of team efficiency and how we can be more profitable." – Jamie Starrett, Manager of Design Operations, 3D Identity
Using labels to get a snapshot view of external vendors
Using Hive's label feature, 3D Identity can categorize actions for easy viewing. The Labels function is particularly useful when pulling together information around a specific task. For example, the studio's Sourcing Manager needs to keep track of all the external fabricators that the company is using. Using the Labels that were previously added by the team, he can create a Summary View to get a quick overview of all the actions associated with external fabricators. 
Before using Hive, the Sourcing Manager had to monitor multiple email threads to keep track of each vendor. Now, it just takes a few clicks in Hive to get that overview he needs for his weekly meetings and calls with external fabricators.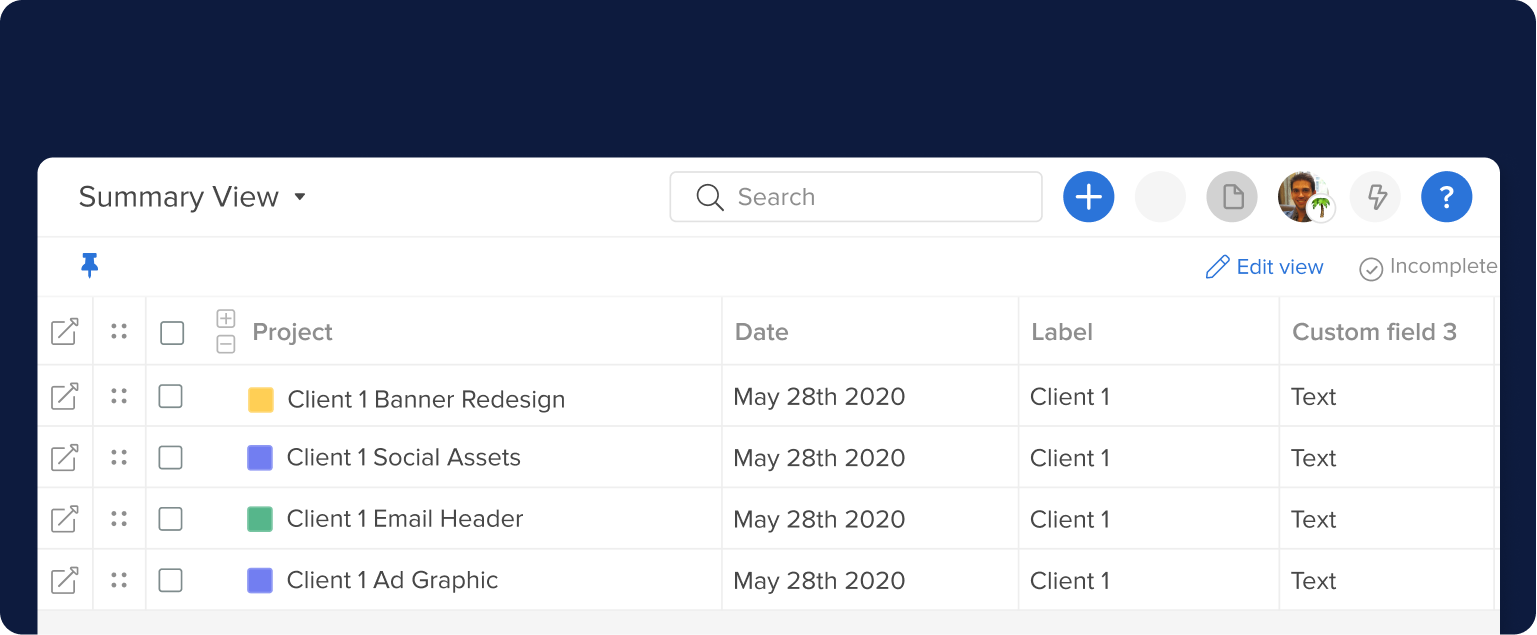 The design studio also uses Labels to create Summary Views for a range of uses. "We have Summary Views for calendars, client deliverables, internal project manager meetings and more," Jamie adds. "Our client deliverable summary view makes it easy to keep track of when presentations, travel and meetings are scheduled and enables us to see if there are any overlapping deliverables that need addressing."  
Conclusion
As the company expands and continues to make the most of hybrid working, so Hive is even more crucial to the operation. Jamie says having clarity over workflows and resourcing has made a huge difference to the team. 
"Our projects are in different phases, whether that's research design and production, and installation, so having the visual overview of projects in progress is incredibly helpful to make sure we have the right bandwidth at every stage to deliver," Jamie concludes.