1. Show Approval Requests in My Actions (Kanban) View
Many Hive teams primarily use the Kanban view in My Actions View. Our newest update enables approval requests appear at the top of the Kanban view, ensuring no requests slip through the cracks. An "Awaiting Your Approval" option with all pending approvals will now appear at the top of the page.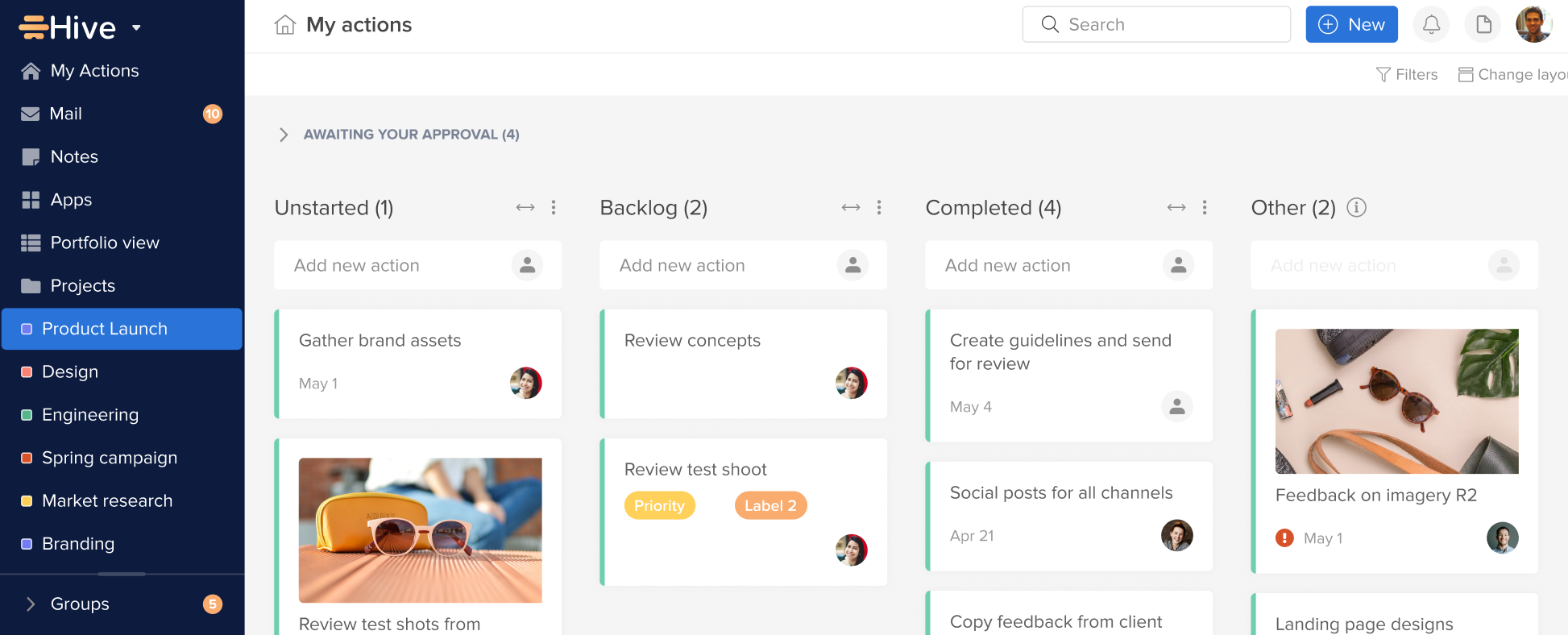 Thank you to Brock at XenoPsi for requesting this feature!
Hive is the world's first democratically-built productivity platform. Try Hive free for 14 days and see how we can help you.