By definition, strategic planning is the process of establishing a vision for the future and creating a strategy for achieving shared business goals. Strategic planning involves making decisions that allocate resources, setting performance standards, and assessing results over time. Typically, this sort of visionary planning is done by leadership, and is communicated to teams throughout the business.
Changes in strategic planning
Over the last few years, keeping strategic planning front-of-mind has become even more critical in our new hybrid and remote world. As businesses navigate their way through this unprecedented time of disruption, it is now essential to develop strategies tailored to their particular needs and challenges, which is where strategic tools become essential.
These changes in employee location require the use of technology and digital tools to develop and execute plans to replace in-person meetings and brainstorms.
What is strategic planning?
With acronyms like KPI to ROI to CI, it can be challenging to keep up with all the terminology and jargon that comes with strategic planning. However, if we remove the acronyms and focus on the nuts and bolts, strategic planning is simply a process that helps organizations maximize their resources and achieve long-term goals.
Strategic planning involves:
Analyzing an organization's current state.

Setting overall objectives.

Developing action plans to reach those objectives.

Measuring progress.
This process can be simplified using strategic planning software that helps streamline the process by automating and tracking many of the manual steps associated with it. It's a magic wand for planning, tracking, and achieving your long-term business goals.

Not all strategic planning software is created equal
There are specific features that help teams ensure success when planning for the future, but that doesn't mean that the same strategic planning software is right for everyone. Here are a few elements that you should think about before committing to a strategic planning software for your team: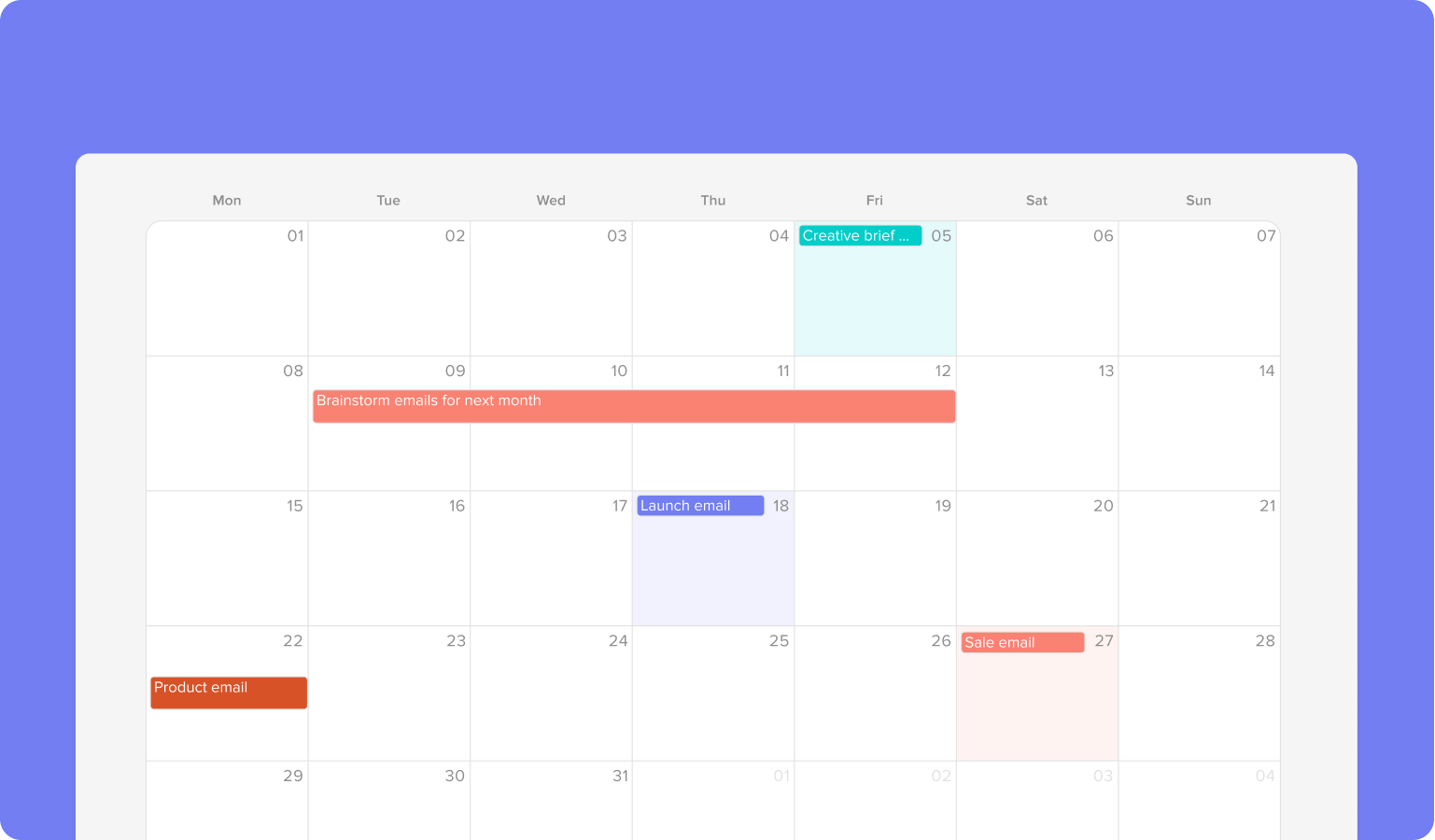 User-friendly interface: Look for software that is easy to navigate and understand, even for non-technical users.
Customization options: Don't just settle for the cookie-cutter option. Choose a software that allows you to tailor its features to meet the unique needs of your business – think integrations, automations and more.
Collaboration tools: Make sure the software you choose has full ability to communicate via chat, as well as within the project and tasks themselves.
Data visualization and reporting: Look for software that can help you quickly and easily understand complex data and present it clearly and concisely.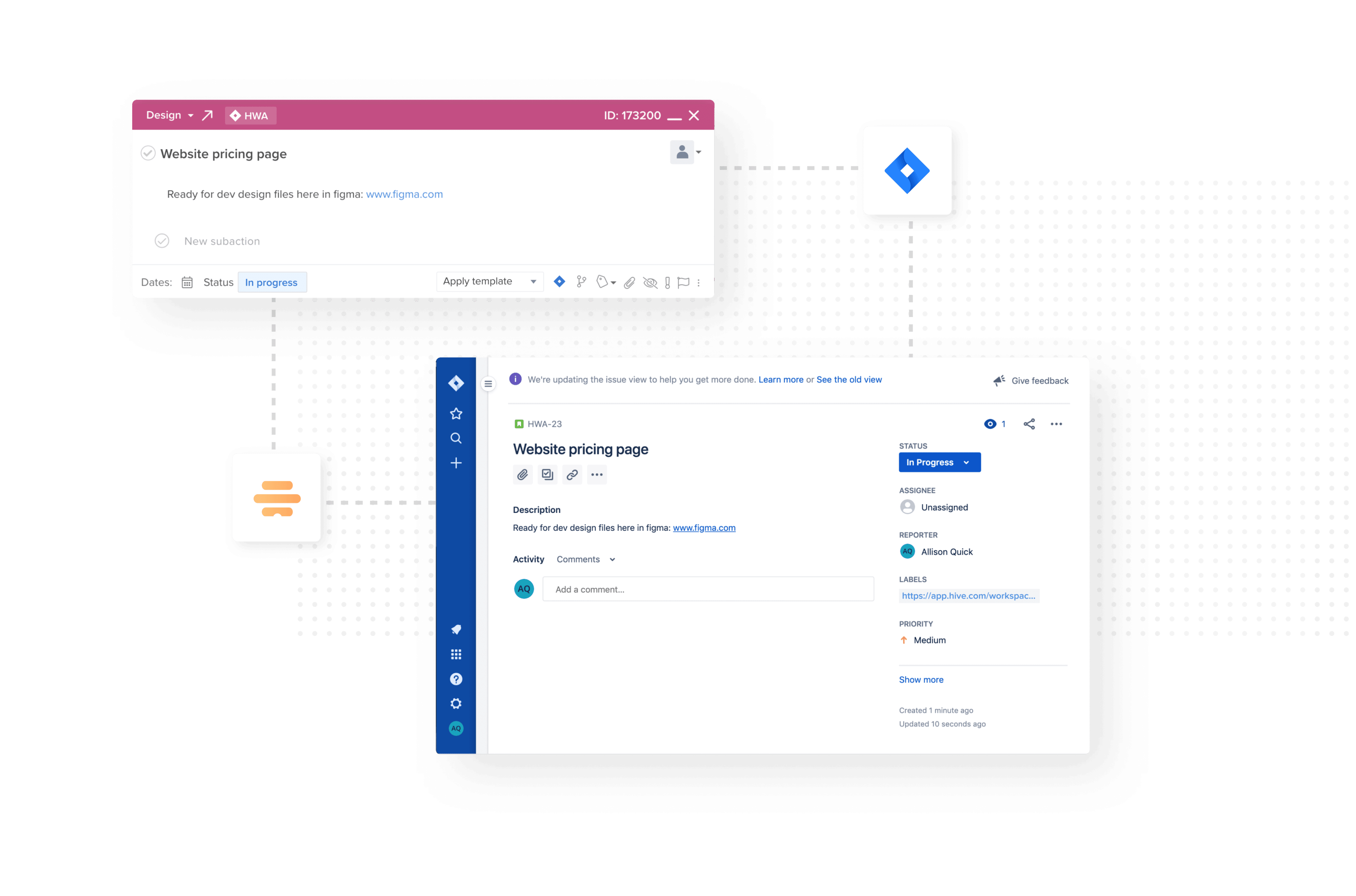 Integration options: Your business should not be built in a silo and only use a single type of software (at least, I hope not). Make sure that the software you choose integrates with any other tools and systems you already use in your business, such as project management platforms, financial tools, and customer relationship management software.
Mobile compatibility: While this isn't a make or break element for most teams, ensure the software can be accessed from any device, including smartphones and tablets. It's nice to be able to work on your plan on the go – but keep your work-life balance manageable!
Scalability: Always, always, always look for software that can grow and evolve with your business. Changing software to meet your needs can be extremely pricy and resource-draining. So pick one and stick with it for the long haul.
Support and training: A good customer service portal (not just an AI asking/responding to arbitrary prompts) and good training are always necessary. Pick one that provides comprehensive support and training to get the most out of it and maximize its benefits.
Top Strategic planning software tools 
Now that we've reviewed the basic components of strategic planning solutions, here's a roundup of the best strategic planning softwareto help you zero in on the best choice for your business. While this isn't an exhaustive list, it will help you determine some of the key features offered and if they would compliment your workflow.
1. Hive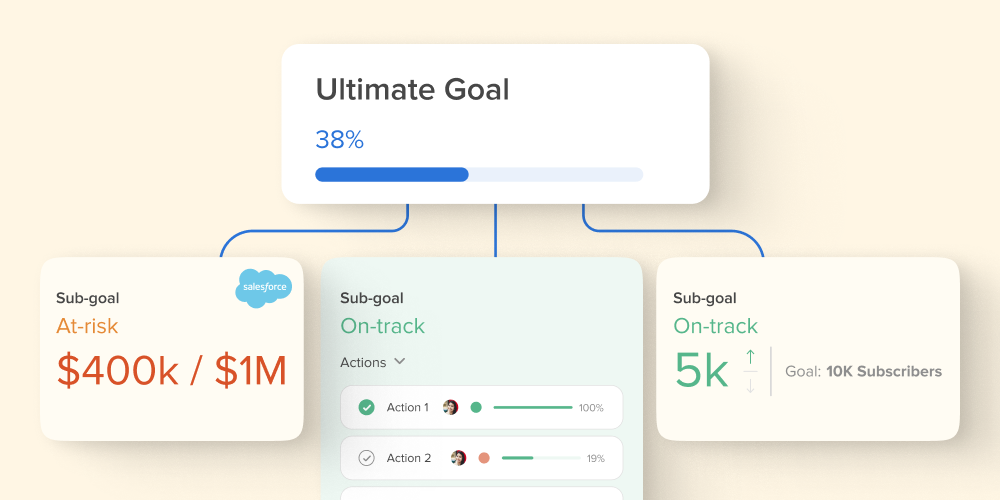 Hive is a strategic planning software built for teams that need to plan, coordinate and track their work. Made by teams, for teams, Hive has thought of everything within the project management pipeline.
Our unique strategic planning features help teams define objectives, set milestones, and assign tasks to whole teams. Hive Goals, a new goal setting and OKR software, is also used by teams to create, set and visualize progress, keeping everyone aligned under one large company-wide goal.
Underneath the company-wide goal, teams or individuals can set sub-goals which help route strategy across the business. Goals in Hive can be measured either by the completion of associated tasks, by team progress or with manual updates. Teams can also bring their Goals, tasks, projects and Notes into one centralized dashboard with Hive Pages – a one-stop shop for strategic tracking.
The best part? You can try Hive free for 14 days to see why thousands of teams choose Hive to plan their projects and achieve their strategic goals.
Key features:
Hive Goals allows you to assign, review and track progress on multiple tasks

Can centralize and automate your goal-tracking and reporting

Automated notifications that keep teams informed of changes in a project

2. ClickUp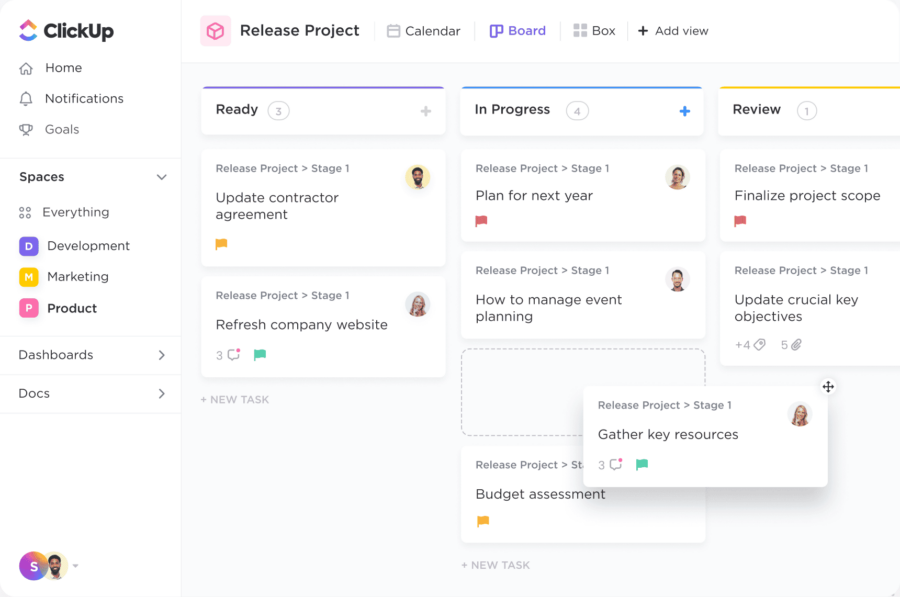 ClickUp is a much-loved project management platform with versatility for strategic planning. It offers a range of third-party integrations and is easily accessible on mobile devices. While it may be more involved than some of our other choices, it has an excellent customer service department and in-depth how-to articles if you ever get lost along the way. 
Key features:
Strategic planning whiteboard templates

to get your team started 

Users can set and track goals, monitor progress, and adjust plans as needed.

Facilitates team collaboration and communication through features like comments, mentions, and real-time updates.
3. Airtable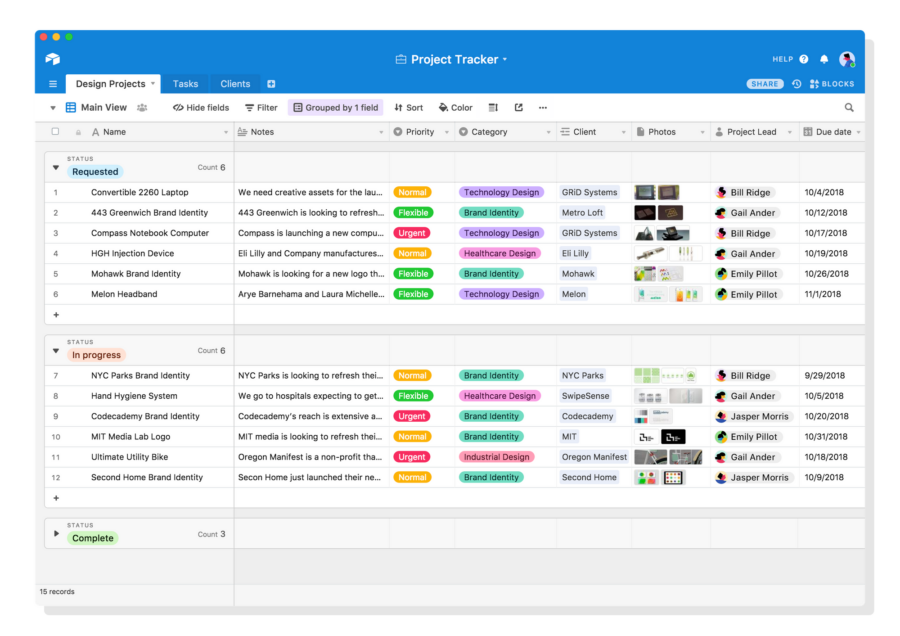 Airtable is a cloud-based platform allowing users to create, organize and store data for their projects. It isn't just a strategic planning software, as it is often used for reporting and customer relationship management and can easily align with strategic planning. With Airtable, you can create custom boards in minutes to track goals, monitor progress and assign tasks efficiently. While we love a good customized option, if you're unsure where to start, the strategy planning templates are excellent and simple to follow and understand.
Key features: 
Create custom fields as needed to track specific data points

Designed for remote teams – access from any device.

Real-time collaboration allows for seamless communication between team members.
4. Adobe Workfront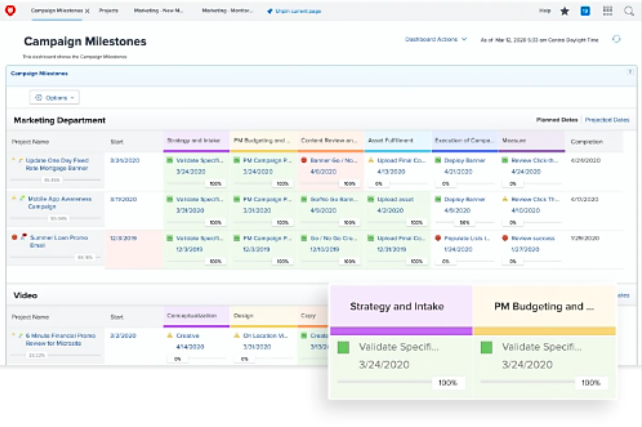 For those enterprise clients, Adobe Workfront is a massive centralized hub for all your work activities and processes. It integrates with many of Adobe's products, including Creative Cloud and Acrobat, to make it easier for teams in larger organizations to collaborate on complex projects.
As far as your strategic planning goes, Adobe Workfront offers various strategic planning features that allow teams to set goals, track progress, and analyze results. This might be the best program for you if you are a creative business and use Adobe projects religiously.
Key features: 
Customized reports that tie in from all adobe platforms

Real-time reporting capabilities so you always know where you stand

Advanced analytics tools that let you measure success over time
5. Any.do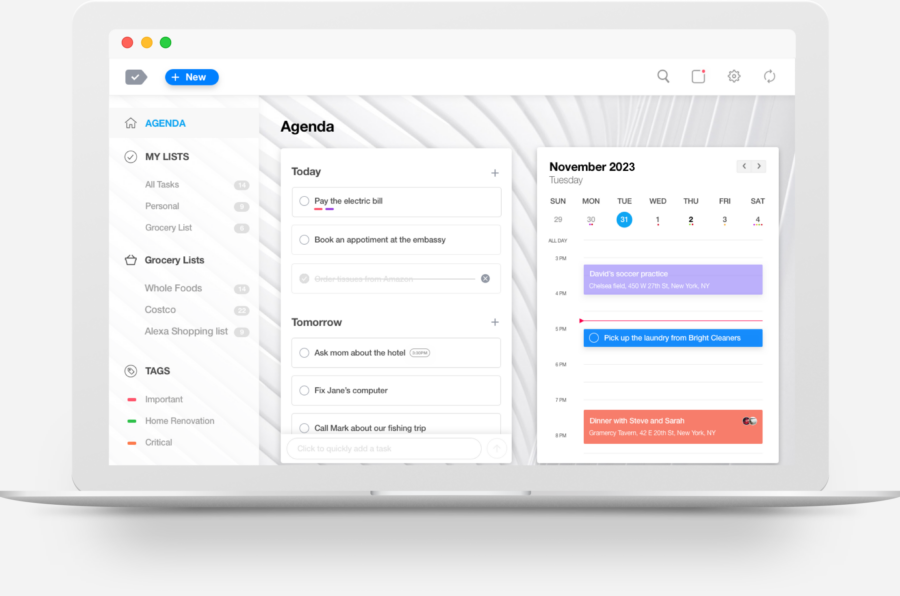 Any.do is a strategic planning software that offers a free planner and customized managed workflows — ideal for any business looking to keep track of its strategic planning. You can easily access and share your plans across teams and with clients. Any.do also lets you assign tasks, chat in real-time, and onboard an entire team. Plus, Any.do can be accessed online from multiple devices, making it a great solution for remote and hybrid teams. 
Key features: 
Multiple views dashboard — try personal space, workspace and my day views 
6. Trello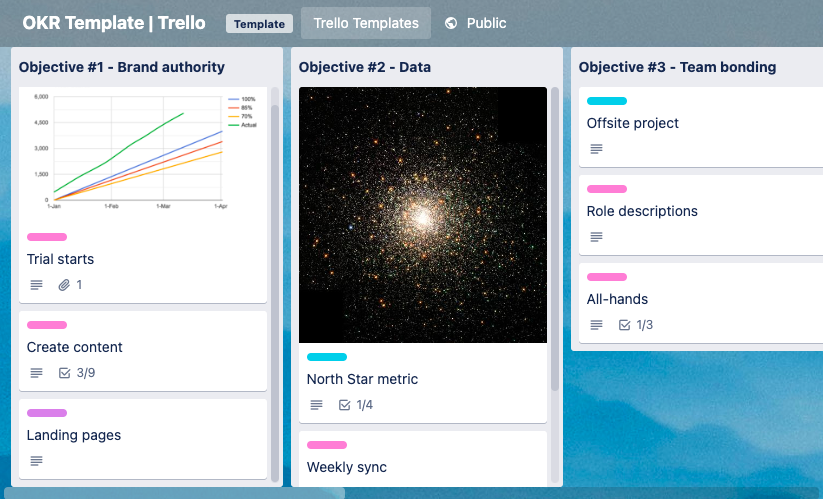 From easy access (mobile app and web-based) to flexible dashboard views (kanban-style, calendar, list views), Trello is a strategic planning software with several capabilities to track strategic planning. 
It allows you to invite new members to collaborate in your workspace, track tasks, and use color-coded labels to organize your data. Its no-code automation features help you optimize the time spent on repetitive tasks, keeping your team on target. Trello has a free version; its paid plans start at $5 per user/month. 
Key features: 
See your work from multiple angles: Kanban board, timeline, table, calendar, and more

Automate repetitive tasks and enhance workflow

Integrate with over a hundred of your favorite tools

Dozens of premade templates

7. Unito
Unito Strategic Planning Software is an innovative and intuitive tool that helps organizations develop and manage their business and project plans. Its powerful features provide users with a streamlined and results-driven framework. Unito's unique methodology is on open-source software to ensure flexibility, scalability, and security. With an intuitive interface, users can quickly and easily access the features they need to create and maintain strategic plans.
Key features:
Team management
Mission statement builder
Integrations
Analytics
Portfolio tracking
Quick start templates

– use a custom-made workflow from personal to industry-related templates.

Protect your privacy

– limit boards to a private viewing for you alone or a selected group of users.
8. Monday.com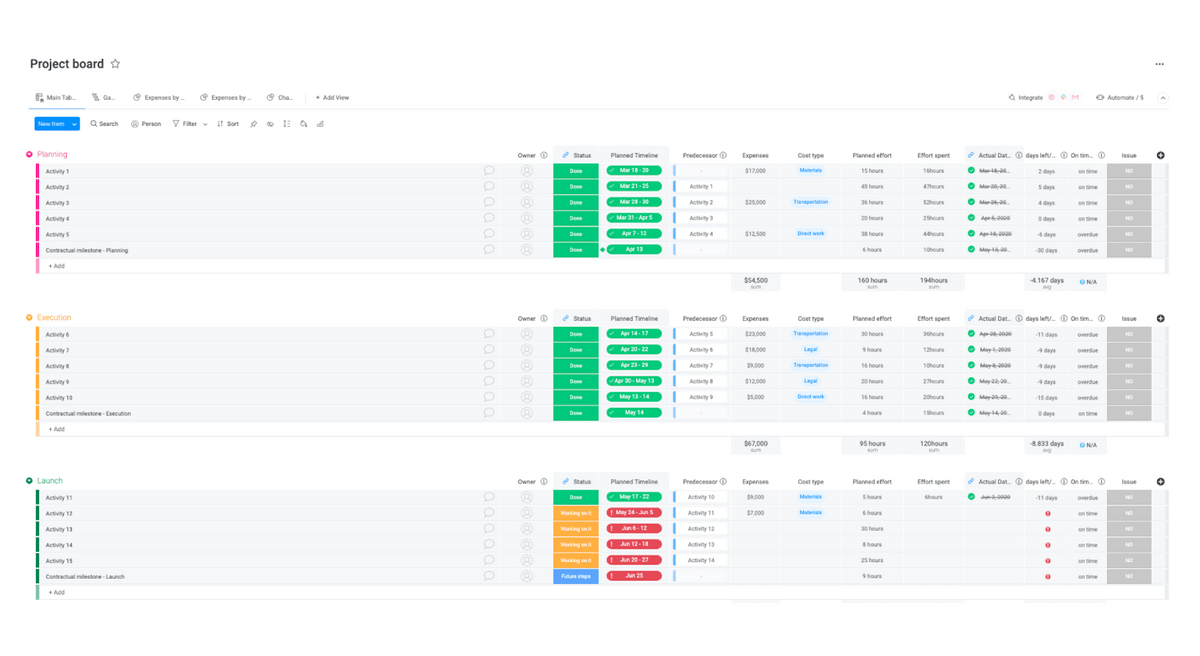 Monday.com is a project management software with highly customizable features, making it adaptable to your specific strategic planning needs. It offers robust collaboration capabilities, powerful automations, timeline and Gantt chart views for project planning, and a multitude of integrations to seamlessly connect with your other tools. With the ability to create dashboards for high-level insights, Monday.com is able to provide a comprehensive overview of your plans, helping ensure everyone on your team stays aligned with the overall objectives. You can get started with Monday.com for free and plans start at $8/user/month.
Key Features:
Time tracking

Document management

Task dependencies

Remote collaboration tools.
Check out some alternatives to Monday.com and compare them to find the best strategic planning platform for your organization.
9. Planview AdaptiveWork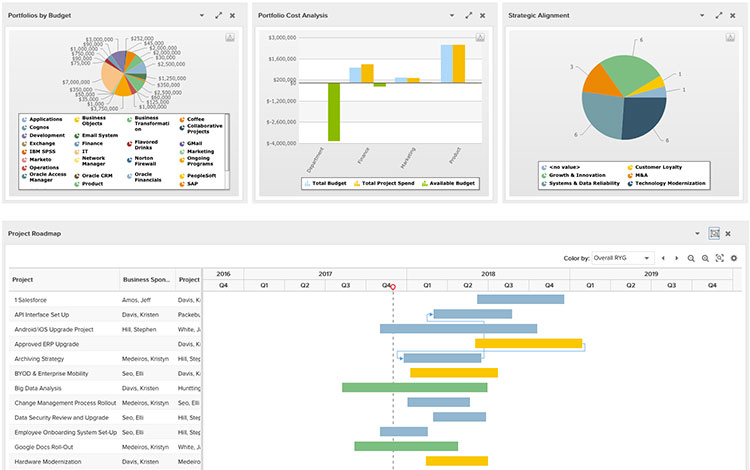 Previously known as Clarizen, Planview AdaptiveWork helps project managers gain real-time visibility across all their work, automate workflows and proactively manage risks. When it comes to strategic planning, one of the coolest features of Planview is the ability to create "what if" scenarios, where you can gain insights about your resources and reallocate them accordingly. The best way to test your strategy? Data-driven reports. Planview Adaptive Work makes reporting easy with its Slide Publisher feature. It creates automatic real-time (up-to-the-minute) status reports with impressive accuracy. Planview also integrates with most common third-party applications, such as Slack, Jira and Salesforce, and offers great customization and integration capabilities. But all this flexibility comes at a price, Planview AdaptiveWork does not have a free plan and its initial plan starts at $1,495/month. You can, however, get a free trial before making the commitment.
Key Features:
Resource Planning
Portfolio Management
Request Intake
Dynamic Reports and Dashboards
Automated PowerPoint Reports
Budget Tracking.
10. Wrike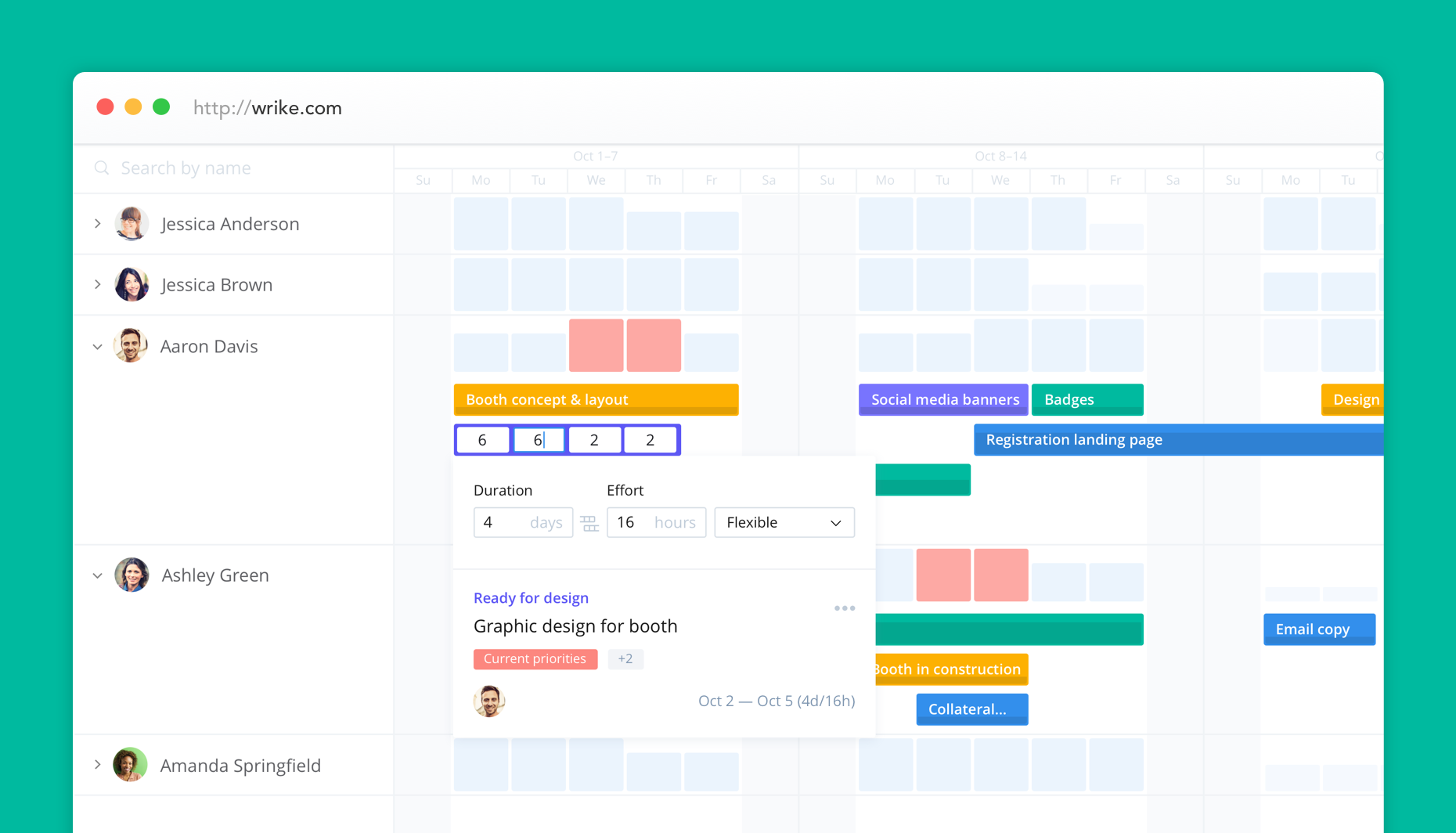 Wrike is a project management platform with robust features tailored for strategic project monitoring. Wrike has built-in time tracking, advanced reporting, and resource management features that make it more suitable for larger teams working with complex, multi-stage projects. Wrike also offers a variety of integrations with other tools, such as CRM systems, ERP systems, and BI tools. This can help teams to streamline their workflow and automate tasks while targeting their strategic goals and projects. Wrike has a free plan with limited capabilities. Their most popular plan starts at $24.80 per month/user, but you can get great features under a lower tier called "Team" for $9.80 per month/user.
Key Features:
Integrates with various applications like Google Drive, Slack, Salesforce, and Adobe Creative Cloud
Personalized dashboards for important tasks, updates, and project overviews
Built-in proofing and approval tools
Workflow automation to eliminate manual tasks
Security features including role-based access, two-factor authentication, and data encryption
What's next for your team's strategic planning?
Ultimately, there is no one-size-fits-all solution when choosing a strategic planning software platform. From small business to enterprise-level, you need to determine what specifics you want for your business and then try out a few tools to see if it fits the mold. Hopefully, this roundup will offer you an excellent starting point as you explore your options.
Have a strategic planning software platform you love? Tell us in the comments below.