Whether the pandemic encouraged you to transition to remote work, or you've been working from home for 10 years, there are plenty of remote work tools and accessories that can make your workday just a little bit smoother. And while none of these items are necessarily essential, trust us  – you never know just how much of an impact the little things can make on your overall productivity. Plus, with the holiday season upon us, these work from home gadgets also make great gifts for your remote family members or friends.
So let's get to it. From standing desks to headphones, here are the trendiest work from home gadgets to spruce up your home workspace this year.
P.S. If you're looking for a tool for remote work and productivity, look no further than Hive's powerful project management solution. Start your free 14-day trial here, and if you're interested in checking out other tools on the market, explore our additional posts on choosing a project management tool.
1. Flexispot Standing Desk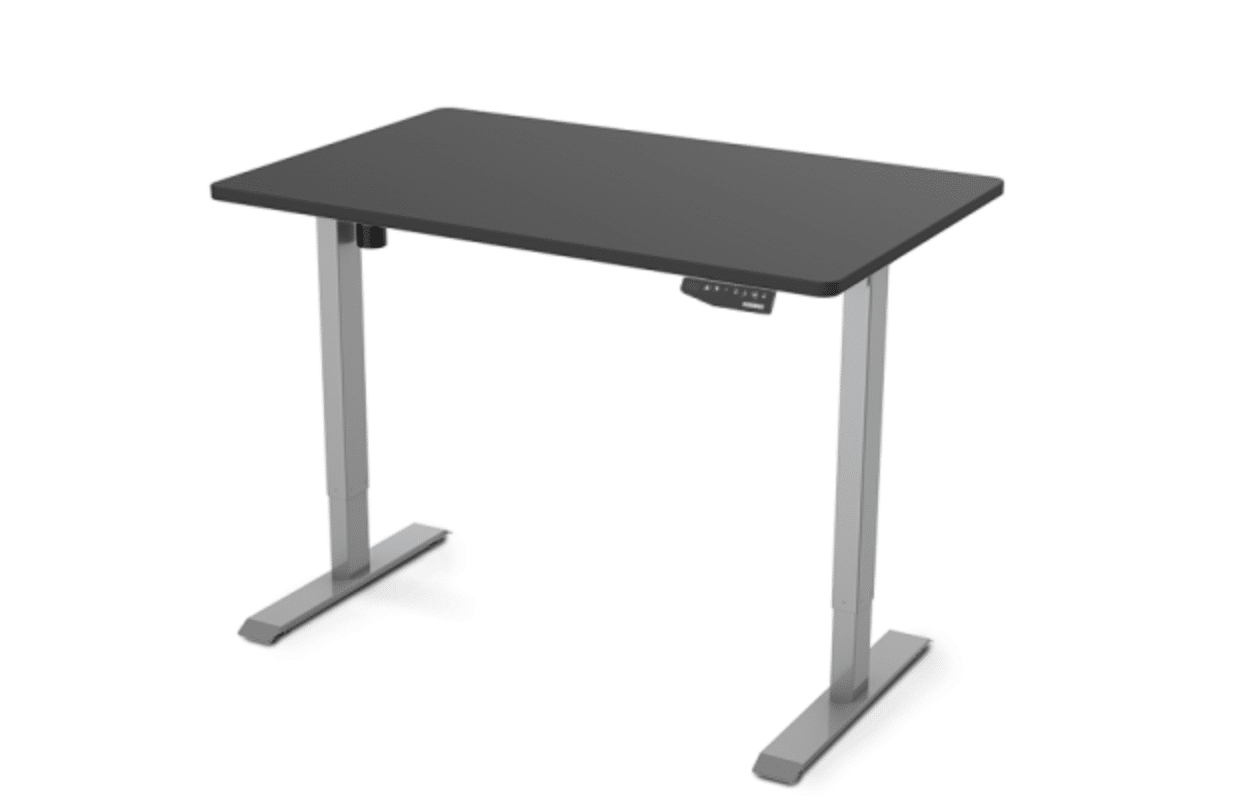 With over 550 reviews and nearly 5/5 stars, this desk is a fan favorite of many and one of our top work from home gadgets. This desk, from Flexispot, is 48″ high and can easily be adjusted to best suit your working preferences. While standing desks are by no means a recent invention, they've recently skyrocketed in popularity as we've migrated to remote work.
In fact, many famous intellectuals, writers & statesmen worked on standing desks as a means to improve posture and drive focus — names like Thomas Jefferson, Ernest Hemingway and Charles Darwin among them. So I guess you could say we're going back to our roots.
Research speaks to the benefits of standing desks. In a 2011 study by the Centers for Disease Control and Prevention (CDC), it was proven that standing desks reduced upper back and neck pain and improved overall mood vs sitting down. However, standing desks also require engagement from your knees, as you're standing, which could be dangerous for those with knee problems.
Overall, adjustable desks are a great option and a necessary work from home gadget if you find yourself struggling to remain seated all day.
2. Noise Cancelling Headphones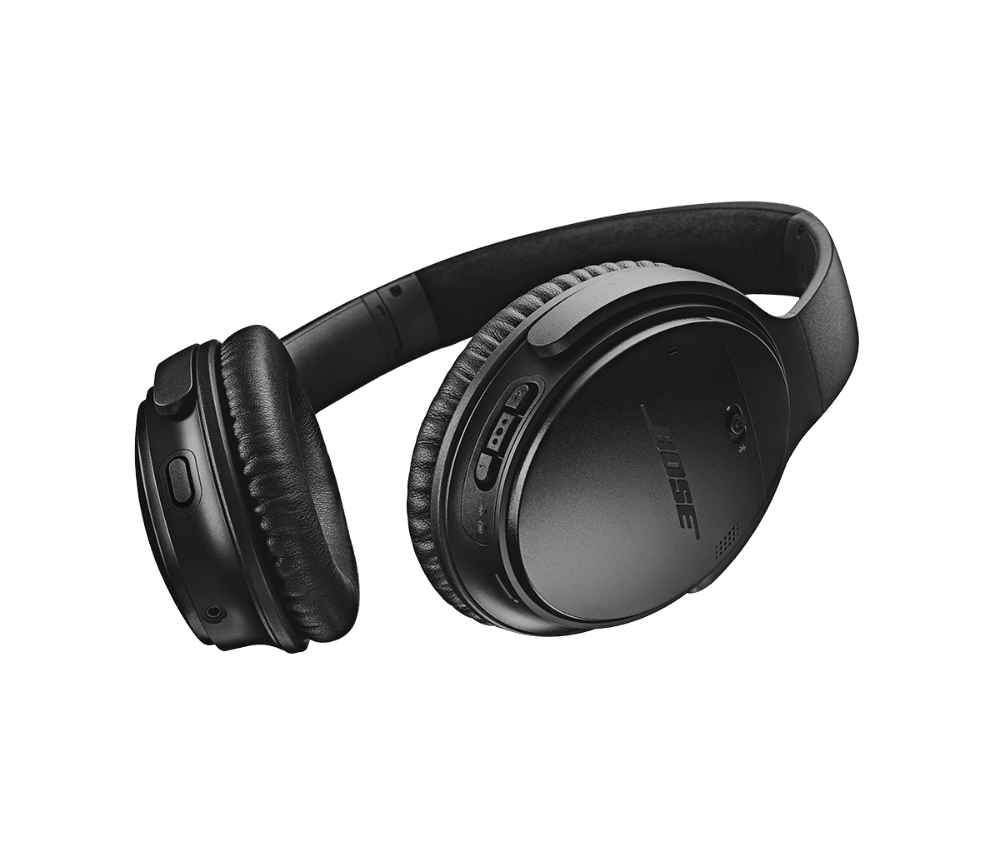 Ok, this one is obvious but necessary! How many times have you been distracted by a roommate, partner, or family member on a call in another room? Probably too many times to count. That's where these epic noise cancelling headphones come into play. There are many benefits of noise cancelling headphones that span past simply blocking out noise, from helping relieve stress to reduction of hearing loss.
Bose have some of the best noise cancelling headphones on the market, and are definitely one of the top work from home gadgets you need in 2021. If you're interested in over-the-ear headphones, the QuietComfort 35 are a great option. For a slimmer pair, try the QC20.
3. DigiCards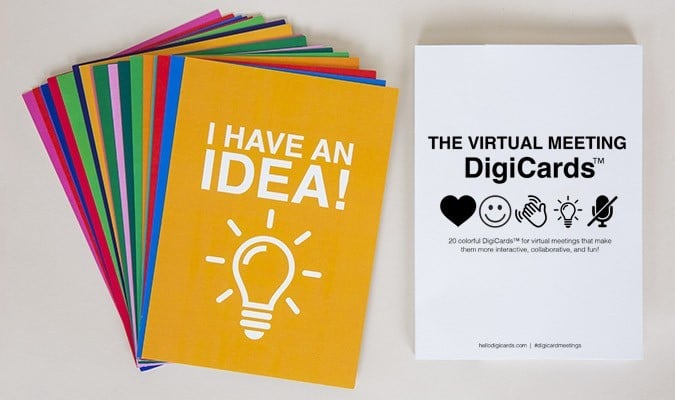 How many times have you yelled at the computer screen, you're on MUTE during a video call or an extremely important point you were trying to make gets lost and people move on? If you are like us, this is probably one of the many frustrating aspects of video calls that make them less productive than they could be.
No more waving your arms, being ignored, or frantically typing in the chat. Simply hold up the printed DigiCard with the right message for everyone to clearly see.
Each pack includes 20 colorful cards that streamline communication during meetings and make each video call an opportunity to collaborate and have a good time! From letting a team member know they are on mute or frozen to sharing positive feedback and ensuring meetings end on time, DigiCards™ cover all situations you may encounter on your video meeting.
Realizing that teachers and students taking part in remote learning could benefit from a product like this, we created Virtual Classroom DigiCards™, available in teacher and student packs.
4. Logitech Wireless Charger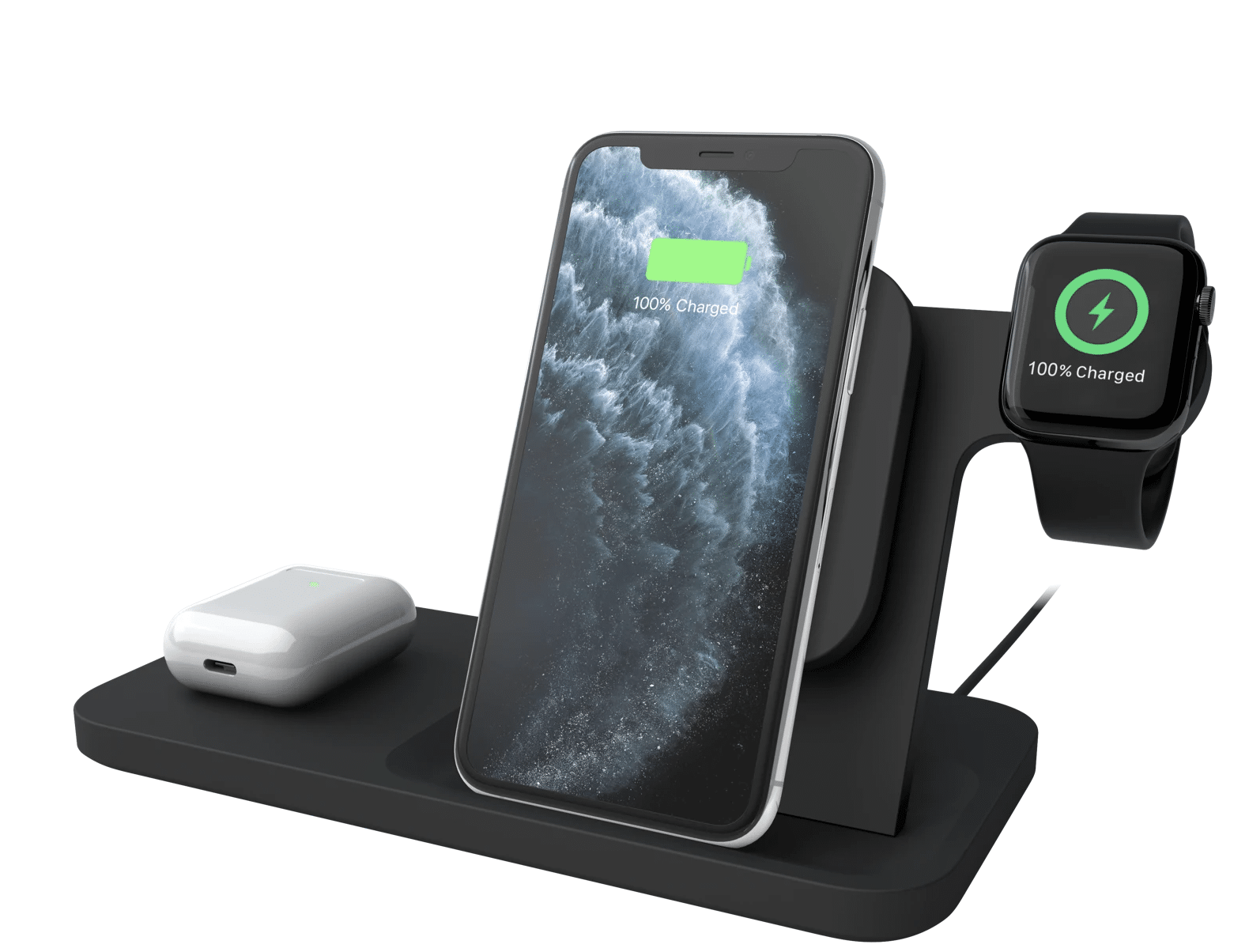 If you're in the market for the perfect desk accessory, look no further. Logitech's 3-in-1 wireless charging post can power-up your Airpods, iPhone and Apple Watch in record time. Logitech's charger is one of the best on the market for it's ability to charge at lightening speed, as well as charge two iPhone's at once. Bonus: you can also keep your case on your phone as it's charging if the case is less than 3 mm. The convenience of this tool makes it one of our top work from home gadgets.
5. Purple Royal Seat Cushion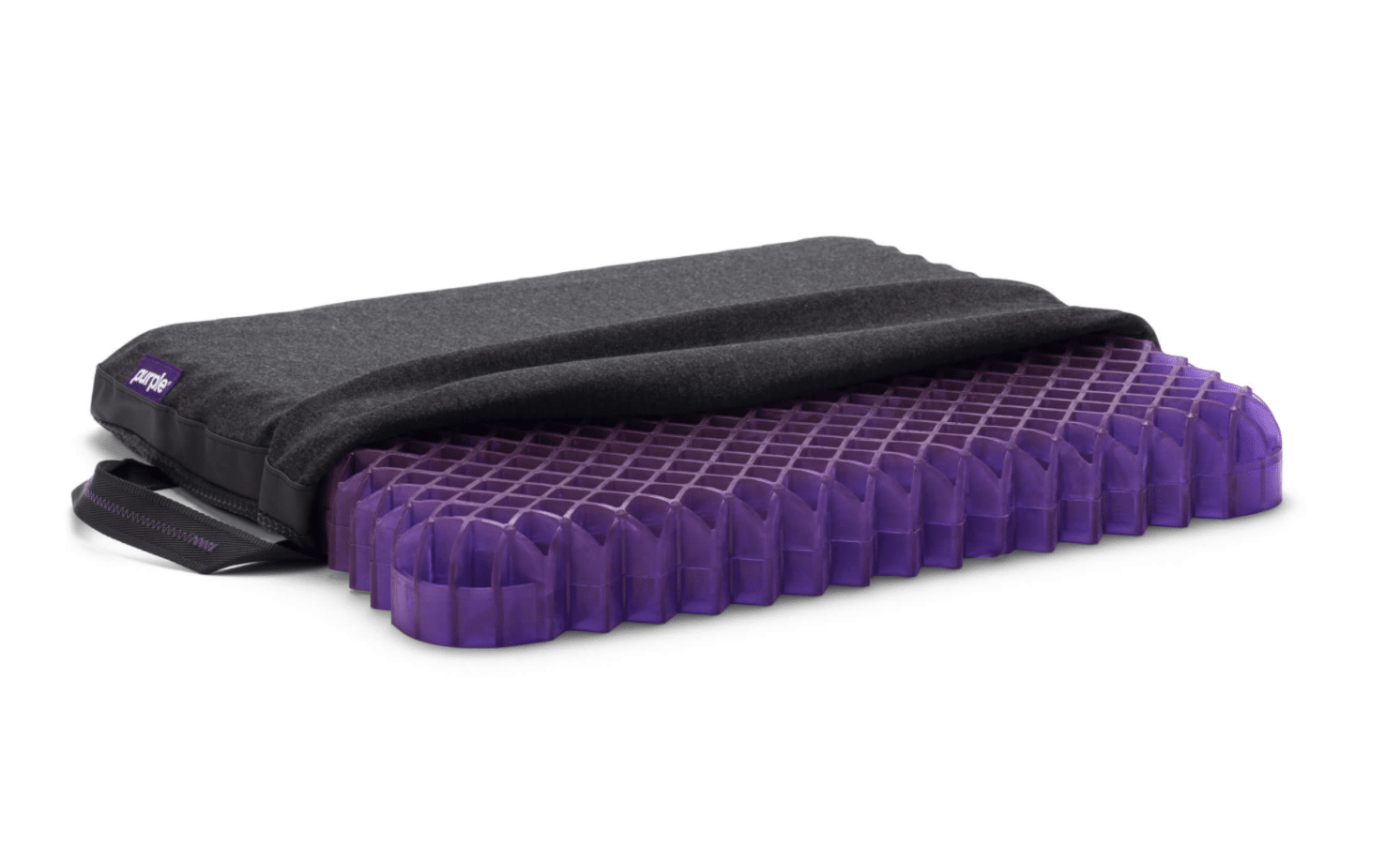 Purple is a great mattress company known for it's innovative comfort-first Purple Grid, which is built to properly support the body, provide cool comfort with hundreds of air channels, and have long-last durability. Purple's seat cushion, designed for uncomfortable or harder-than-usual seats, is ideal for those of us spending 8+ hours a day at our desk.
This seat cushion one of our top work from home gadgets, as it's a great alternative to a standing desk if you're not interested in standing for part of the day while you work. The Purple seat cushion has an innovative design that supports the tailbone, so it won't get sore or stiff.
6. Keurig K-Mini Coffee Maker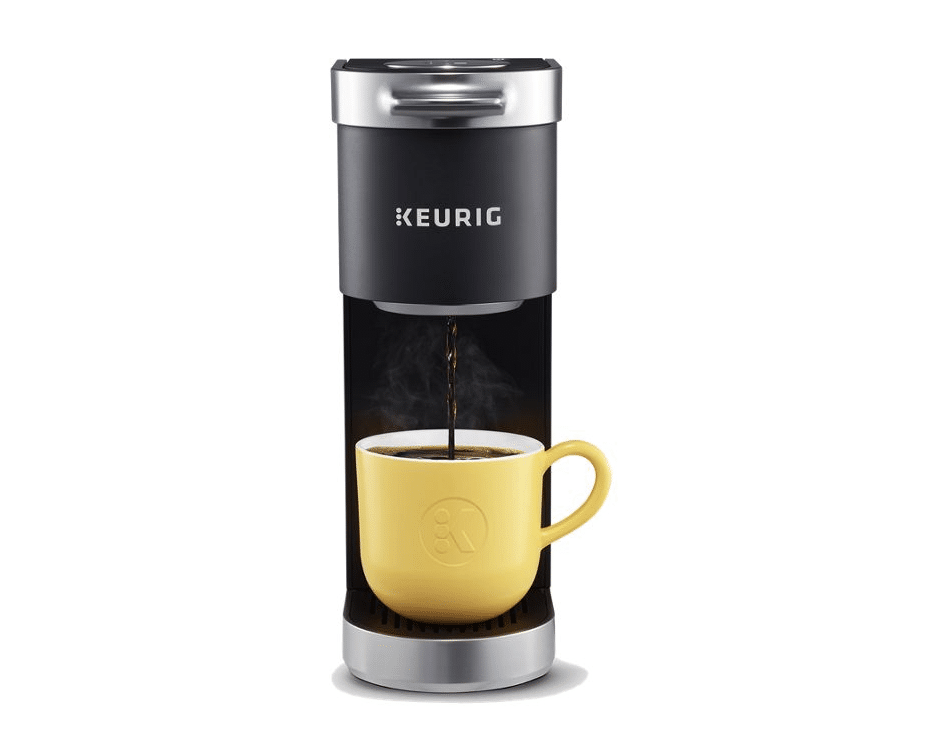 Since you're WFH, there's no need for a big bulky coffee machine built to generate 10+ cups for a team. The Keurig K-Mini is the perfect size for one person working remotely and one of our top work from home gadgets. Drinking coffee has long been known to increase productivity, improve alertness, and actually help invigorate memory.
Keurig has recently become a go-to for people working from home, and our pick is the K-Mini because of the reasonable price tag and slim size. The only downside is that you have to fill it up with water each time you use it, but that's a small price to pay for productivity.
7. Portable LapDesk
Many people swear by switching up your location during the day to stay more productive while working from home. If you're someone who finds yourself working on the couch, floor, or really anywhere without a stable surface, investing in a lap desk will completely change your life. Lap desks make it easy to balance your computer, prevent your legs from overheating, and generally make work more comfortable.
Lap desks range in price, but there are many affordable options (like the one shown above) on Amazon starting around $20. You can choose to get as fancy as you'd like, with some lap desks even offering built-in mousepads and cup holders for the ultimate WFH convenience. But think about how you actually plan to use it– sometimes simple is better.
Do you have any other work from home gadgets that you've been loving? Share your thoughts and ideas in the comments below.