I'd heard myths about rare super-humans that take an hour break at lunch to go to the gym, but had never actually worked with one or met any. But as someone who prides themselves on meaningful time spent and maximum productivity (i.e. not being at the office until 7 PM if you don't have work. Go home!), exploring the world of lunch break productivity didn't seem that far off.
I also exercise 4-5 times a week after work, so the idea of getting that over during the day, and having the night to myself, was appealing. So appealing that I decided to take on a week-long challenge. I would work-out between the hours of 12 and 2 PM Monday-Friday, and document the trials and tribulations. This is my story (cue Law & Order music).
Day 1
I was very nervous on the first day because I had never worked out at lunch before, ever. It never seemed like the most productive use of my time — I'd rather take a long walk or take a 60 minute lunch break with co-workers instead of sweating and showering during this time. I am a creature of habit, so changing it up was overwhelming. Would I miss a major email? Would I get less work done throughout the day? Would people in my office think I was slacking?
Related: Why Meditation Is The Next Big Productivity Tool
The first day I took it easy with a session on the elliptical at my local New York Sports Club around 12:15 PM. Since I didn't eat lunch before I worked out, my energy was lower than expected, and I was nervous the whole time. I didn't know if I was missing anything in the office. I checked my email throughout my workout, but nothing came up. Makes sense — it's likely that people were eating lunch during this time, therefore not actively working.
By the time I made it back to the office, it was around 1:45. My gym was a 10 minute walk from the office, so that ate up a little extra time. Overall, I didn't really enjoy this workout because I was stressed out. As the day went on, I also found myself very tired. My body was used to sitting during the work day, not participating in cardiovascular activity. I don't think my productivity increased at all this first day.
Day 2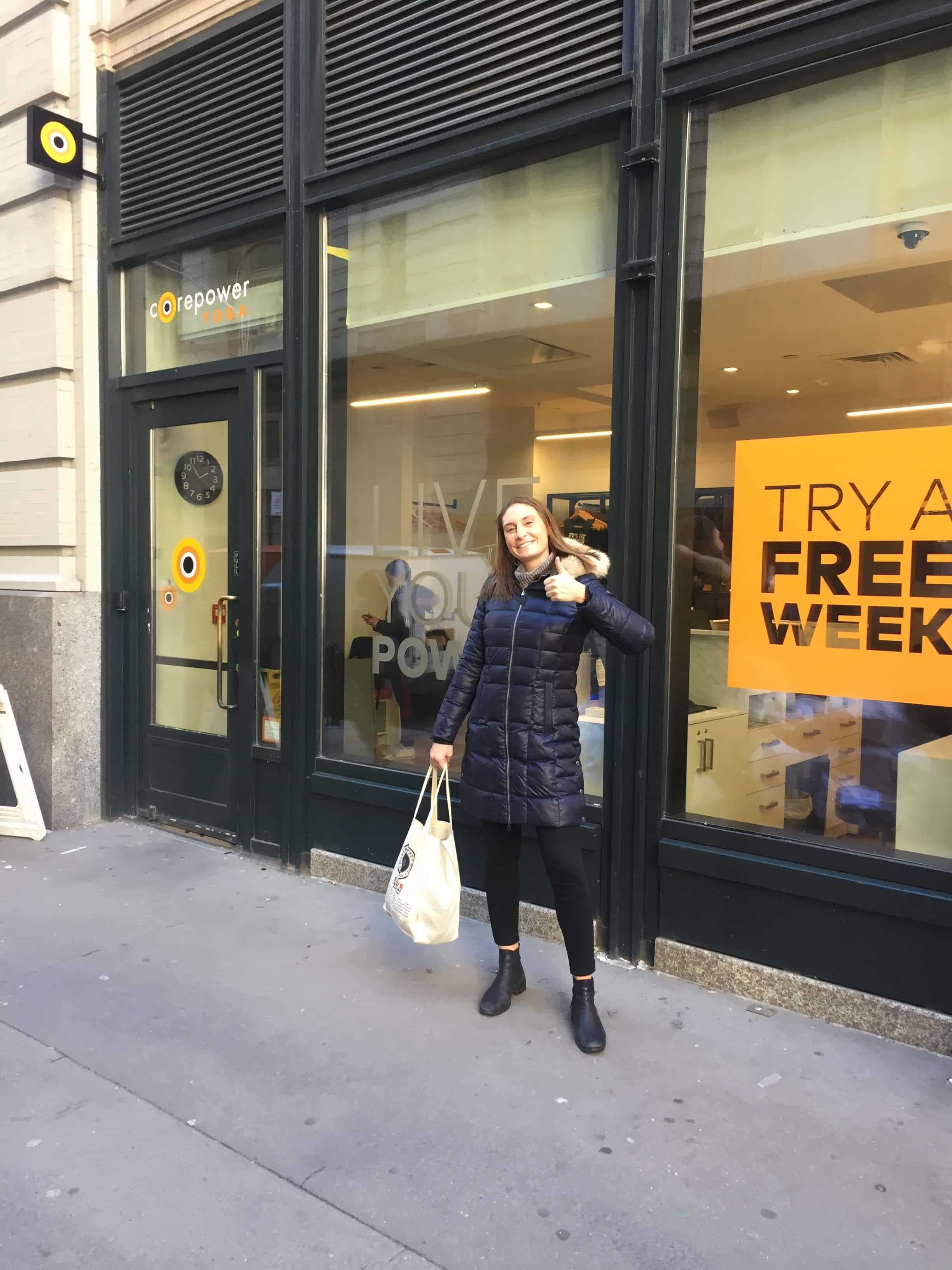 Today I opted for a 12:30 yoga class at CorePower, since there's one less than a block from the Hive offices. I knew this would be a good test for me — I'd be in a class, so I couldn't check my phone or email at all. I brought a friend from our sales team to the class, too, to get a second opinion on the "working out at lunch" concept.
The class itself was extremely relaxing and fun, although I was still on-edge and convinced that I was missing something. But I will say that the hours before and after the yoga class, I was hyper focused — I wanted to make sure everything was done so I could enjoy my savasana, so this day was definitely more productive than my average Tuesday. 
My friend who joined found the class a bit disruptive. She agreed that it would take a few days to get into the rhythm and get over the feeling that you were missing out on some major email or deliverable.
Day 3
Back to the gym! I went around 12 PM, and noticed that TONS of people seemed to be doing the same thing I was. Most of them were actually taking 12/12:30 PM classes, like Zumba or Cycling, and then showering and putting their work clothes back on after. Seeing more and more people subscribe to this daytime workout philosophy made me more confident in my decision to embark upon this experiment. It also made me feel like I was less of a "slacker" for leaving in the middle of the day.
Related: What Your Horoscope Says About Your Work Style
The actual quality of my work this day was really high, as I started to feel comfortable with my routine, and my fear around "missing something" dwindled. I started to really enjoy my new rhythm. It was also a great way to break up the day — the afternoon totally flew by.
Day 4
For the fourth day, I was back to CorePower. This day was the highlight of my experiment. I was relaxed, engaged in my yoga, and didn't fret about missed emails or messages. It also helps that, since I'm not in a client-facing role (I manage content and work on marketing), I don't often have strict, set deadlines or tight turnarounds. It would be a lot harder to conduct this experiment if that were the case.
This day was the only day I stayed in the office "later" than usual to wrap things up, but I don't think I would've gotten that much more done had I had that 1.5 hours back. Working out at lunch recharged and re-energized me for the rest of the day ahead.
Day 5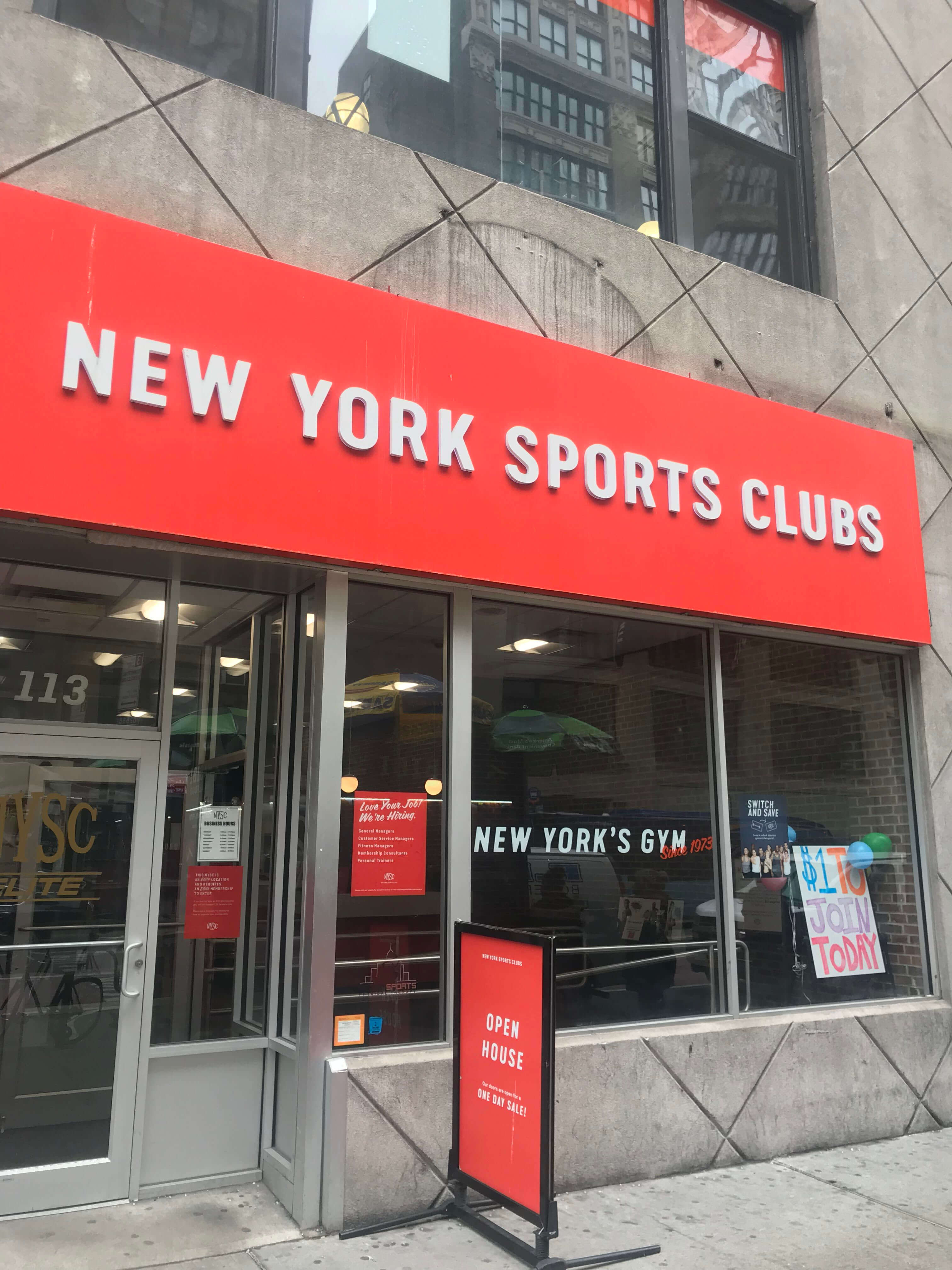 By Friday, my routine was set. I was super comfortable leaving the office and heading to the gym, where I spent about 35 minutes on the elliptical before hopping in the shower. I was much less tired by the end of the week (my body had gotten used to the pre-lunch workouts), and didn't check my email at all during my time at the gym.
Overall Findings:
I did figure out that, no matter what (yoga or elliptical), my round-trip time was usually around 1.5 hours. I don't think this is sustainable week over week from a logistics perspective, because the odds of me having a meeting during that time are high (I blocked off my calendar for this experiment), and I just find it to be too disruptive to do daily or weekly.
I was also shocked to find that it didn't impact my ability to grab lunch or eat at all. I either ordered food for delivery as I left the gym or class, or picked it up on the way. However, I was definitely more hungry throughout the day. Thankfully our office is fully stocked with snacks (shoutout to Naturebox).
And the statistics actually proved that working out during the day made me more productive. Using Hive Analytics, our tool's native analytics dashboard, I was able to calculate exactly how many tasks I was completing each day, and compare to my standard daily completion rate. On Wednesday, Day 3 of my experiment, I was the most productive I've been all year, completing 19 tasks, and besting my yearly Wednesday average of 10 tasks completed. With this calculation, I was 90% more productive on this day than I usually am. I'll take that statistic any day. This week was also my second most productive week year-to-date by overall tasks completed, at 39 tasks.
Overall, I really loved doing this experiment, but I think that you would have to commit to 2-3 days a week of exercise during the day to really get into the swing of things. I didn't get used to the flow until half-way through the week, so I think you'd have to be really consistent to reap the full benefits.
Have you tried this? Do you have any thoughts or did you have a different experience than me? Let me know in the comments below.