EMILY Revolutionary Marketing Group is a digital marketing agency that helps small businesses with any and all of their digital marketing needs. Based in South Carolina, EMILY (or ERMG) offers marketing services for all stages of business, including branding, website design, social media, SEO analytics, local marketing, & promotional events. It's a one-stop-shop for small businesses looking to grow and succeed in the modern digital world. 
Co-founder Chris Kemper came up with the idea for EMILY when he was attending an art show at a local South Carolina farm in 2018. He was blown away by the craftsmanship he saw, but when he learned that most of the artists relied on trade shows to sell their goods, he knew what they were missing — digital marketing. Chris learned about the importance of digital marketing at his previous role, where he led a software development team, but also volunteered to help the company kickstart its marketing efforts. He saw the value of digital marketing firsthand, so when he recognized an opportunity to help local small businesses achieve the same reach as their larger counterparts, he jumped at the chance.
His partner, Samie, had a small digitally-focused agency for 4 years and was looking to partner in order to grow. Samie's creative eye is skilled at helping Clients achieve that look and feel to match their story. Her knowledge of social media algorithms make her approach to gaining awareness on social media very unique. Samie jumped at the chance to partner and bring creative and technical SEO together in one team. 
Since 2018, EMILY has worked with clients throughout its community on hundreds of projects to grow revenue, increase foot traffic, and compete in today's fast-paced digital environment. EMILY believes that a smaller budget doesn't necessarily mean less impact. But in order to succeed as a small business itself, EMILY needed to ensure its operations were as sound as possible. How much time should each team member allocate to a given project? How much money did they make from that campaign? EMILY  knew the answers to these questions were essential for success — and that's where Hive came in. 
A Single Tool "To Wear & Wear Out"
When looking for a project management solution, EMILY wanted to get as much as possible out of one single tool. In Chris's own words, the team at EMILY "actually uses things. We wear shoes and we wear them out." If it was going to make an investment, EMILY  needed a tool that the entire team would be excited to use day-in and day-out. That's where the search began. 
Before landing on Hive, EMILY tested out several tools, beginning with Trello. The team liked the basic functionalities of Trello, but it didn't support approvals, lacked time-tracking, and couldn't show what the business was making from what. From there, EMILY migrated to a tool called Rodeo. Rodeo was a great fit for the financial team, as it let them see exactly how much money was made on each project, but tasks were getting lost from a creative perspective. 
Continuing the search to find a tool that would help everyone, EMILY tried a couple of additional options, including both Asana and Hive — and Hive pulled out ahead. The creative team was particularly attracted to Hive's approval functionality, which lets them pass things back and forth in one single place. From a finance perspective, the ability to track time and log billable hours was crucial for understanding how much each project would make in return. With Hive, EMILY finally found a tool that would help everyone, across all teams, do their jobs better. 
There wasn't much pushback with Hive. One of our brand managers even missed the Hive training, but within two minutes of getting into the tool, she was like — 'I'm in love with this.' And then she just went to town.  – Alicia Holbrook
Hive In Action: Helping EMILY Help Its Community
EMILY has worked with hundreds of small businesses on projects of all shapes and sizes. When we spoke with Chris, his Hive workspace showed over 50 active projects at that moment. That may seem like a lot of work for a team of just 15 employees, but Chris wasn't concerned. Fortunately, EMILY has now created processes that keep everyone organized and help the team deliver the best possible results for its long list of clients — all in Hive.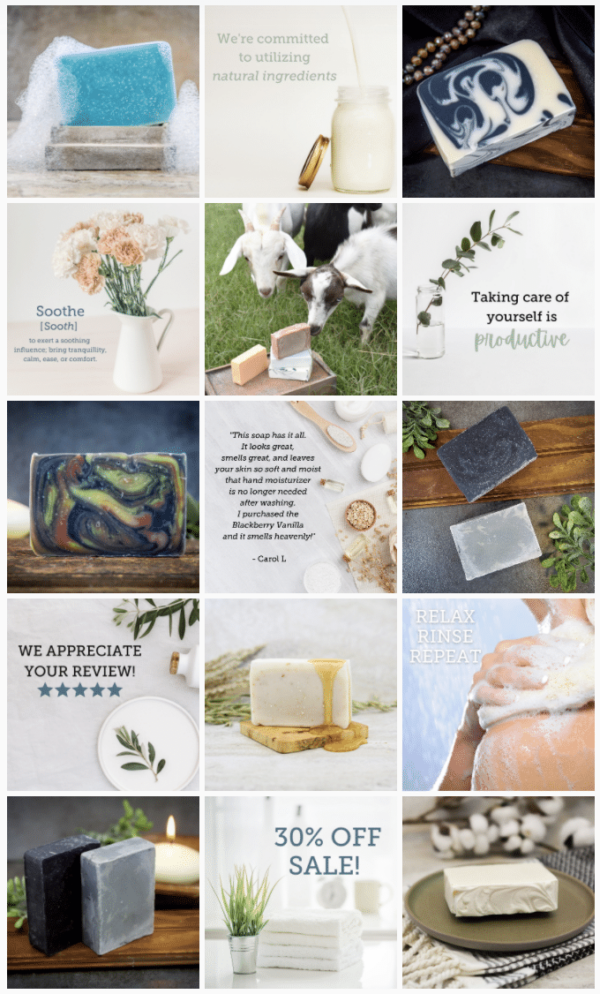 Here's how EMILY is using Hive on a daily basis to produce the best work possible for its clients: prioritizing important projects, creating consistency with templates, and identifying new business opportunities.
Prioritizing projects and clients with Hive's archive functionality 
EMILY works with many clients on a consistent basis, but it also has a group of "revolving door" customers who may only need help with one-off projects. This is one of the biggest challenges of dealing with small businesses — small budgets and limited resources often make it hard to predict if and when a client will return for its next project. Choosing which projects to focus on had been overwhelming for the team, and it was clear that EMILY needed a better way to organize and prioritize customers. This is where Hive's ability to archive projects has come into play.
We also use Hive as a CRM almost, where we can keep all of our client projects in one place and archive things, but not totally get rid of them. It lets us have an archive of what we've done previously, without clogging up the list of clients we're currently working with. It's invaluable.
To help the team stay organized and keep current customers on the forefront, EMILY archives any projects that aren't currently active. This allows EMILY to store information and keep a paper trail on what they've done for past projects, without cluttering up its dashboard with things that don't need attention at the moment. As existing projects end and new projects begin, EMILY can easily toggle any client back and forth between active and inactive to keep everything up to date instantly. 
Using templates to maintain consistent processes 
Because EMILY handles so many different clients and projects, the team needed a way to maintain consistency and gather similar data wherever possible. This is where Hive templates have been key. In fact, Hive's flexible and customizable templates were one of the driving factors that pushed EMILY to choose Hive in the first place. Trello just didn't have the same functionality. 
So how does EMILY use templates? The team has built individual templates for every type of client, based on the duration or type of work that needs to be done. Once applied, the template populates a series of tasks to execute that project. Sometimes EMILY uses templates as a strict guide, while other times it serves as an initial foundation that can be adjusted and edited as needed.
Here's an example. Say a client is someone who gets two social posts every week from EMILY. Once this is determined, EMILY will apply a specific "2 posts per week" template which shows the team how many hours it should take. These guidelines help employees stay consistent and manage their time (which is ultimately money) right from the start.
In addition to ensuring consistency, Hive templates have significantly reduced the amount of time EMILY spends onboarding new clients and getting their projects up and running. When the team spends less time manually entering tasks on the backend, people can focus on the work that actually makes an impact: delivering results for clients. 
Since building out templates, our onboarding process has gone from hours in some cases, to just a few minutes now. From the second someone signs a proposal, we can apply a template to start the onboarding piece, make sure payments are set up, and then start checking off the cards. It lets us assign things out to the right people and move it down the line. – Chris Kemper
Using insight from Hive to make smart business decisions 
Every week, EMILY holds "client scrub" meetings to comb through its project lists from an administrative level. Throughout the scrub, teammates collectively go back and investigate uncompleted tasks, revisit outstanding comments, and reorganize where needed. These meetings keep everyone updated on current projects, as well as what's in the pipeline.
"We literally pull up Hive in a conference room and we go through our list of projects. This is an opportunity for us to say, 'okay, we need to archive these people. We need to change priorities on this. We need to reassign this to this person.' I mean, we use Hive every single day. It's a very important part of our business." 
Hive is an instrumental part of these scrubs, serving as the record book for every single piece of work across the organization — It's EMILY's ultimate accountability tool. there's ever a confusing action card or outlying task, it's as simple as scrolling down and checking to see who created the card. And with due dates assigned to actions, there are no excuses for missed deadlines. 
EMILY also uses its Hive archives to identify and brainstorm upcoming business opportunities. By revisiting past projects, the team can check completed tasks to see if there are gaps of things they missed, or areas that a client didn't want to tackle at the time, but might be open to exploring now that other projects have been completed. Is there an opportunity to write a new proposal? Or maybe they should try to replicate a past success for another client? Asking questions like these helps EMILY learn from past project successes and failures — the insights from a Hive workplace are endless. 
Moving Forward Together
Since beginning in Hive about a year ago, EMILY has improved its processes throughout every stage of its projects. And when things run smoothly internally, EMILY  can focus on its main goal: delivering amazing results for the clients it serves on a day to day basis. 
EMILY is undoubtedly making an impact on its local small businesses — but EMILY is making an impact as part of our Hive community too. One of EMILY 's teammates is part of our Hive Ambassador program, and a majority of its employees actively request and vote for features on our feedback forum. In fact, users from EMILY  have contributed to at least 5 of the features we've built in Hive this year. Do you enjoy the ability to copy timesheets from previous weeks? What about pinning chat conversations? We can thank our friends at EMILY for voting for these — and many other features — that have made Hive what it is today.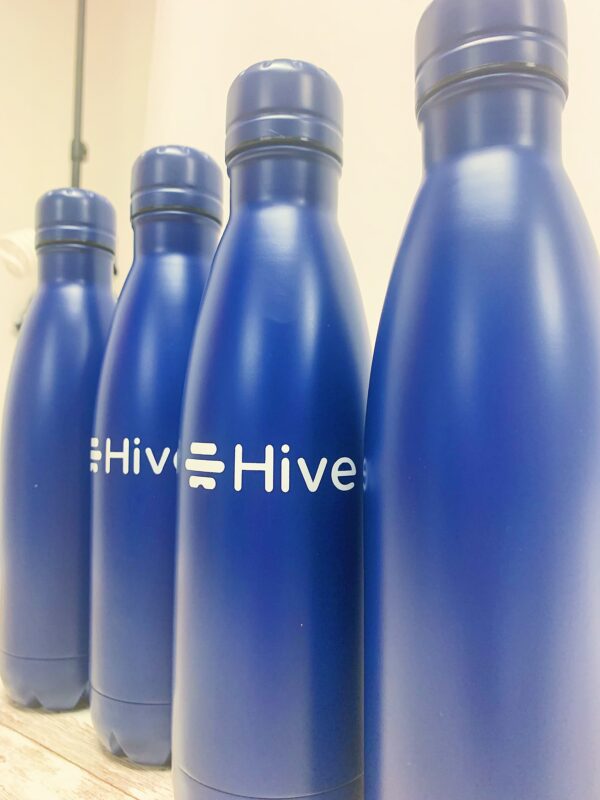 EMILY recently held a grand opening for its new office space in Newberry, South Carolina. And although Hive is headquartered in New York City, we were proud to support EMILY by sending some Hive water bottles to celebrate the occasion.
We're excited to see all of the great work that EMILY continues to do for its community of small businesses, and for our own Hive community as well.