Scale Media is a tech-driven builder of direct-to-consumer brands in the supplement and beauty space, which include Hair La Vie, Simple Beauty, and Live Well. We are rapidly approaching 130 employees, and have roughly 73 products across our brands. Over the last three years, we've doubled our revenue every year backed by Hive's powerful project management capabilities. 
We're excited to receive Hive's 2020 Operational & Project Management Efficiency Award for our work in the platform, which has helped us launch 20 products in 2020 alone, with 9 more product launches slated for this year. 
We've accomplished this meticulous planning and operational excellence thanks to Hive. – Ziv Haklili, Co-Founder
When we started looking for a project management tool, we were looking for tech that was intuitive, user friendly, and not intimidating, as our organization was made up of people with varying levels of project management experience. Before finding Hive, we stored information in Google Docs, which wasn't easy to synthesize and left the team unorganized. We also needed a tool with Kanban view, which would help us power our weekly Kanbans. 
When we found Hive, we knew we'd found the solution to our organizational and project management woes. Hive was user-friendly and easy to roll-out across the organization, and had flexible project views including the necessary Kanban view, Gantt view, calendar view, and more.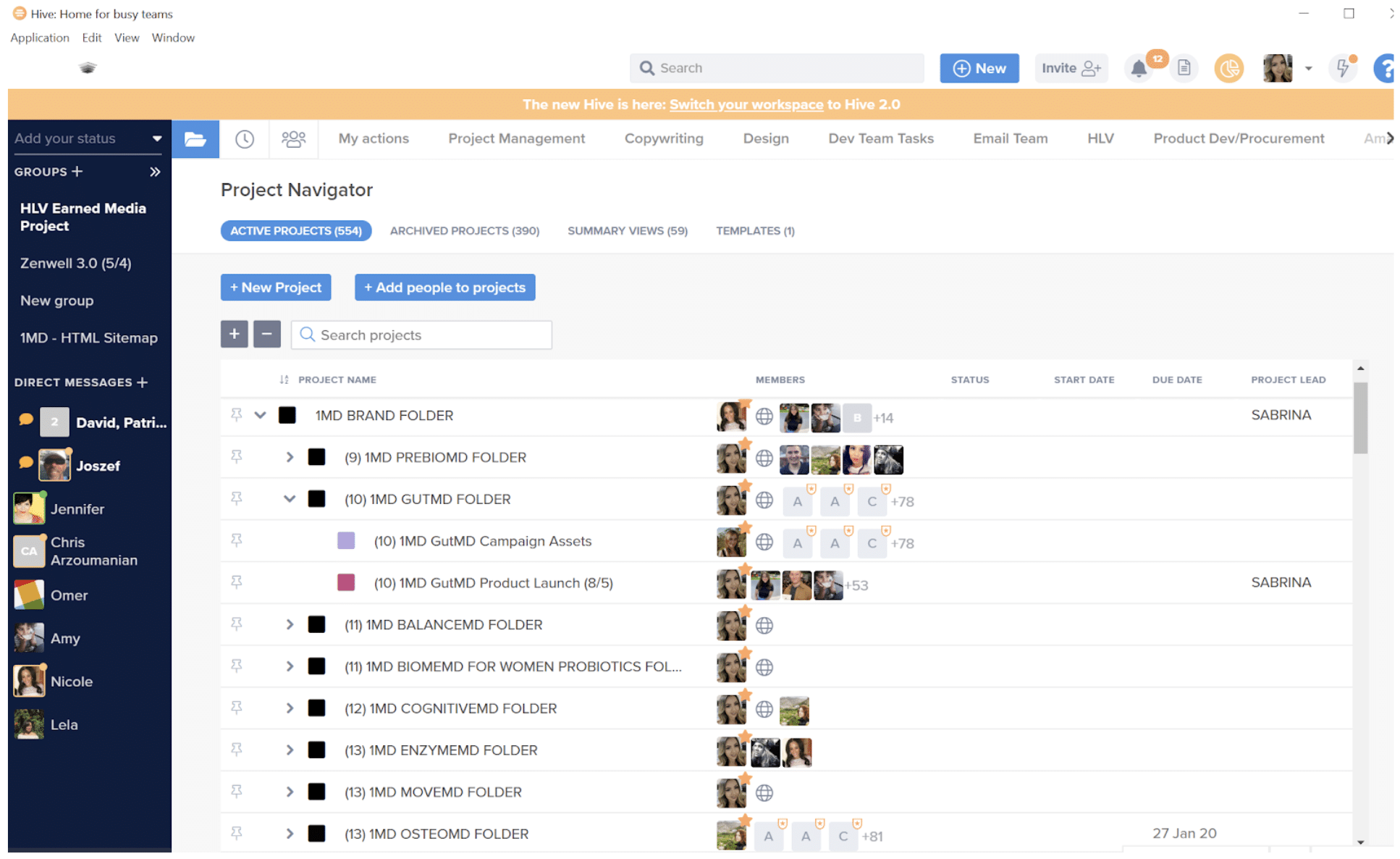 Within Hive, we organize our projects by brand, so each brand has a parent project under which all other child projects live. An example of how our project system works is our LiveWell brand — we've got a parent "LiveWell" folder, and underneath four child projects, which include things like marketing and operations. Individual tasks under the child projects are sorted with labels for things like design, software, or email, which helps our teams filter through hundreds of actions. 
Not only do we use projects for clients, but we also use projects for internal business tracking and management, which ranges from operational projects to career growth and talent retention projects. Projects are then archived once they're completed to mark the end of the lifecycle. This helps ensure only relevant information is visible in our Hive dashboard at any given time.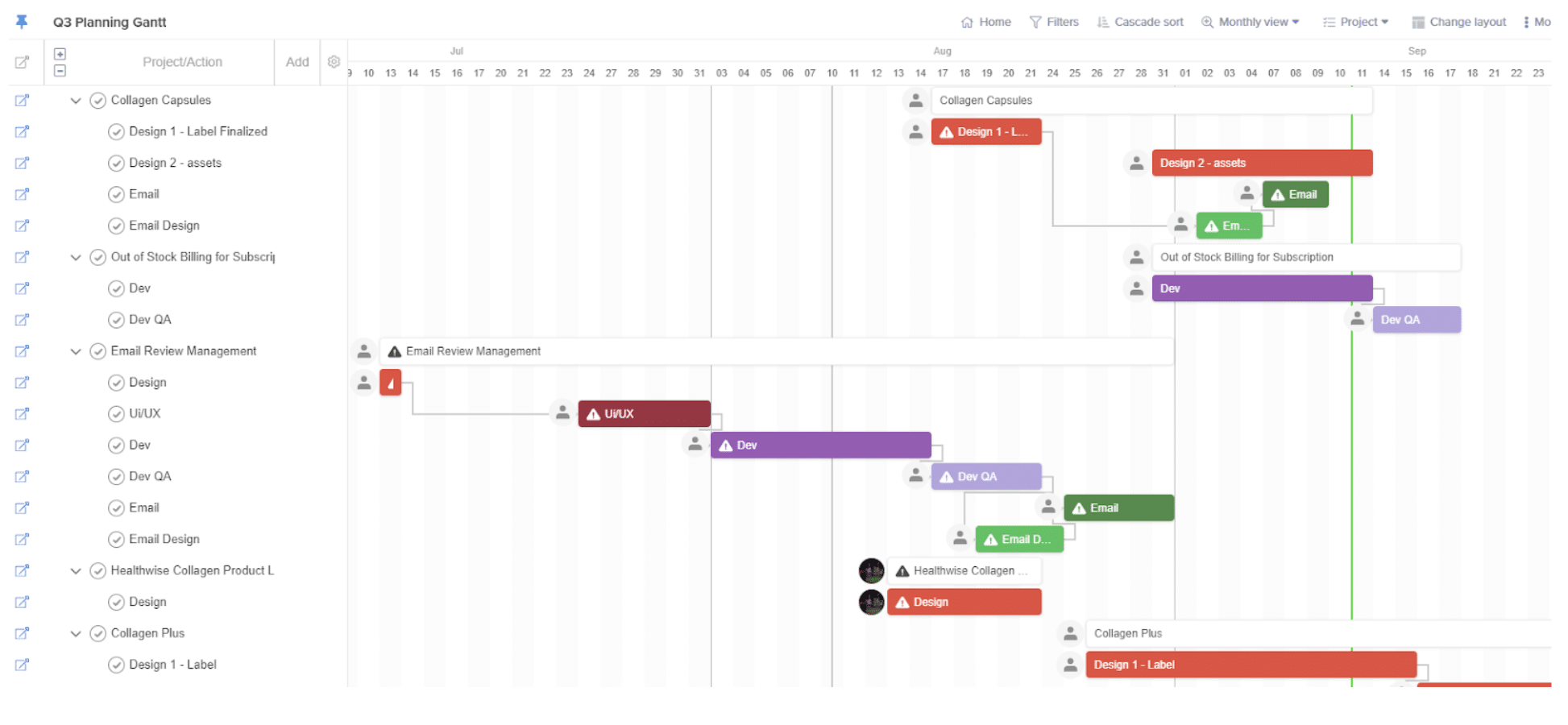 From an executive level, Hive has totally changed the way we execute our quarterly planning, as Gantt view supports planning across key projects and helps fuel operational excellence. With overarching Gantt charts, information can be quickly synthesized by the busy executive team in minutes. Gantt charts are also used by teams throughout Scale, especially the design and development team, to ensure that we have the right timeline and materials ready for internal handovers.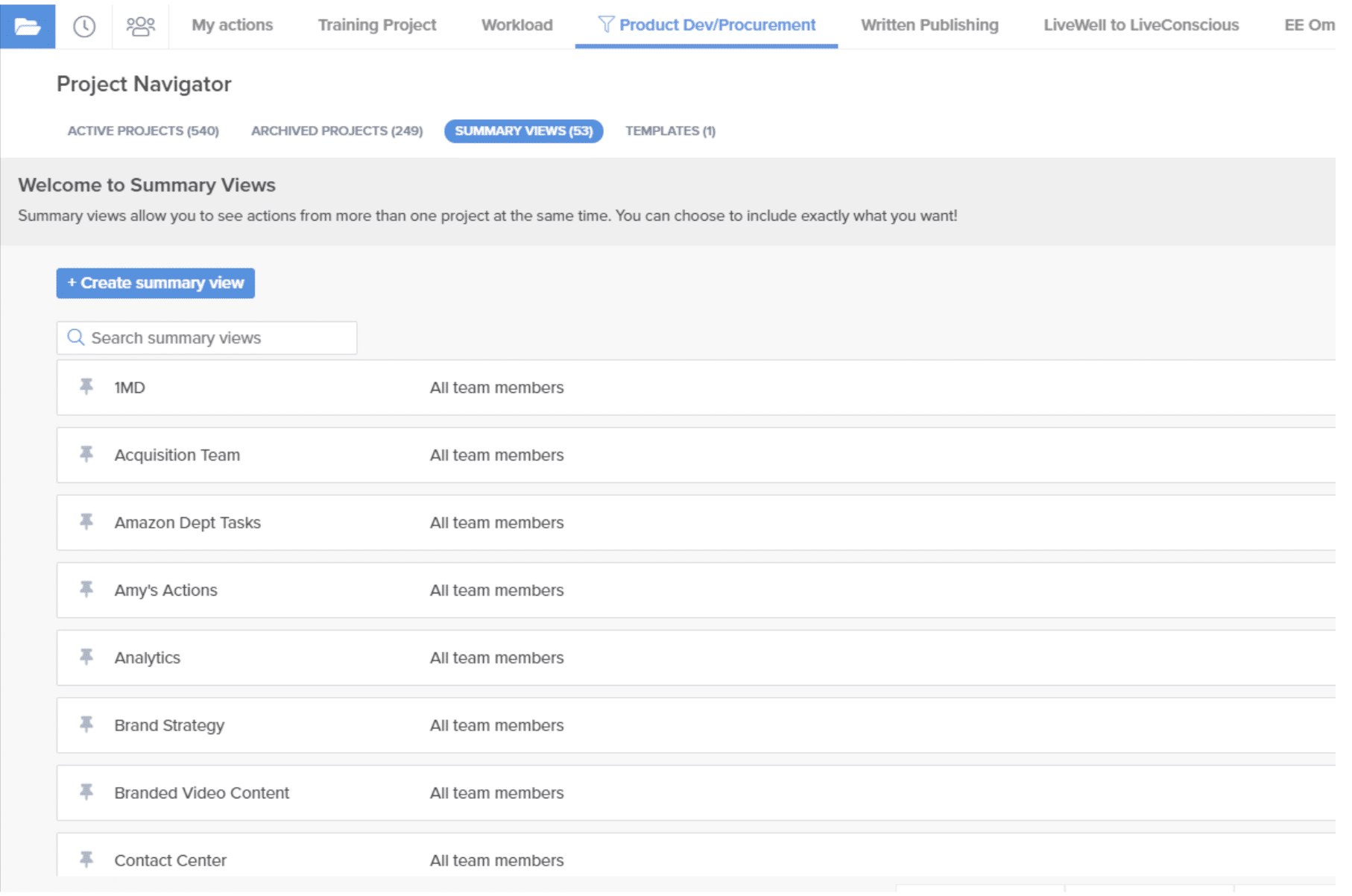 Summary views are also critical for our team leaders and executives, as they help the teams filter projects by department and individual. We have over 110 different labels that we use to bucket actions, which makes sorting in summary view a breeze. Bonus: The labels are color-coordinated by project and each unique color corresponds to a specific label.
The leadership team even has a special summary view that they export for our founders, which helps them understand critical actions and project progress throughout the business. Our in-depth usage of summary views powers Scale's business and helps increase efficiency across the board, as this view synthesizes information in a way that no other tool is able to.
Additionally, because we have five brands, and they all share resources from their internal creative agency, Hive also helps our team allocate resources and plan efficiently. The creative agency includes teams like design, software development, video, email, and analytics, and we would not be able to properly allocate resources or plan cohesively without Hive. Our creative director also regularly uses Hive's proofing and approvals functionality to review any creative documents that come across his desk. In fact, he loves proofing in Hive so much that he will not proof or approve a document unless it's been uploaded correctly into Hive.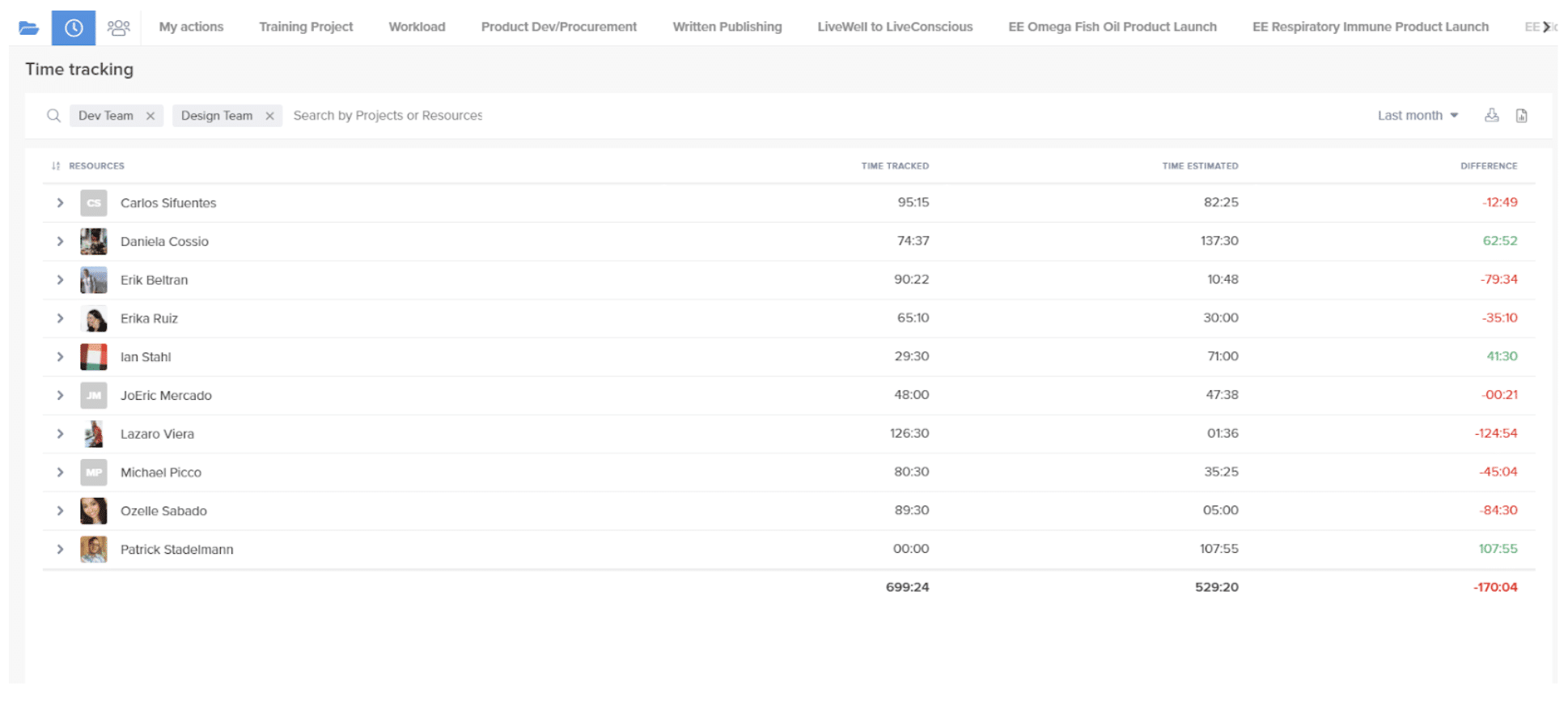 Hive also plays a major part in our time management, as we use Hive's time tracking to assess scope creep and ensure we hit deadlines across all departments. We do this by creating time estimates for each task, and then using time tracking to track task duration and understand if our initial measurement was accurate. This helps our organization understand how long tasks take so we can properly assign projects in the future.
Hive has been especially critical since going remote, which totally changed the way our team communicates. For our leadership team trying to manage dozens of individuals, Hive has absolutely saved us during the remote work transition.
Since going remote, we've actually increased our productivity across brands with Hive, which is something we never thought was possible. – Nicole Khandhar, Director of Operations
Overall, Scale's growth over the last year with Hive has been astounding, and features like Gantt, time tracking, parent and child projects, and labels have helped expedite work across all teams. Without Hive, our exponential growth wouldn't have been possible.