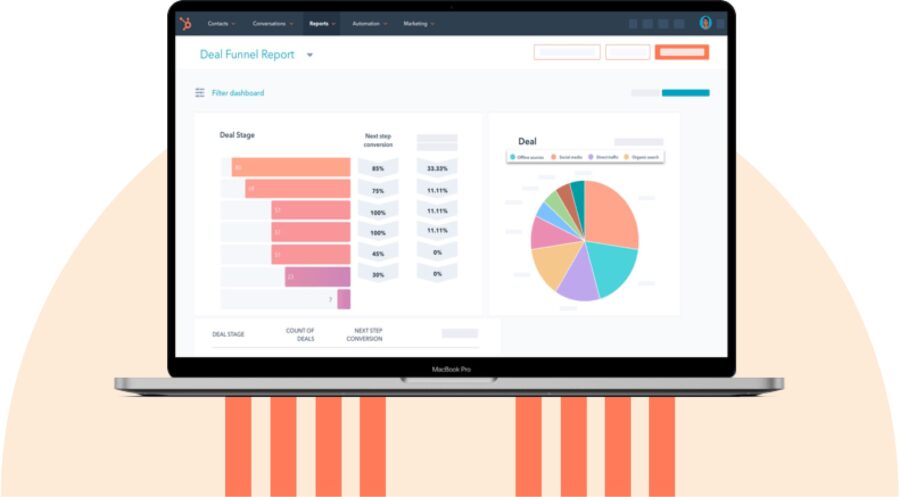 HubSpot was created in 2004 when its founders realized there was an empty space in the way companies interacted with potential customers.They noticed an opportunity to really dig into the analytics and data behind inbound leads, which is how HubSpot came to be. Their goal is to "empower businesses around the world to stop interrupting, start helping, and return their focus to the customer." Sounds good to us.
Eighteen years later, HubSpot has over 110,000 customers in over 120 countries and counting. The tool is incredibly useful for businesses of various sizes, and is even used by the Hive team. And while HubSpot is a phenomenal tool on its own, there are several integrations and "power-ups" that can really elevate your HubSpot experience. So we've decided to round up some of our favorite integrations in this article, and pay homage to all of the cool ways you can leverage HubSpot in conjunction with other tools.
1. Hive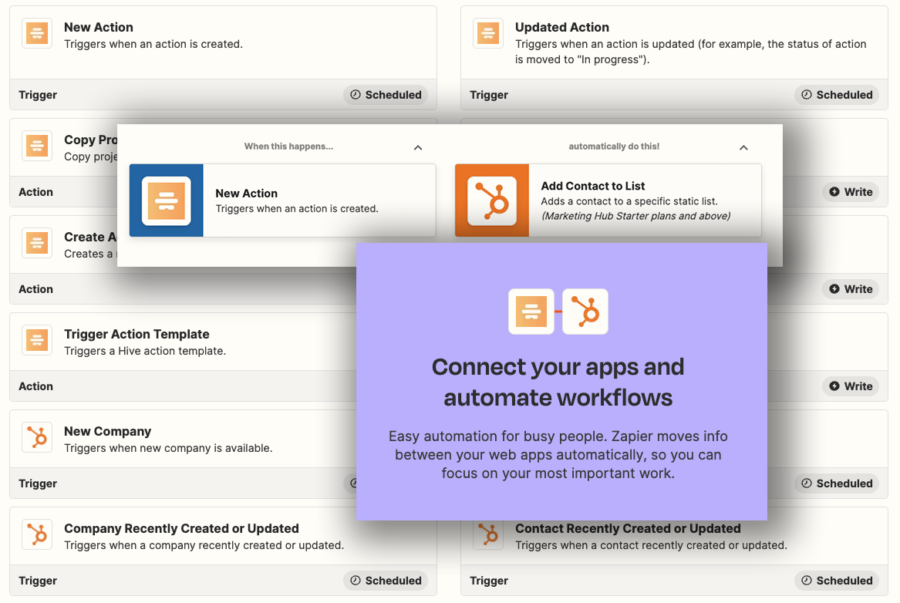 Integration is at the heart of what Hive does — the tool has over 1,000 integrations to tools like Slack, Box, Google Drive, and HubSpot. To enable this integration, just enable the connection via Hive Apps (if you want to disable the connection in the future, you can easily turn it off). 
From there, you can now automatically log any HubSpot forms or tasks in Hive as actions so you can fit them into your project plan, giving you a clear indication of sales and your project as a whole. Bringing Hive and HubSpot together like this will allow you to map out a robust sales and marketing plan long term, as well as manage day to day lead process quickly and efficiently so you can meet and exceed your targets.

2. MailChimp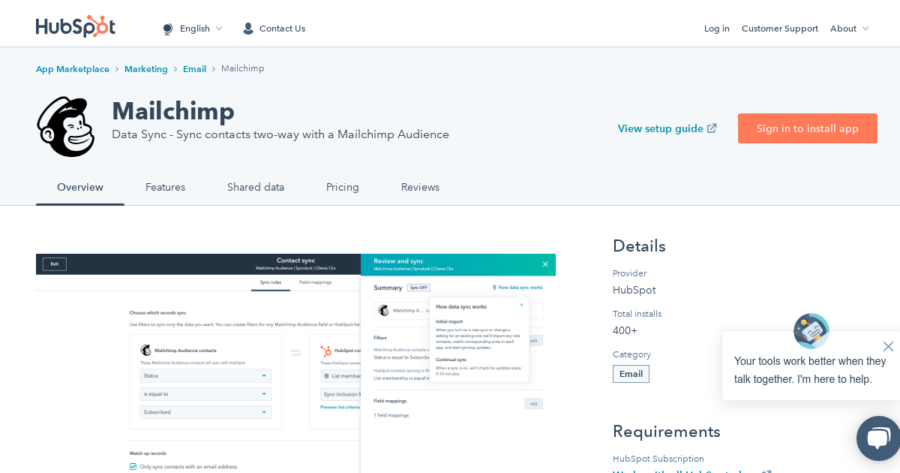 Throughout any big sales push, you need to keep track of leads and ensure that you've got their contact information at the ready. Integrating MailChimp and HubSpot will allow you to streamline your contact log — if you get a new MailChimp subscriber it will be automatically added to your HubSpot contacts and vice versa. What's more, the sync will be constantly updated, so whenever you update a MailChimp contact, it will be updated in HubSpot as well. This is super valuable and ensures consistent communication and information across tools. 
3. Slack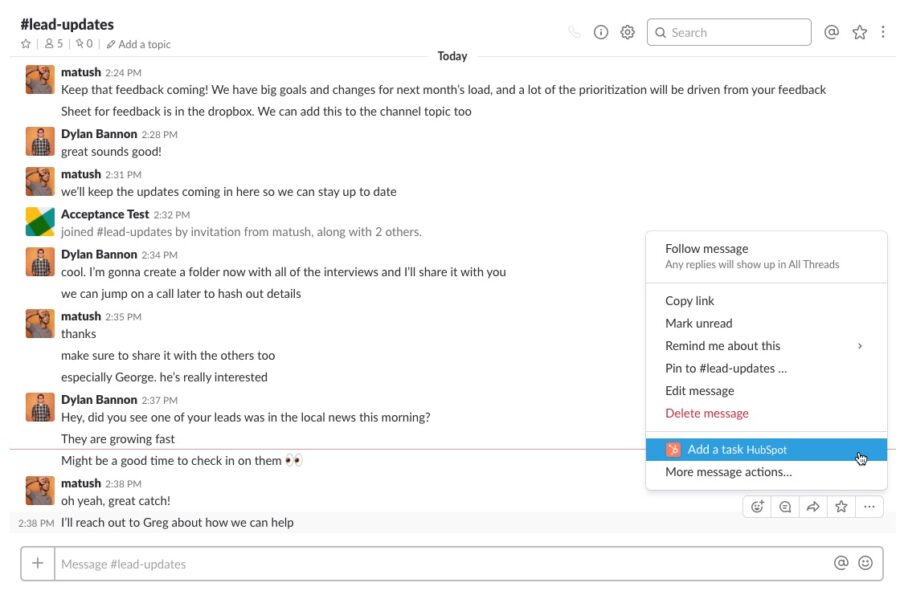 Keeping a Slack window open throughout the working day is becoming more and more common — so wouldn't it be great if you could keep a personal channel open that automatically updates you when new form submissions and contacts come in? We've got the answer to your prayers.
You can actually set up a Slack and HubSpot integration so that a channel message is sent each time a HubSpot form is filled out. This can help keep everyone in the loop about new potential customers, outreach, and ensuring timely response to inbound inquiries. 
4. Eventbrite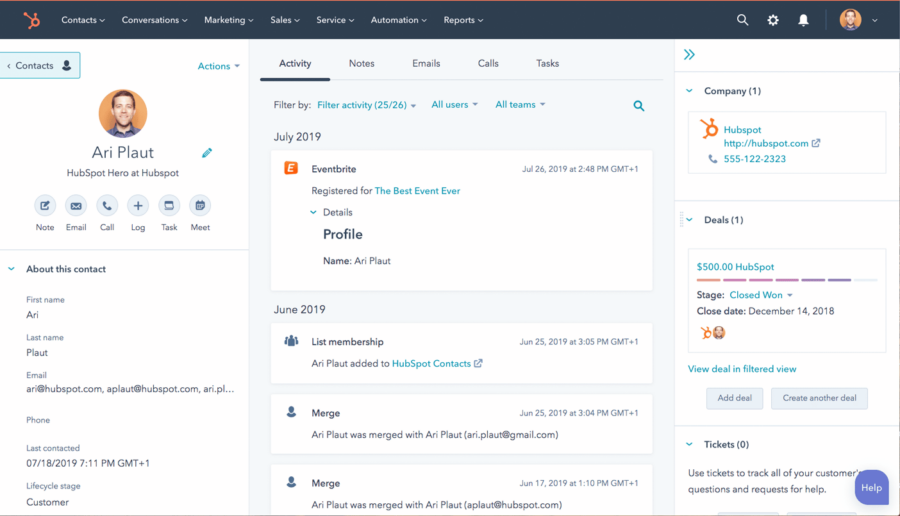 Interested in hosting an event for current or future customers? That's where the HubSpot and Eventbrite integration could come in handy. Eventbrite is a great platform for posting and sharing information about any upcoming events you're hosting, and lets you sell tickets easily.
By syncing HubSpot and Eventbrite, you'll be able to see which leads and contacts have registered for the events you're hosting, and segment these audiences.
5. Google Sheets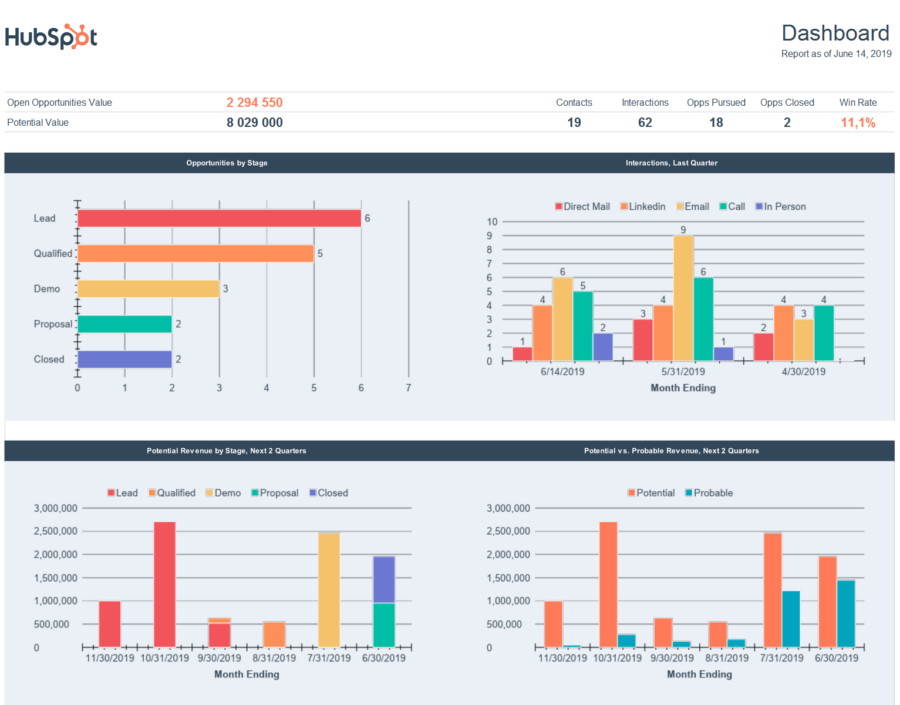 If you're dealing with a lot of information and need to store it in a Google Sheets document, you'll find a number of useful integrations waiting for you. This integration enables several useful shortcuts, including the ability to create a new row in a Sheets file whenever a new HubSpot contact is added for easy backup, or migrating an entire contact list from Sheets directly into HubSpot automatically — both of which will definitely save time and increase productivity. You can even update existing contacts from within a specific Sheets document and it will automatically update the relevant contact in HubSpot, so no matter what software you have access to, you can keep on top of any big changes to your contacts and their information.
6. LinkedIn Lead Gen Forms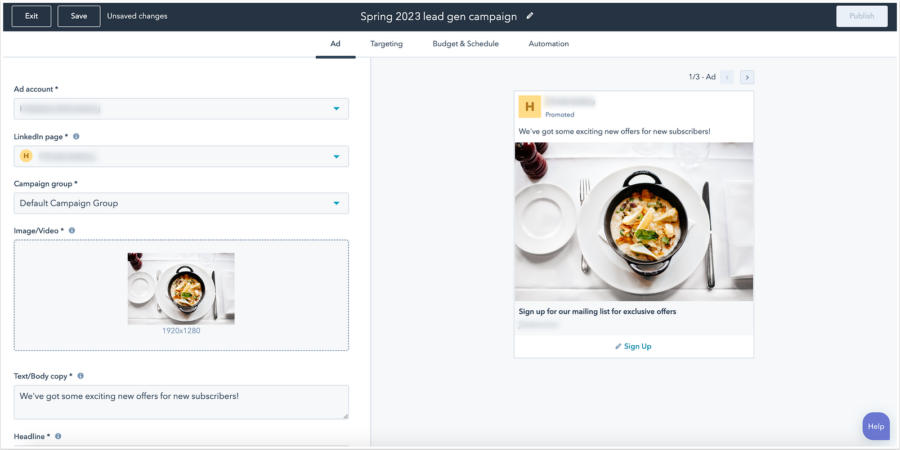 Generating leads is the heartbeat of any big sales project, and form submission from a targeted demographic is an important part of it. Integrating LinkedIn Lead Gen Forms and Hubspot will give you an easy way to funnel those leads directly from LinkedIn to HubSpot where you and your team can process and work them quickly and effectively.
So if you want to start generating leads on LinkedIn, you can easily set things up to have new Lead Gen Forms instantly added as HubSpot form submissions to hit the ground running. You can also choose to have them added as new contacts directly — and if they already exist in your contact list, they will be updated.
7. Stripe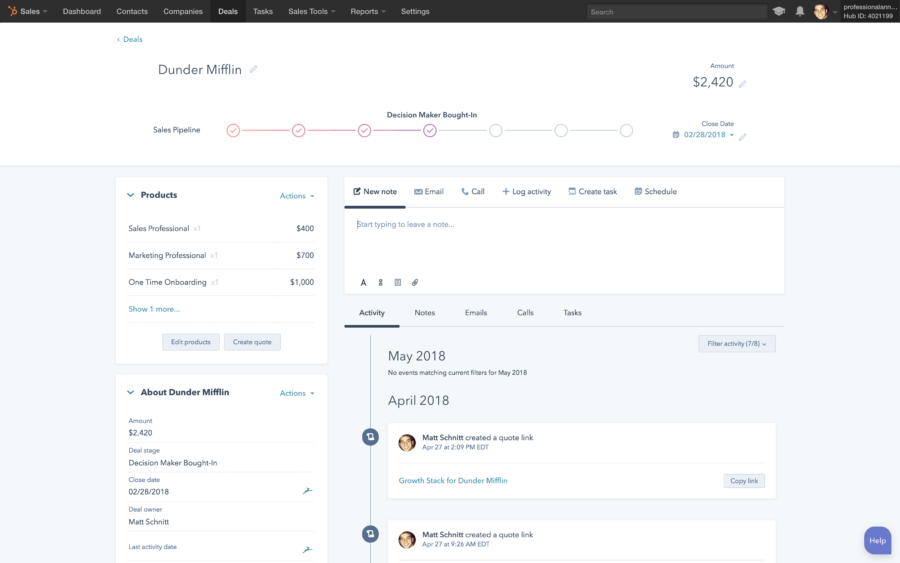 The ultimate goal of a sales project is to close deals, so having a process to collect and monitor payments is really important. If you use Stripe alone, you'll most likely find cross referencing Stripe customers and payments with their HubSpot counterparts a bit of a headache. When you integrate the two, you'll be able to either create or update your HubSpot contact information when a new customer is logged on Stripe, so you never have to cross reference again. This will save you time, decrease room for error, and increase efficiency across the board.
8. Google Calendar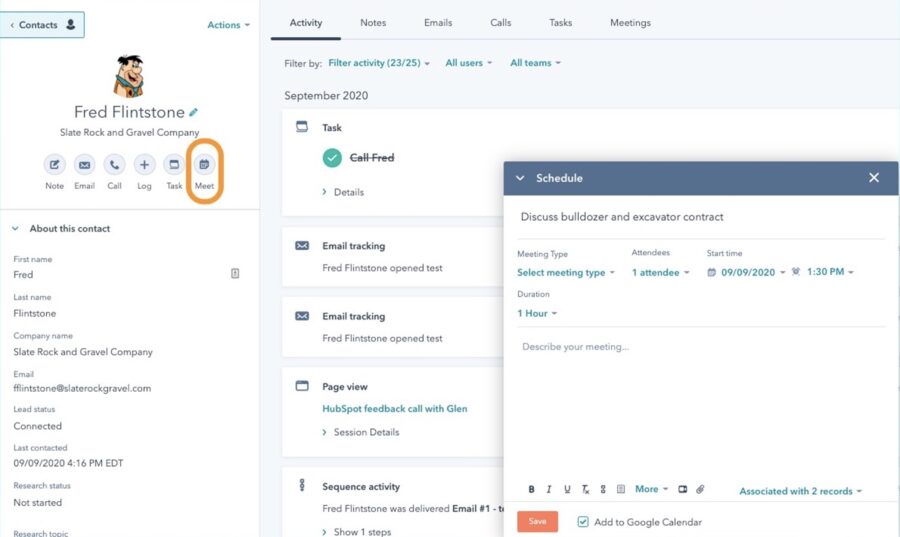 Gmail and your Google Calendar are important parts of workflow in modern businesses and for individuals of all levels. Google Calendar is the way most of us log meetings, keep track of our schedules, and send follow-ups after the meetings have concluded. With the Google Calendar and HubSpot integration, you can "simultaneously log a meeting in your CRM, create a calendar event for that meeting, and send invites to meeting guests." The meeting that's scheduled will also appear on the contact's record timeline, which you can reference in the future.
9. Drift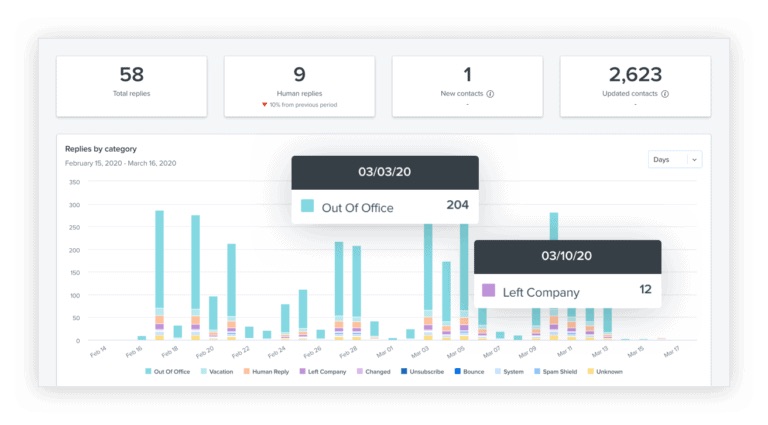 Drift was started by a former HubSpot executive, so it makes sense that it would lend naturally to a HubSpot integration. Drift is a chatbot that can respond to site visitors 24/7, qualify leads, automatically book meetings, and help increase your website conversion rate. The help desk tool easily connects with HubSpot, and you can pull customer chat information into each individual's HubSpot profile, so you know where and what type of contact you've had with them before.
10. CloudTalk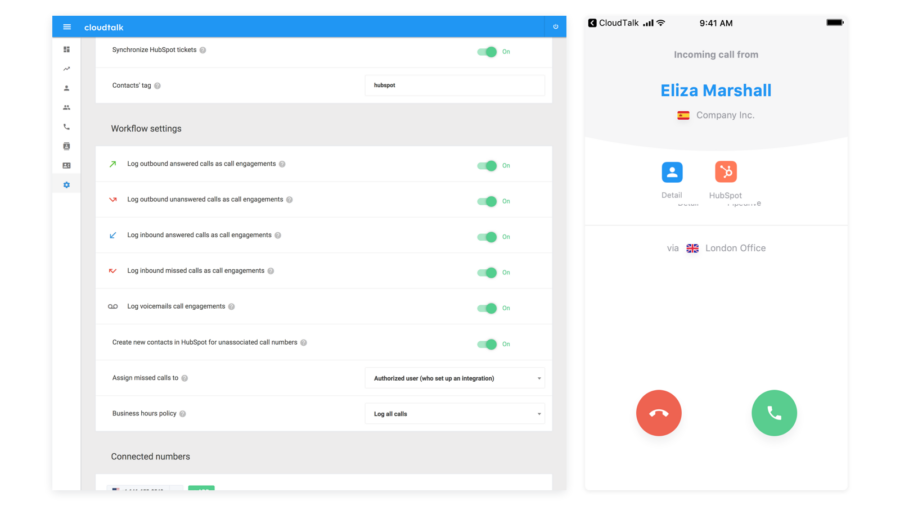 Both CloudTalk and HubSpot are market front-runners in their respective categories. By combining CloudTalk's comprehensive call center software with HubSpot's top-of-the-line CRM system, you can ensure your customers receive quality service via smooth VoIP connections and that all your interactions stay logged. This integration enables your customer service or sales agents to pair Cloudtalk with Hubspot CRM database, which means that before every call your agent knows the most important information about the prospect to deliver as personalized an approach as possible.
11. Automated Coupon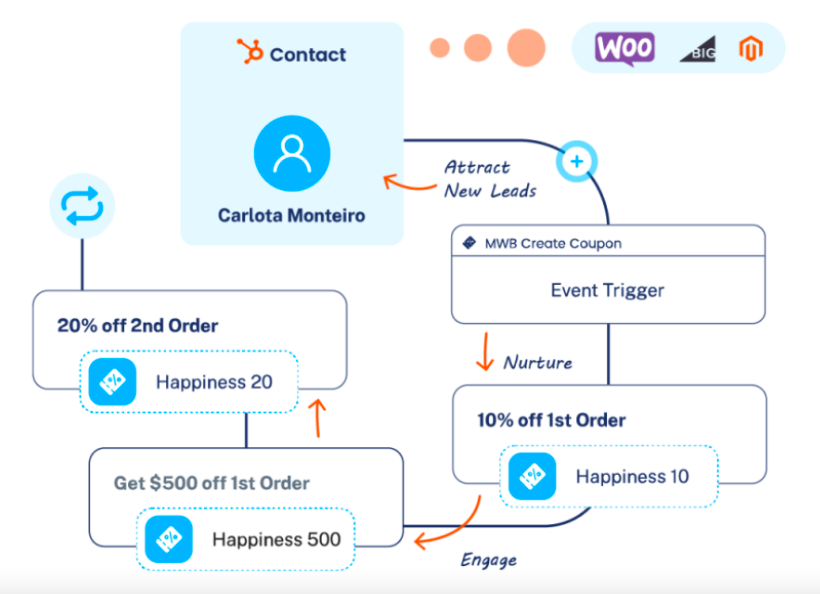 Automated Coupon is a HubSpot app that generates personalized coupon codes to engage with your customer. You can convert customers with more unique coupon codes to boost your conversion, sales and recovery of abandoned cart rates. Moreover, convert your first-time customers into loyal customers by providing personalized coupon codes to them. It also enables you to track the coupon performance by syncing it over with the HubSpot CRM.
12. FormPay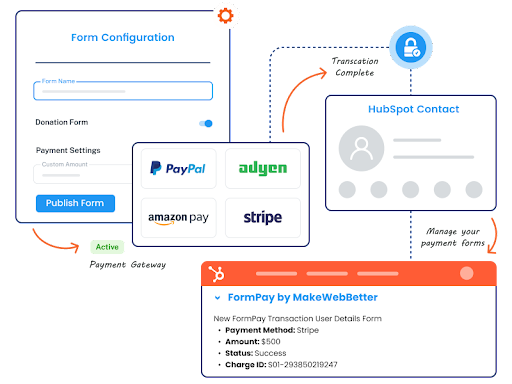 FormPay HubSpot Integration is a powerful tool that simplifies payment processing by integrating it with HubSpot forms. With FormPay, you can easily add payment gateways to your HubSpot forms and collect payments directly from your customers. The platform supports a variety of payment gateways including Stripe, PayPal, Amazon Pay, and Adyen, making it easy to accept payments from customers all around the world.
FormPay also allows you to manage payment installments directly within HubSpot CRM, providing you with a comprehensive view of all payment activity. By streamlining payment processing and integrating it with your existing HubSpot workflow, FormPay helps you save time, increase efficiency, and improve your overall customer experience.
Are there any specific HubSpot integrations you love that we didn't mention? Would love to hear about any new integrations we should check out in the comments below.