We all spend more time sifting, starring and responding to things in our email inboxes than we care to admit. Most workplaces rely on email as a primary communication method between employees and external parties or collaborators. And why wouldn't they? Email is one of the simplest and easiest ways to communicate on an action item or project, and it's been around for over 50 years. If you're interested in reading about the full (and rich) history of the internet, check out this comprehensive look at the rise of email messaging in The Guardian. 
But for now we will spare you some of the more specific details. Let's just say that current statistics speak to how important the internet remains in 2022 – it's estimated that we spend 28% of our work week, or 11 hours a week, on emails alone. That is insane.
But, as with every tool that's been around for over a few decades, there are business email tools and enhancements we can use to make our email experience less daunting and less time consuming. So, we're here to round-up some of our favorite email-revolutionizing tips and tools, ranging from Gmail extensions to full-fledged apps. These email tools will help you organize your inbox, decrease time spent on email, and streamline your workflow. Who doesn't want that?
1. Hive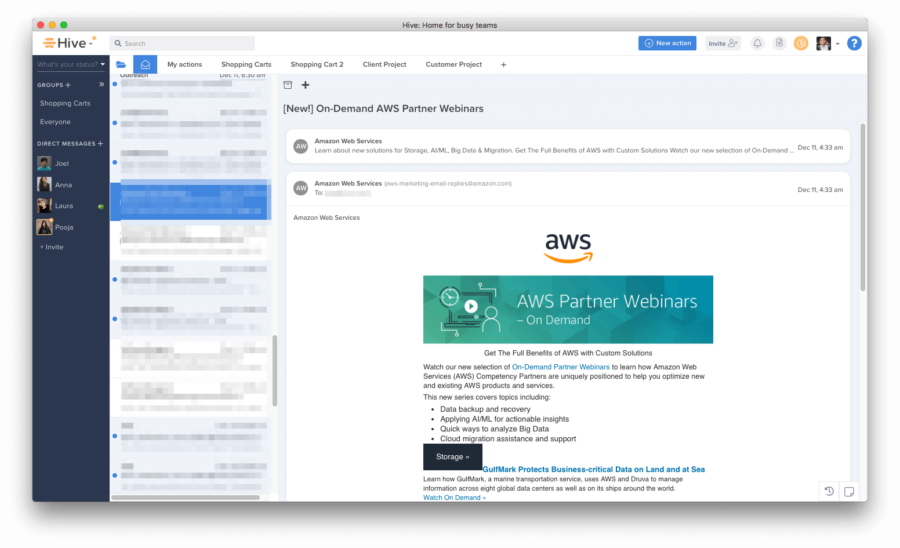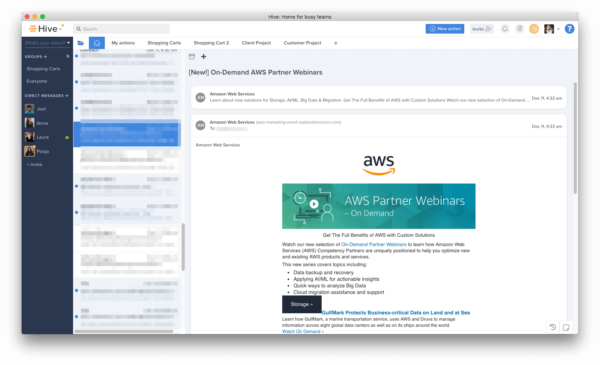 Hive is the only project management tool that fully integrates with your email account to help streamline your workflow. With our "Hive Mail" feature, connect your Gmail or Outlook inbox into your Hive App with ease. So instead of toggling between tons of windows, drafts and apps, you can work quickly in Hive. Another bonus to sending and receiving messages with Hive Mail is that you can quickly create an action card out of an email to get started on next steps — this will help limit delays and expedite follow-ups.
Get started with Hive today! Start your free 14-day trial of Hive here.
2. Front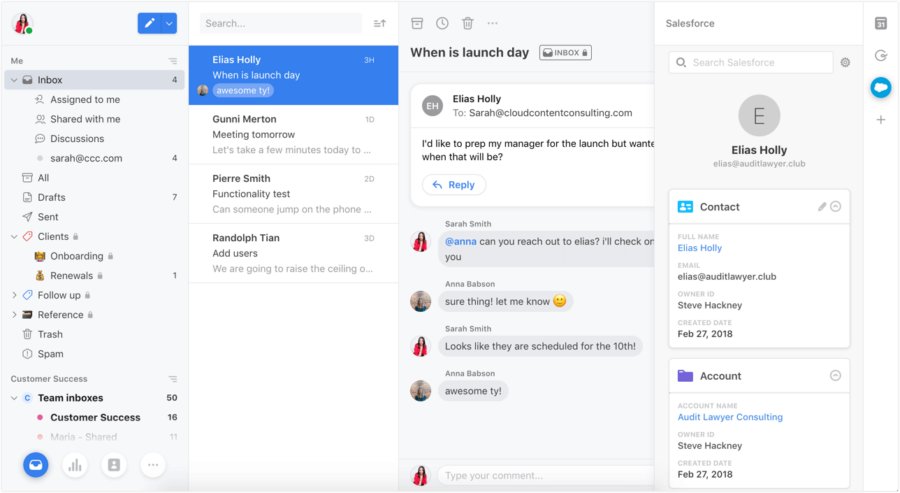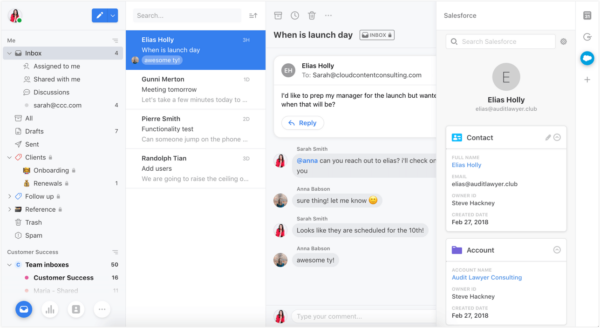 Front is the collaborative email app that helps teams work more efficiently together. With Front, you have a single platform for all your work communications — email, SMS texts, live chats, messages in your social media inbox, and more. You can assign and comment on messages to work together internally, and you can connect Salesforce, Asana, Jira, and all your favorite apps to manage them all in one place. With these tools and inbox automations, teams save 6 hours a week per person on average with Front. 
3. Grammarly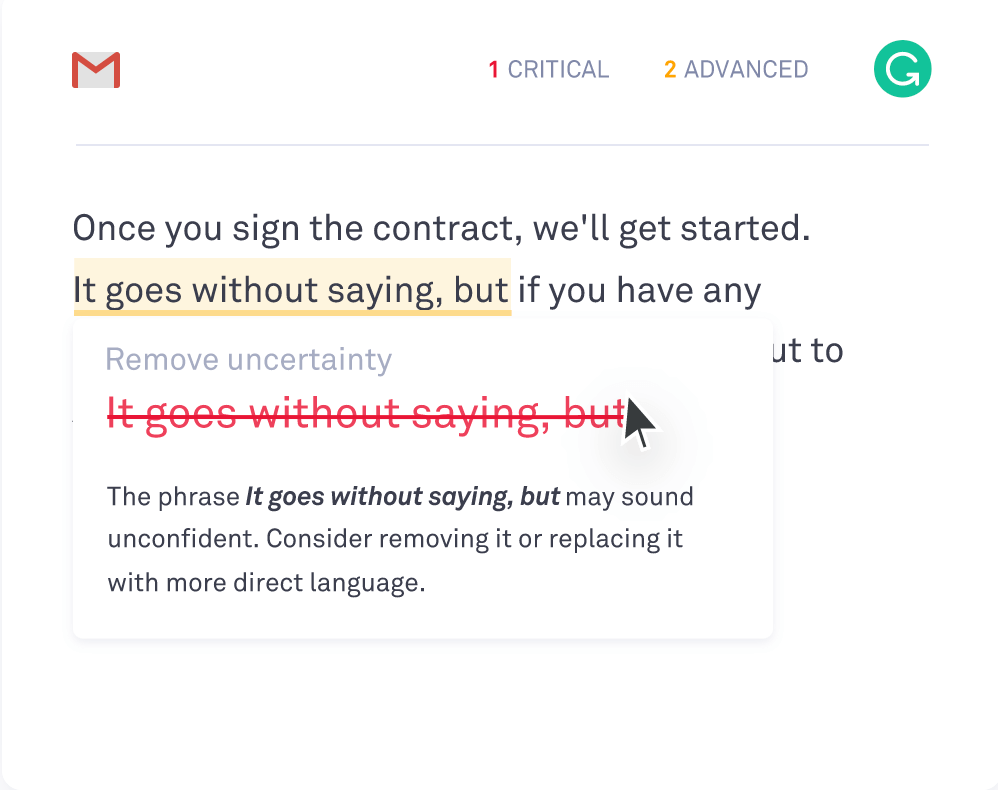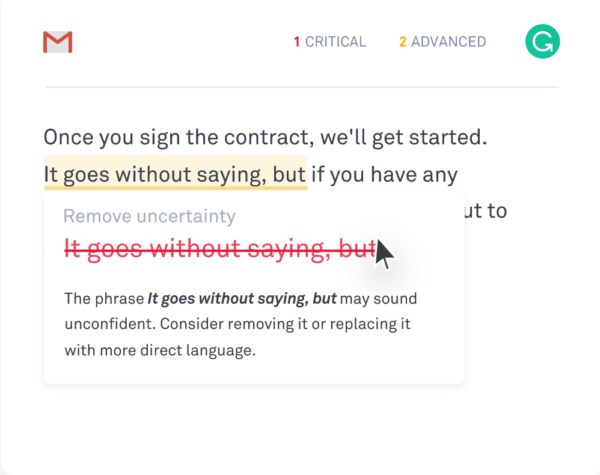 You know that moment after you press send on an email and immediately realize there was a glaring typo? It's the worst, but we've all been there. And Grammarly is the solution. This tool is an AI-powered writing assistant that you can hook up to Gmail and Outlook to help you revise grammar, tone and style in any of your emails. It's basically like having a built-in proofreader at your desk. Having this tool at your disposal can help increase response rates and increase overall email creation speed. 
4. Yesware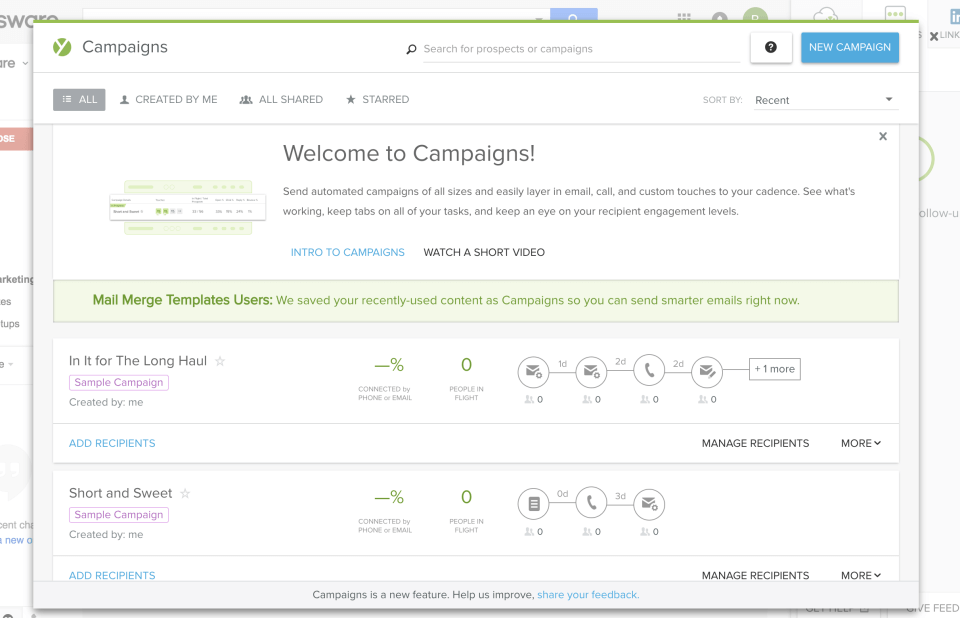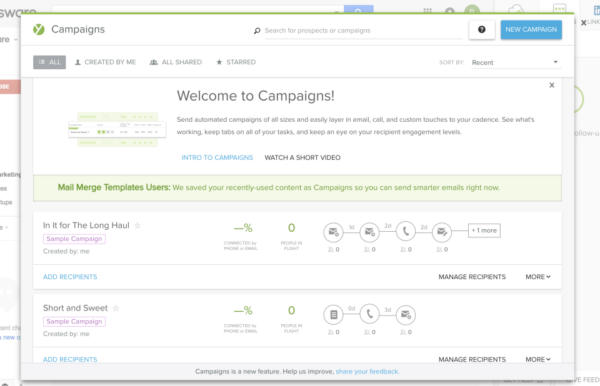 This tool is an email tracking and analytics app that lets you see when recipients open your emails, links, and attachments. Yesware can notify you when someone opens your email, and can provide information on how much time someone spent viewing your attachments, which is super useful. Yesware also has a great template feature, which lets you build email frameworks that you can then utilize across a variety of emails for continuity. We find Yesware especially useful in a PR or sales role, where you're pitching a product or coverage — the tool makes it easy to see who has engaged with your mail, where you should send a follow-up email, and how you should rework your messaging.
5. Zoom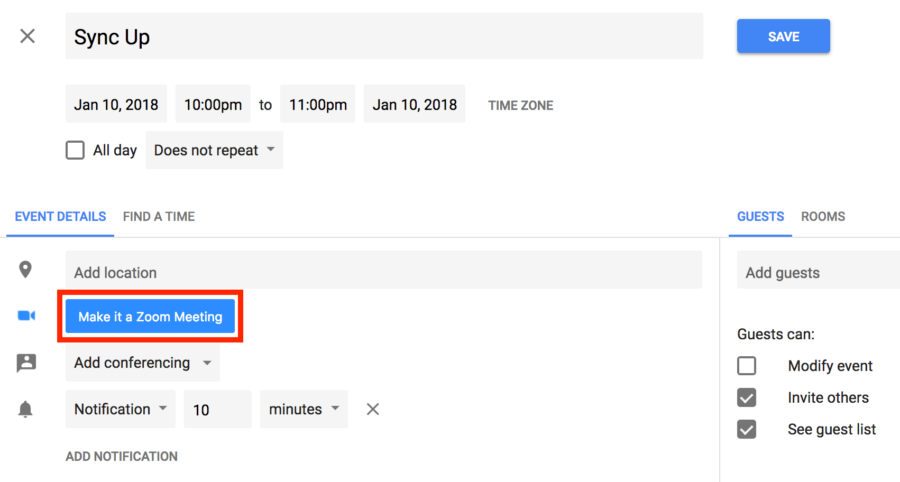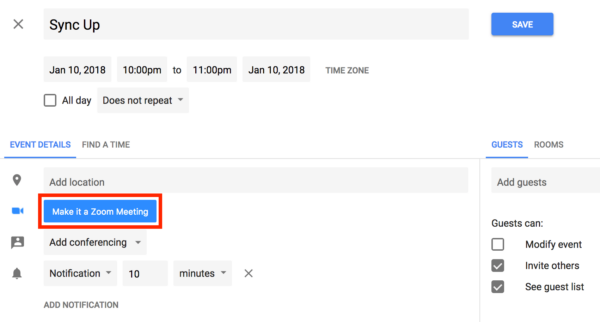 Everyone loves Zoom, and for good reason. It's totally revolutionizing the remote work movement, and keeps everyone connected seamlessly. With the Zoom x Gmail extension, you can change any GChat into a Zoom video meeting, make any Google Calendar invitation a Zoom meeting, or create a Zoom meeting for a specific email chain with the click of a button. With the extension, you can also start the meeting immediately, or plan to have it in the future. 
6. Boomerang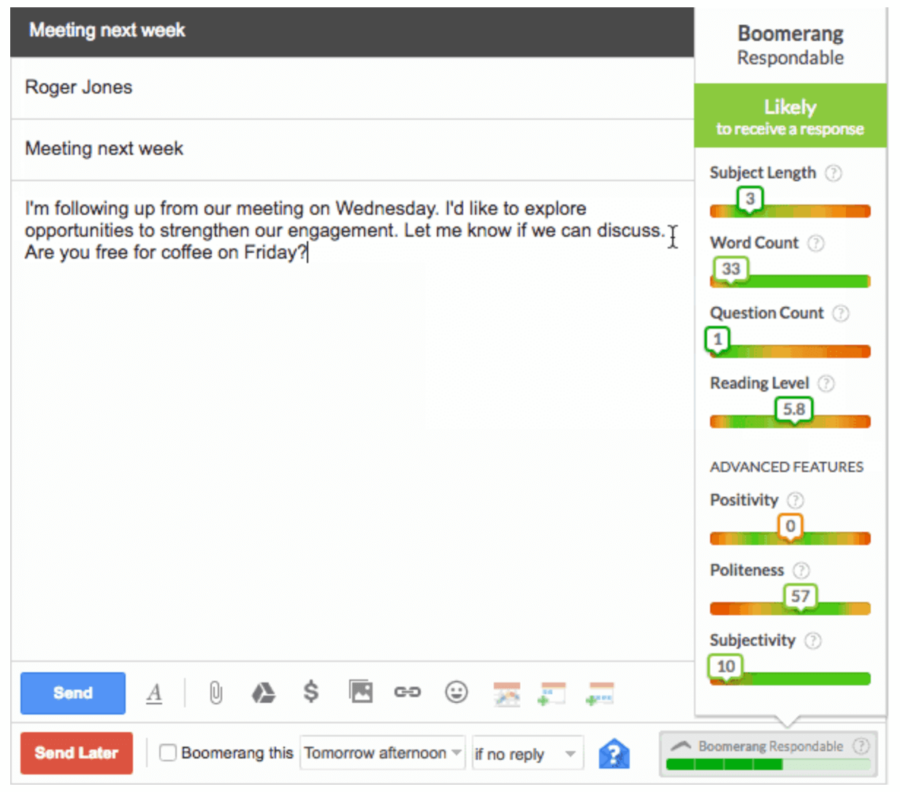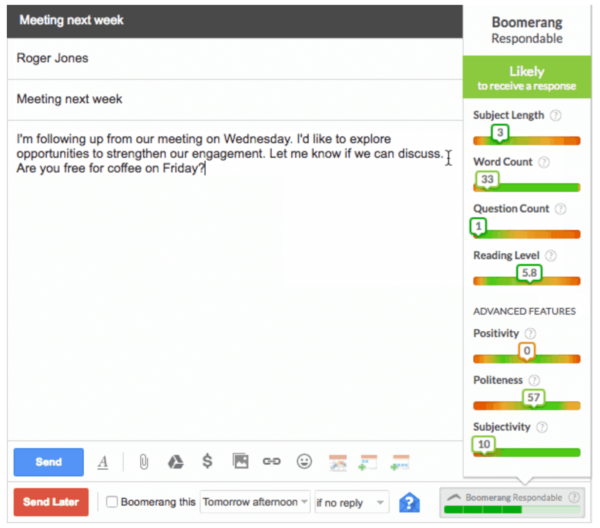 Boomerang has long been a mainstay email add-on bringing increased organization and productivity to our inboxes. There are a few main features of Boomerang, including a "Send Later" feature, where you can schedule email sends for the future, "Inbox Pause," which stops emails from coming into your inbox and helps encourage deep work, and "Respondable" which is an email drafting assistant that helps you predict response rate based on a variety of metrics.
7. Mailshake
Mailshake is a sales engagement platform that helps salespeople create highly personalized outreach cadences using email (via your personal email account), social, and phone. With Mailshake, you can organize your email list of prospects with personalization fields like name, links to social profiles, phone numbers, and even fully personalized sentences and paragraphs.
Once you publish the cadence, the messages are sent automatically according to your campaign settings, and can be paused automatically if a recipient replies or clicks a link. When a lead engages with your outreach, you can reply to them directly from Mailshake, or through your own email. To further monitor your sales engagement, you can also track your campaign's performance in real time, and see which messages in your cadence have the best engagement. You can also consider securing your email domain with email security protocol like DMARC to ensure campaigns go off without a hitch and ultimately increase email deliverability rate.
8. Unroll.me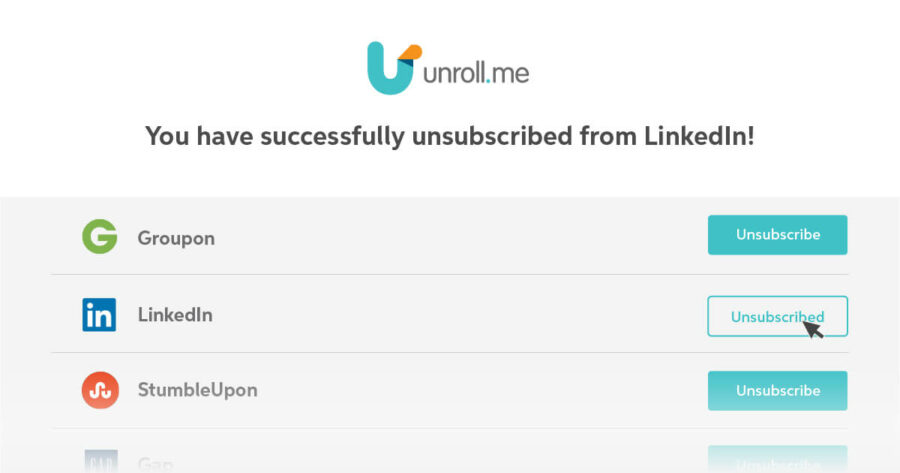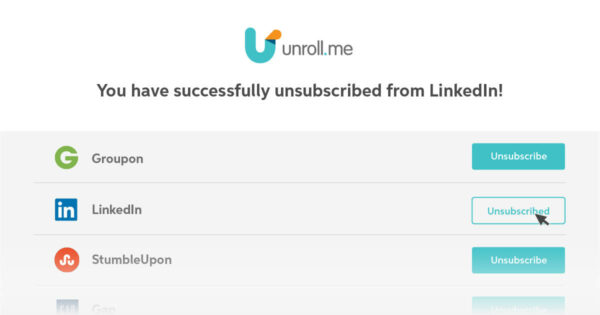 Are you mysteriously subscribed to tons of email lists that you don't want to be on? Unroll.me has got you covered. This tool helps you easily view your email subscriptions and block the companies you don't want to hear from anymore. There's also a cool capability called "The Rollup," where you can sign up to receive a one-sheeter with all of your email promotion news, so instead of getting seven different emails from retailers, you get one easy list!
9. Right Inbox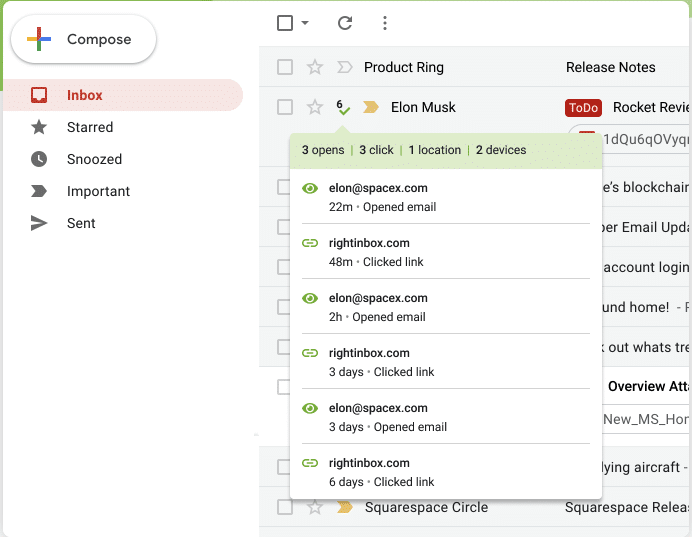 Right Inbox offers 11 features in full but their email tracking feature is the most popular. Right Inbox shows you who opens your emails and who clicks your email links with email tracking in Gmail, providing valuable real-time insights. Tracking when and how often recipients interact with your emails allows your follow-ups to be more timely, more relevant and, ultimately, more effective.
10. SendX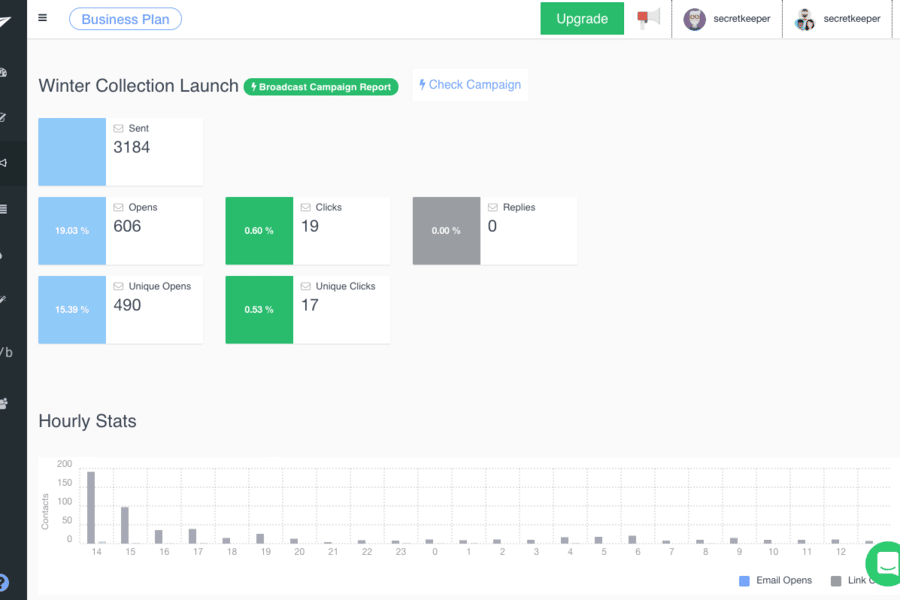 SendX is an intuitive, affordable and feature-rich email marketing software for marketers and business owners. SendX prides itself on enabling marketers with one of the simplest UIs in the industry. SendX provides unlimited email sends with every plan, which is especially valuable for companies that send mass email blasts. In addition, it offers powerful automation capabilities and best of breed email deliverability.
Over 3000 companies worldwide trust SendX for their email Marketing. SendX provides design with a drag and drop email editor (no coding required) and customers can build their email list with forms and pop-ups.
11. Sanebox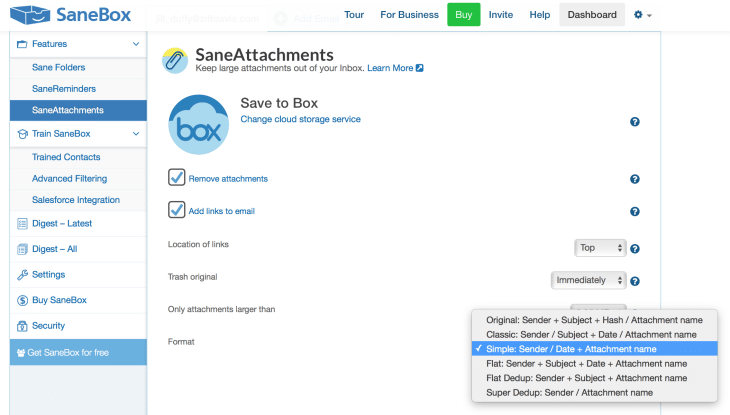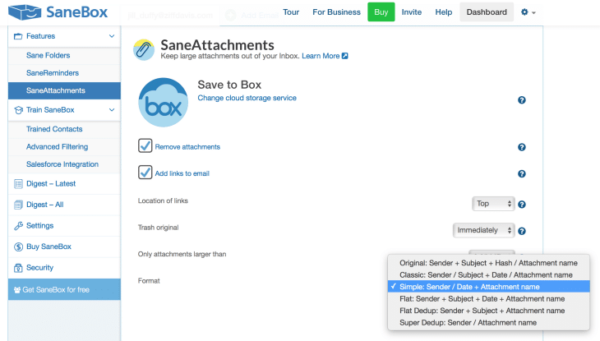 Sanebox is an email management tool that filters your inbox to only show the most important emails. Using AI, Sanebox works with your existing email provider to read analyze data in email headers and sort them based on what is most relevant and important to you. This means you can focus on the most important emails, keeping all of those spam and promotional messages in a separate folder. In addition, Sanebox has features to hide distractions, set Do Not Disturb status, and remind you to followup on unanswered messages. SaneBox works on any platform where you check your email — desktop or mobile — via Gmail, Exchange, Outlook, Yahoo Mail, IBM Notes, and more.
12. InMoat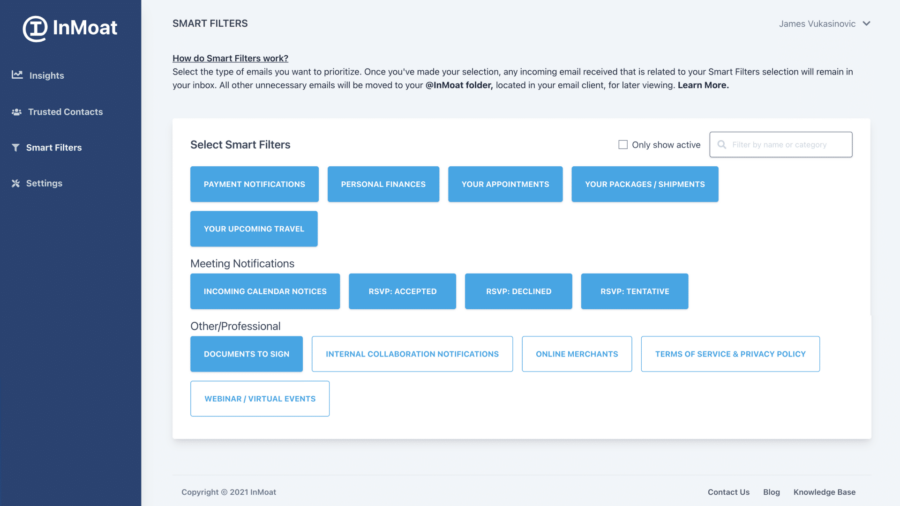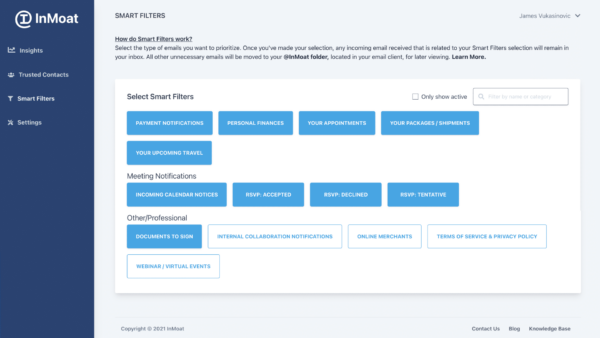 InMoat is an email tool that prioritizes emails that matter. With InMoat you regain control of your inbox by selecting the types of emails, such as personal finance, travel information, social media updates, and more, that are important to you. These emails will always be prioritized in your inbox while the not-so-important emails will be tucked away to be reviewed when it's convenient for you. With a prioritized inbox, you can be more productive, focus on more important tasks, and reach inbox zero faster.
13. Hiver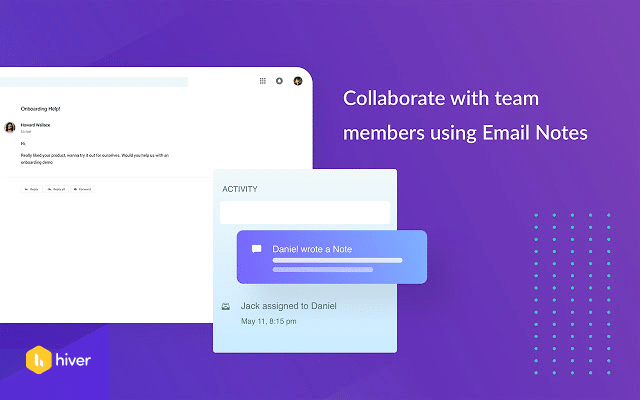 Most help desks are bulky, complicated to use, and treat customer problems as mere tickets. But what if you can make delivering customer support easy, delightful and a lot more human? That's exactly what Hiver helps you achieve. What's unique about Hiver is that it seamlessly integrates with Gmail's native UI. With Hiver, you can manage and track all emails that arrive inside your shared inbox such as support@ or info@.
For instance, you can assign emails to team members with a single click and add notes beside an email thread to provide them with more context (no more Ccs and forwards that lead to clutter). Moreover, you can leverage functionalities such as automations and analytics to improve team efficiency and track key support metrics – all done right from Gmail. Overall, if you're looking for an intuitive, easy-to-use tool to manage customer queries and provide empathetic customer service, Hiver would be a great option.
14. ProProfs Help Desk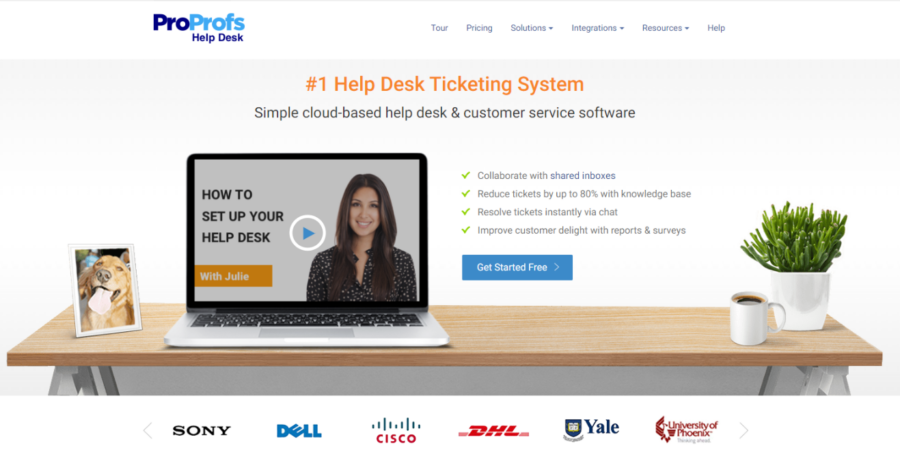 ProProfs Help Desk is a powerful shared inbox tool that can help you manage multiple group email accounts such as support@, contact@, info@, returns@, etc., in one place. With automation features such as automated email assignments, canned responses, and alerts, you can always stay on top of every customer message.  
Instead of forwarding emails, team members can utilize advanced help desks like this one to communicate with each other about issues and help tickets using private notes. Labels, priorities, and filters can help you keep your inbox well-organized and easily find relevant conversations. Plus: managers can track key performance metrics such as first response times, resolution time, customer satisfaction, and more. 
15. Mailbutler
Mailbutler is an email productivity extension for Outlook, Apple Mail, and Gmail that makes your inbox smarter. With Mailbutler, you can track the emails you send to your audience, as well as view what links get clicked and are more effective. Mailbutler helps you to maximize impact, by scheduling emails at the most appropriate times. The tool features a snooze function, allowing you to silence your email alerts and help maintain focus. It also features templates to get your emails started quickly. Mailbutler also allows you to create professional email signatures, and other email enhancing features.
---
With the help of these email tools, hopefully you can drastically reduce time spent in your inbox, increase email opens, and transform your overall productivity. While we've rounded up some of our favorites, we definitely might've missed some other great email tools. If you love any that we forgot, let us know in the comments below.
Hive is the project management tool that helps teams at Uber, Google, and Starbucks move faster. Sign up for a 14-day free trial or learn more about Hive's features here.