According to the US Small Business Administration, small businesses have fewer than 500 employees. But what about companies that have 1 employee? Or 5 employees? 10 employees? While not all small businesses have the funds or employee numbers that some of these more staffed businesses have, they all need small business software to keep their business on track and successful.
For this roundup of small business software, we looked at various industries and companies of all sizes. Whether you have 1 employee or 500, bring in thousands of dollars in revenue or millions, there's software to help your business run more profitably. So keep reading for our list of the best small business software programs!
Best Tools For Your Small Business
Today, businesses with fewer than 100 employees account for 98.2% of small businesses, and those with fewer than 20 employees account for 89% of that number. So, if you think it's Coca-Colas and the Johnson and Johnsons running the world — it's actually just a conglomeration of smaller businesses working together. With small businesses accounting for more than 44% of US economic activity and creating more than 1.5 million jobs annually, it's no wonder that there is a huge market and a tone of options for small business software tools.
But don't worry – we've gathered together some of the best software programs for small businesses, so you can find the perfect fit for your business needs – without having to scour the internet for options:
Hive: For project management
Wave: For accounting and bookkeeping
Google Workspace: For productivity
Slack: For communication
Fyle: For expense management and card reconciliations
Taylor Brands: For logo creation and LLC formation
Trengo: For centralized customer engagement management
nTask: For task management
Namecheap: For domain registration
Dialpad: For phone calls
Free Logo Creator: For creating digital logos
11 Small Business Software Tools
These are only a few of the many options available to small businesses regarding software. The best way to figure out which program is right for you is to consider what pain points or inefficiencies exist in your current workflows. Then, once you've pinpointed those areas, you can start shopping around for software that will help to alleviate them.
If you're unsure where to start, we suggest you start by looking at some of our suggested programs on this list. Each one of these options offers a free trial, so you can test the features and see how they fit into your business processes. And if you find one that's a perfect fit, be sure to take advantage of any special offers or discounts available.
1. Hive: For project management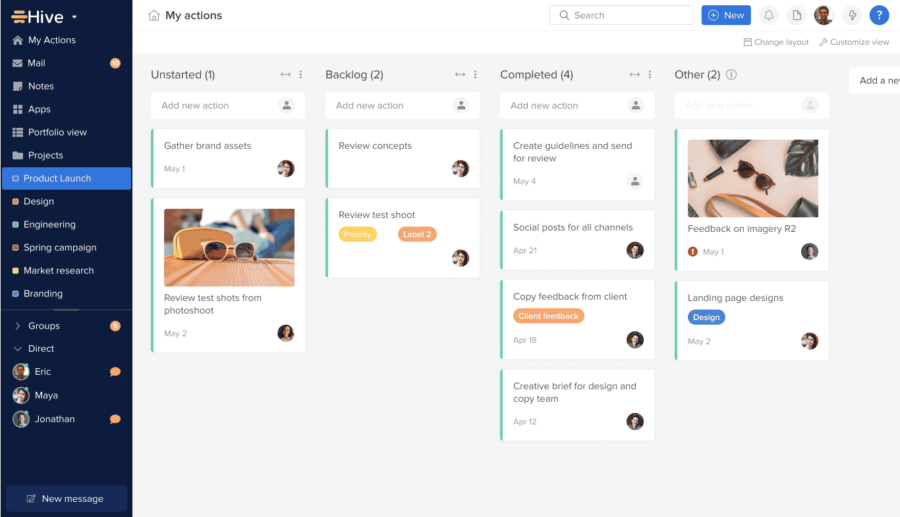 Hive is a project management platform that is perfect for small businesses. With its visual interface and simple drag-and-drop features, Hive makes it easy to manage projects of all sizes. And because it integrates with various other software programs, you can use Hive to streamline your workflows and save time.
2. Wave: For accounting and bookkeeping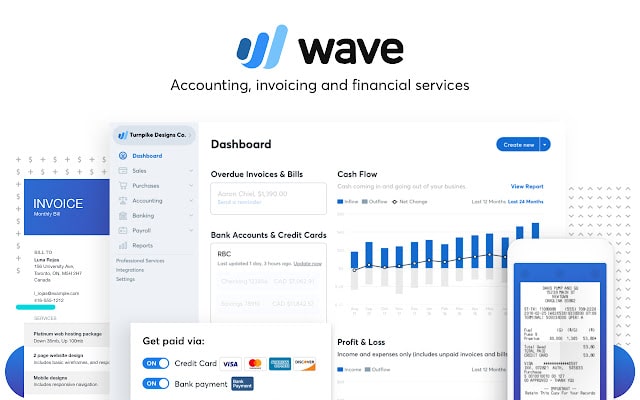 Wave is an excellent option if you're looking for an accounting program for small businesses. With its easy-to-use interface and features like invoicing tools and expense tracking, Wave makes it easy to stay on top of your finances. And because Wave is free for businesses with a small number of employees and income thresholds, it's an excellent option for small businesses on a budget.
3. Google Workspace: For productivity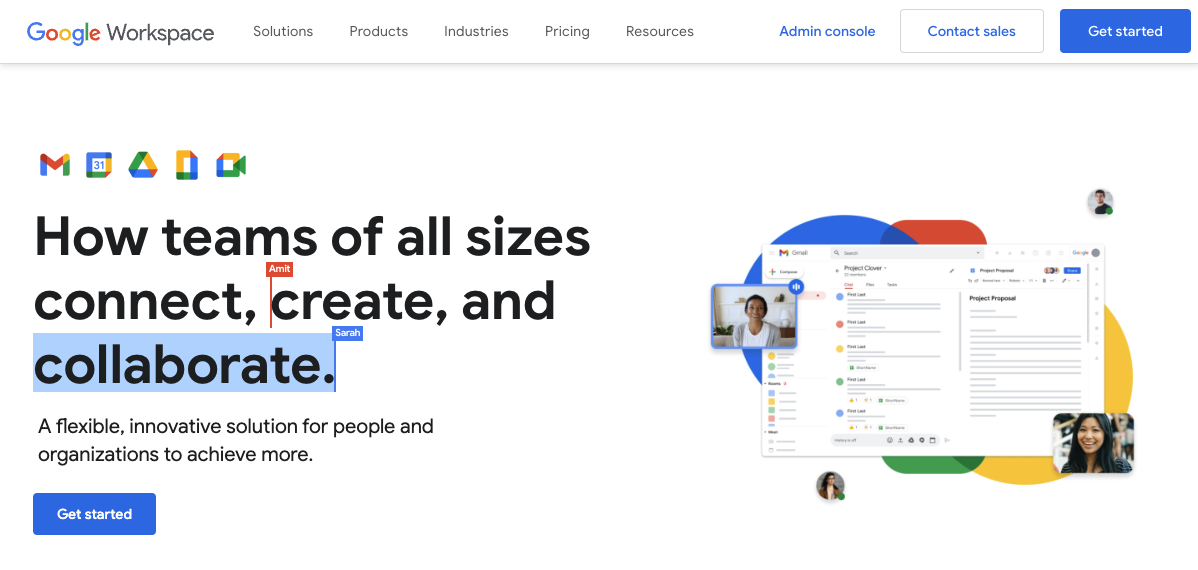 Google Workspace is a productivity suite from Google that includes various tools for businesses of all sizes. With Google Workspace, you can create and edit documents, spreadsheets, and presentations from anywhere. Most computers today come with Google Workspace integrated, and the vast majority of businesses use Google products and rely on Gmail and Calendar, so the learning curve (and price) for this platform is a little less than its Microsoft 360 competitor.
4. Slack: For communication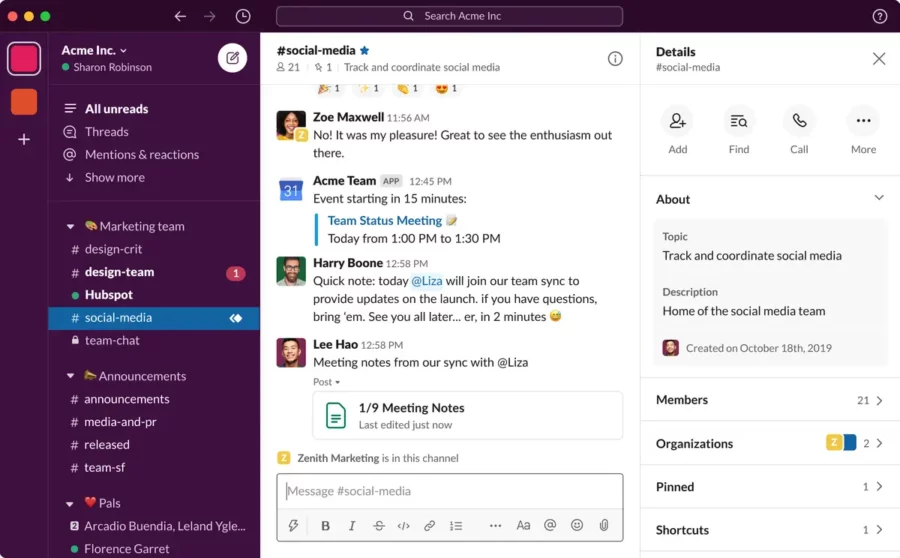 Slack is a communication tool that is perfect for small businesses. With its real-time messaging features, Slack makes it easy to stay in touch with your team and be transparent across all departments. Slack can also integrate with other software programs (like Hive), so you can use it to ensure all of your internal and external contributors have a place to receive instant feedback.
You can also integrate Slack with your VoIP system to connect your voice calls and collaborate on all communications in one place.
5. Fyle: For expense management and card reconciliations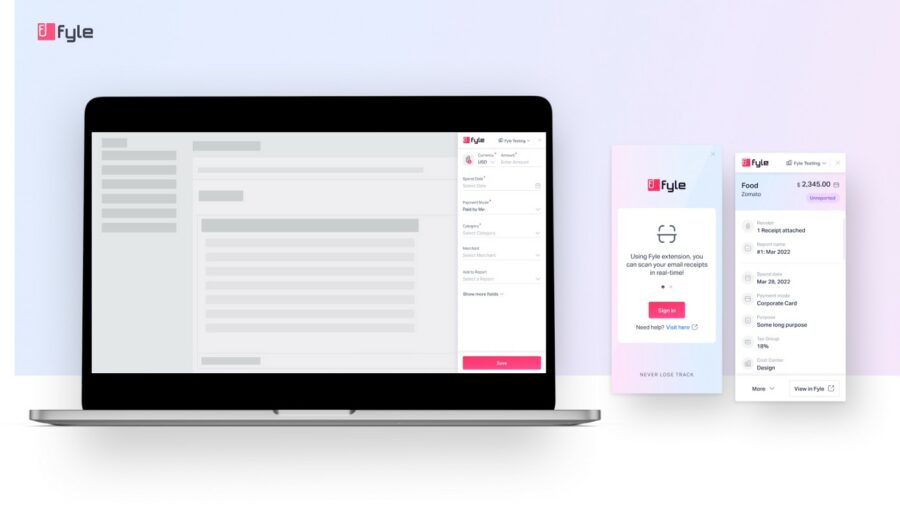 Fyle is an industry-first expense management software that enables real-time expense management on cards you already have. This means hassle-free expense reporting and card reconciliations without the need to switch cards. In addition, Fyle comes power-packed with seamless expense tracking, automated compliance, and integrations with accounting software like Sage Intacct, NetSuite, QuickBooks, and Xero.
6. Tailor Brands: For logo creation and LLC formation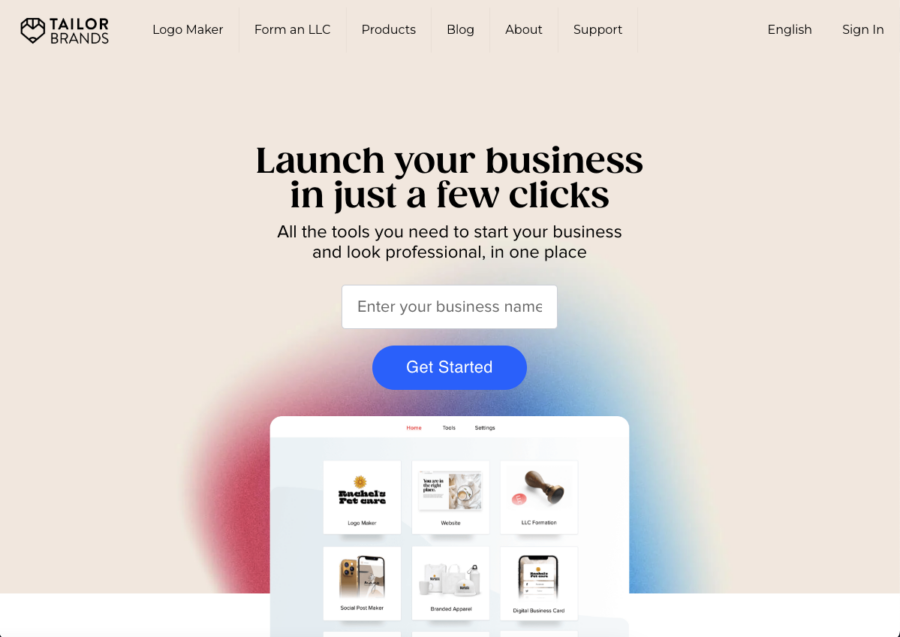 A well-designed logo is an essential part of any business, and Tailor Brands offers a wide range of options to choose from. With just a few clicks, you can create a logo that perfectly represents your business. And with their website builder and LLC formation services, you can have a complete online presence that looks great and functions perfectly. All of this is available at an affordable price, tailored to the needs of small businesses.
7. Trengo: for a centralized customer engagement management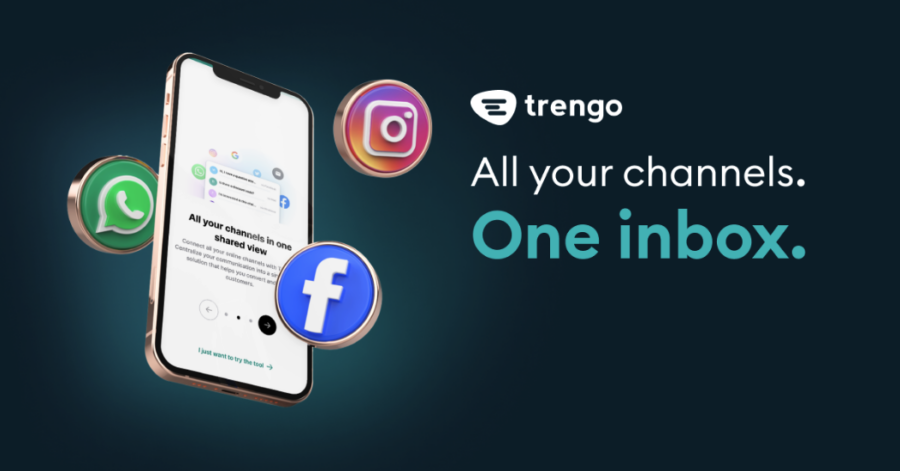 Trengo is a smart customer engagement platform to consolidate all your customer conversations in one place. This software helps you monitor customer engagement and keep a clear overview of messages via email, live chats on platforms such as Salesforce and Shopify, as well as popular messaging apps like WhatsApp, WeChat, Telegram, and more — all without switching tabs.
Whether you outsource customer service or have an in-house team, Trengo can also help your business offer efficient support assistance via automation, rules, and integrations. Trengo is also a certified WhatsApp Business partner. You can try Trengo out for 14 days with a free trial before you switch to a plan that's tailored to your business needs.
8. nTask: For task management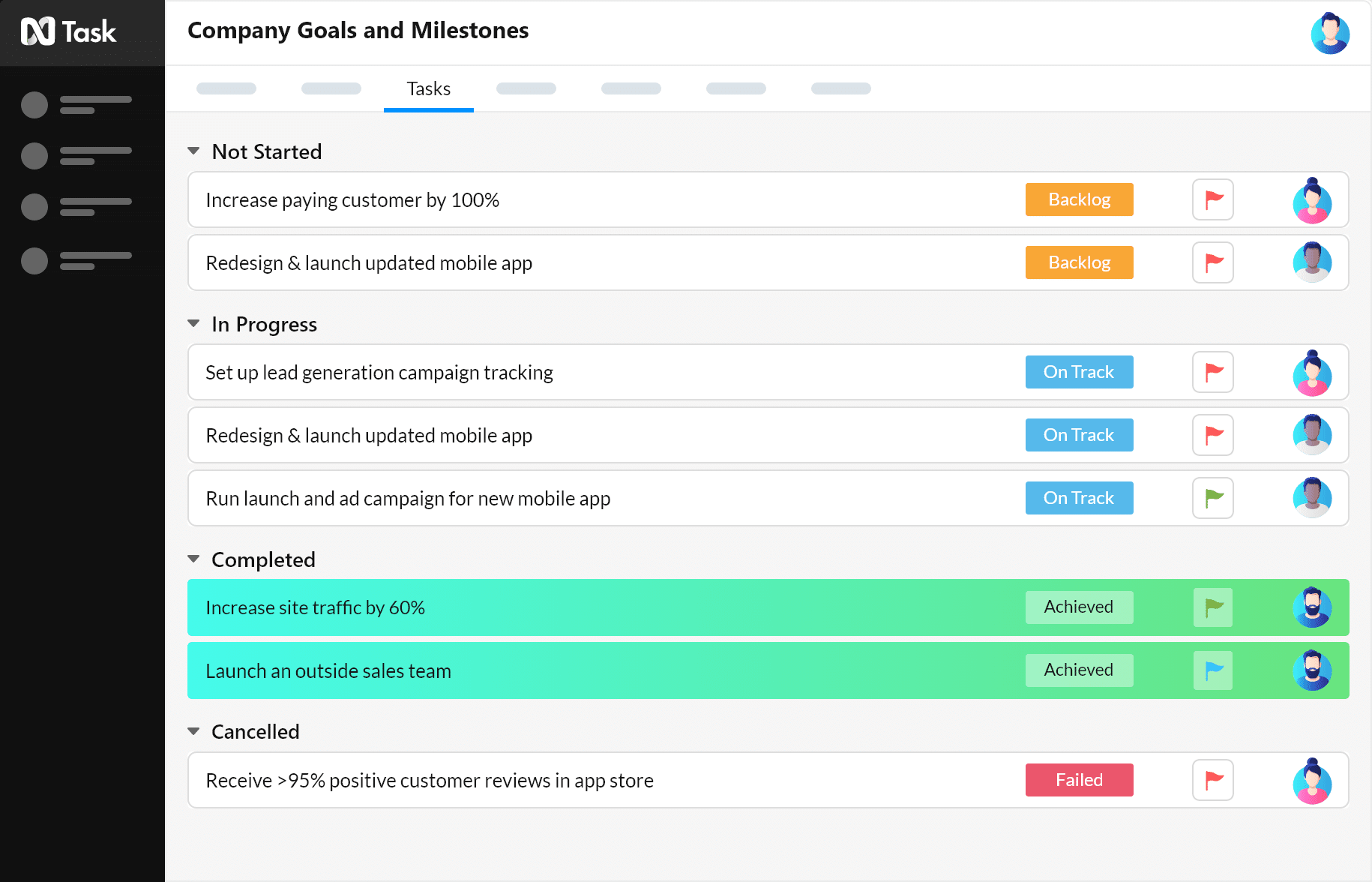 nTask is a task and project management tool that can help you and your team track and manage daily productivity. The application also has management features to help you coordinate efficiently your team members throughout the development of the project. You can create to-do lists, set start and end dates with time estimations, and assign sub-tasks and dependencies. Assign tasks to multiple team members and include files and documents with comments for easy collaborating.
9. Namecheap: For domain registration
Namecheap is not only one of the best domain registrars, but it also has lots of tools for establishing and building your website's online presence. Simply start by searching for and buying a domain name followed by choosing a host for your website. After that you'll register for a SSL certificate before putting together your site with an easy-to-use website builder. You'll also be able to create your own business email, branding including logos, visuals and more. Namecheap provides a knowledge base containing several how-to guides, as well as tips on how it all works.
10. Dialpad: For phone calls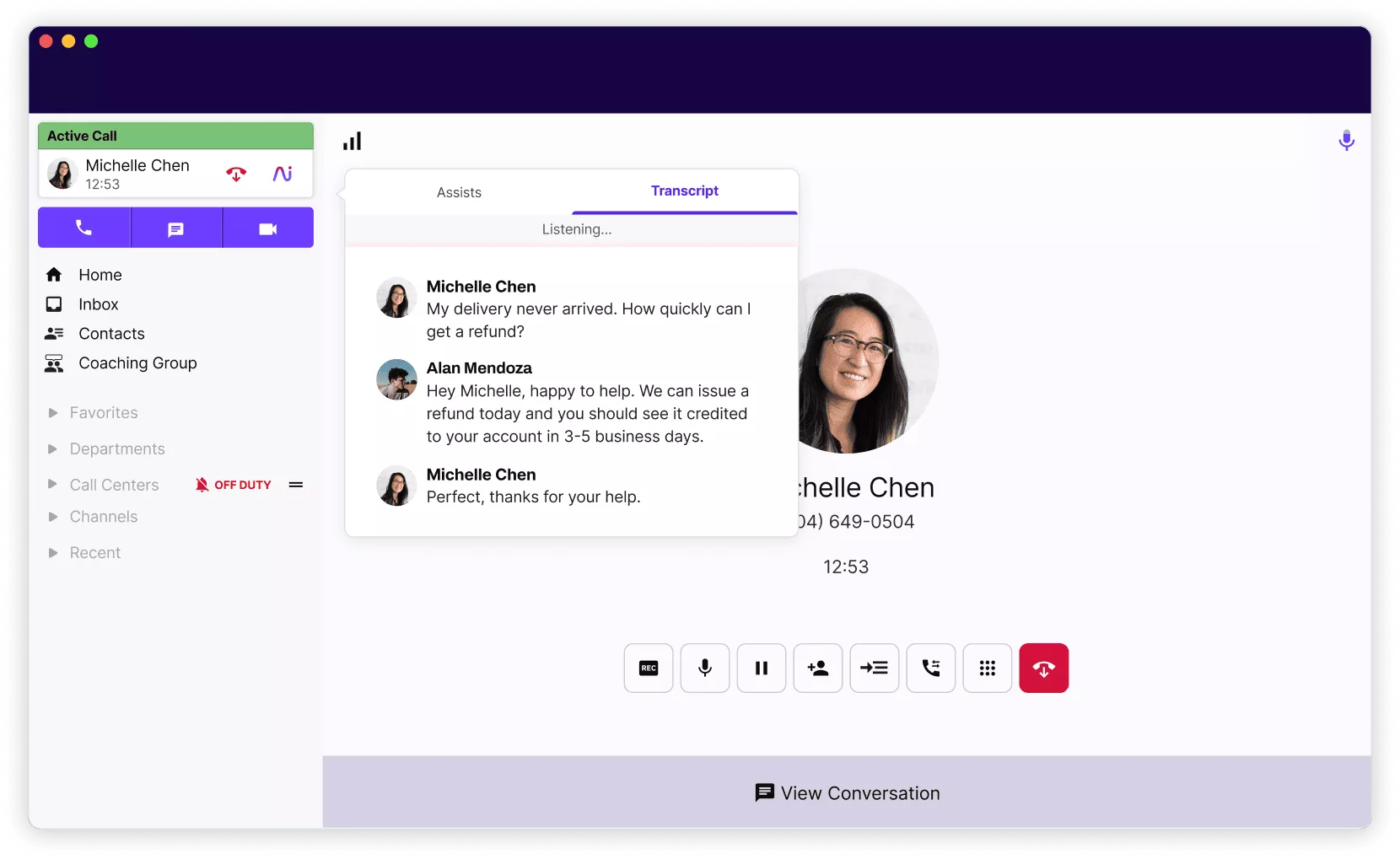 Communication is vital for any business, and Dialpad's unified business phone system gives you a competitive advantage. Dialpad is a customer intelligence platform that allows small businesses to call, message, and meet in one central, AI-powered place.
Letting you do so much more than just make and receive outbound and inbound business calls, the virtual phone system means you can opt for a VoIP phone system or PBX system. Features include call forwarding, call routing, in-call security, visual voicemail.
The platform lets you use real-time analytics to track usage and performance all while keeping your team and customer conversations private and secure. Plus, with cloud-based capabilities, you can stay connected from any device, anywhere.
11. Free Logo Creator: For creating digital logos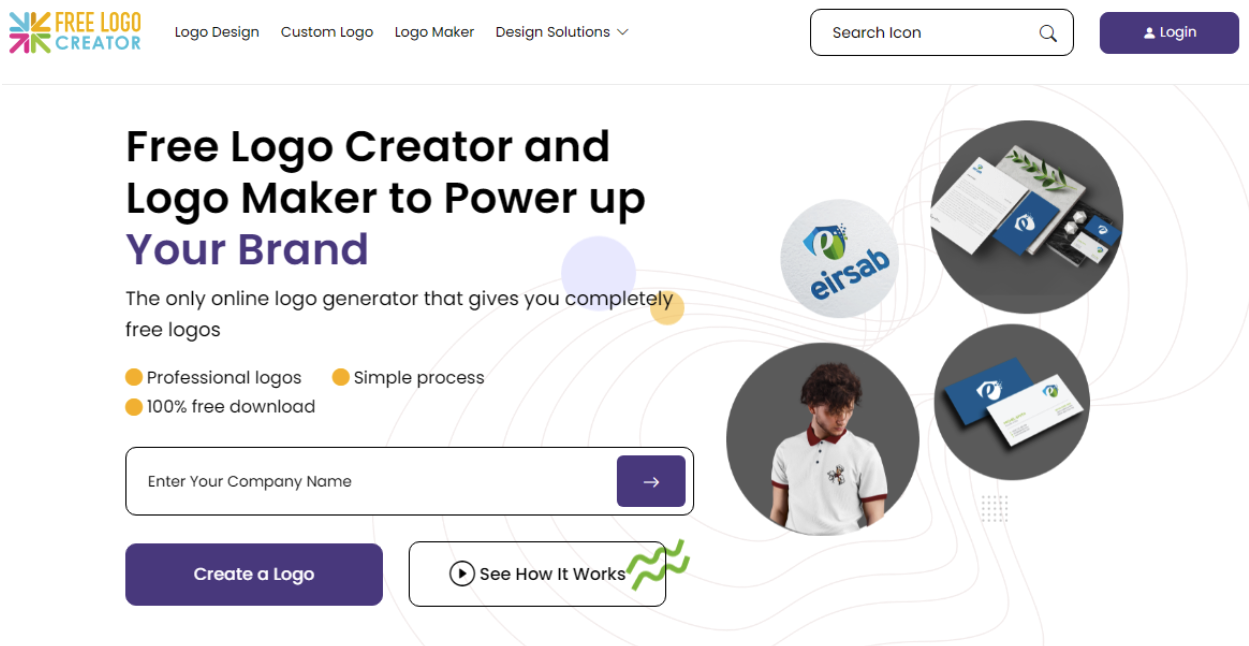 If you are getting your company started, have a limited budget or no design skills, Free Logo Creator is an AI-powered design tool that creates visually appealing logos. Give your website, social media channels and online store a professional look with a new branded image. 
Serving companies in different industries, Free Logo Creator offers customization using an intuitive interface. The solution is easy to use for all skill levels and you can have a free logo ready in less than 10 minutes. But if you want to download print-quality, high-resolution vector graphic logos, pricing starts at $37.
Do you really need so many small business software tools?
If you have gone through this list and thought, "there is no way I am going to need or use all of the programs for my business," you would be surprised. Just because your business is small doesn't mean that you still don't need invoice functionality, communication channels, and a superior project management platform. Scrimping on some of these tools will hurt you in the long run, and it's best to source and find the best tool for your business.
Additionally, if budget is a concern, many of these software programs offer free trials or free versions for businesses with fewer than nine employees. So, if you're unsure if a particular program is right for your business, you can always try it out before committing to it. Also, depending on your business size, you could get away with saving money and skipping on purchasing Slack and just using Hive and its internal chat feature upgrade, which also includes voice chat. While not all items are mixed and matched, you can test, try out and get a feel for what works for your 1 to 500 small business employees.
Have a favorite small business software that we missed? Drop it in the comments below!