Meetings — a necessary evil in 2023. And an even bigger necessity? A killer meeting tool. However, one could say that meetings have become more of a problem than a solution as organizations spend about 15% of their time in meetings, and those in more senior roles can spend 50% or more of their time meeting with their team members.
This is shocking, considering the fact that many business gurus consider time to be their scarcest resource. When you start to break down the actual hours spent in the board room or on a conference call, it can be a real eye-opener. However, it's not the time spent in meetings that's inherently a bad thing— it's the lack of productivity that poorly run meetings can contribute to that is truly frightening. On the other hand, when you know how to you run meetings that everyone actually enjoys, that can be a big testimony of your leadership skills.
It's estimated that 37% of the time spent in meetings is unproductive, adding nothing of value to the organization or it's operation. And when it comes to virtual meetings, finding a reliable and secure video conferencing software can seem like a daunting task — but no fear! We've compiled some of the best meeting tools around for team leaders and project managers who are hoping to improve their organization's meeting productivity. Whether meeting in person or solely in the digital realm, these meeting tools can help any group make the most of their meeting time.
1. Hive Notes
Best Tool for Productive Meetings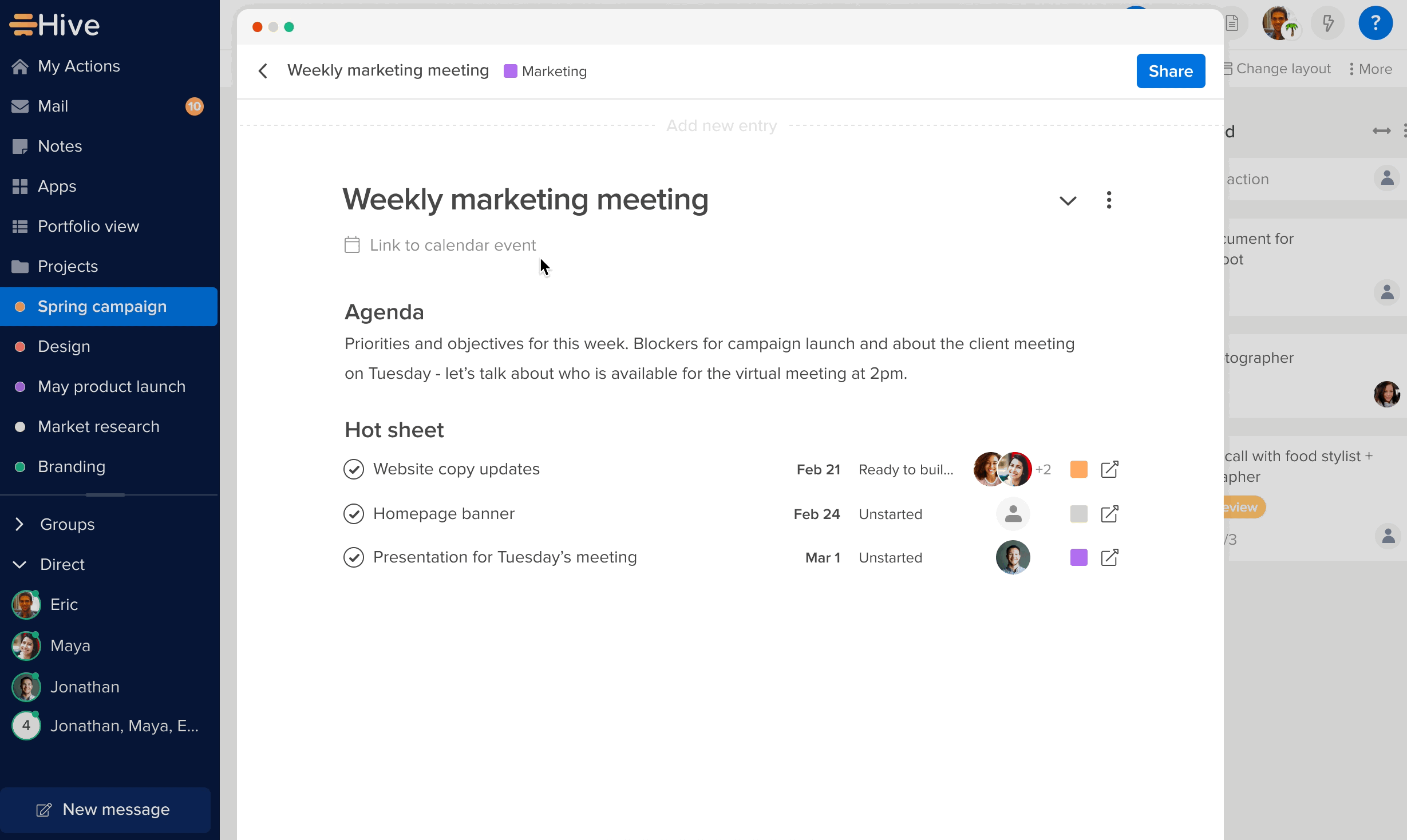 As an all-in-one project management software, Hive has everything managers need in order to hold a successful and productive meeting. Within Hive, users can schedule meetings via a built-in email integration, utilize forms to collect meeting topics from their team members, upload agenda documents, and even meet with face-to-face video interaction.
While Hive is an all-around great tool for meetings, its Notes feature is totally revolutionizing the modern virtual meeting experience. Hive Notes ensures that everyone on your team remains aligned and gives everyone an opportunity to engage before, after, and during the meeting ends. Here's how it works within the realm of Hive.
Before a meeting, you can create and share an agenda with all of the participants via Hive Notes. Throughout the meeting, everyone can take notes in real-time, turn any talking point into a Hive action, and assign them to individuals. After the meeting is complete, you can attach the Note to an email in Hive and send it to participants or anyone who may have missed the meeting. You can also revisit the Note in Hive anytime to track progress on outstanding actions. It doesn't get easier than that.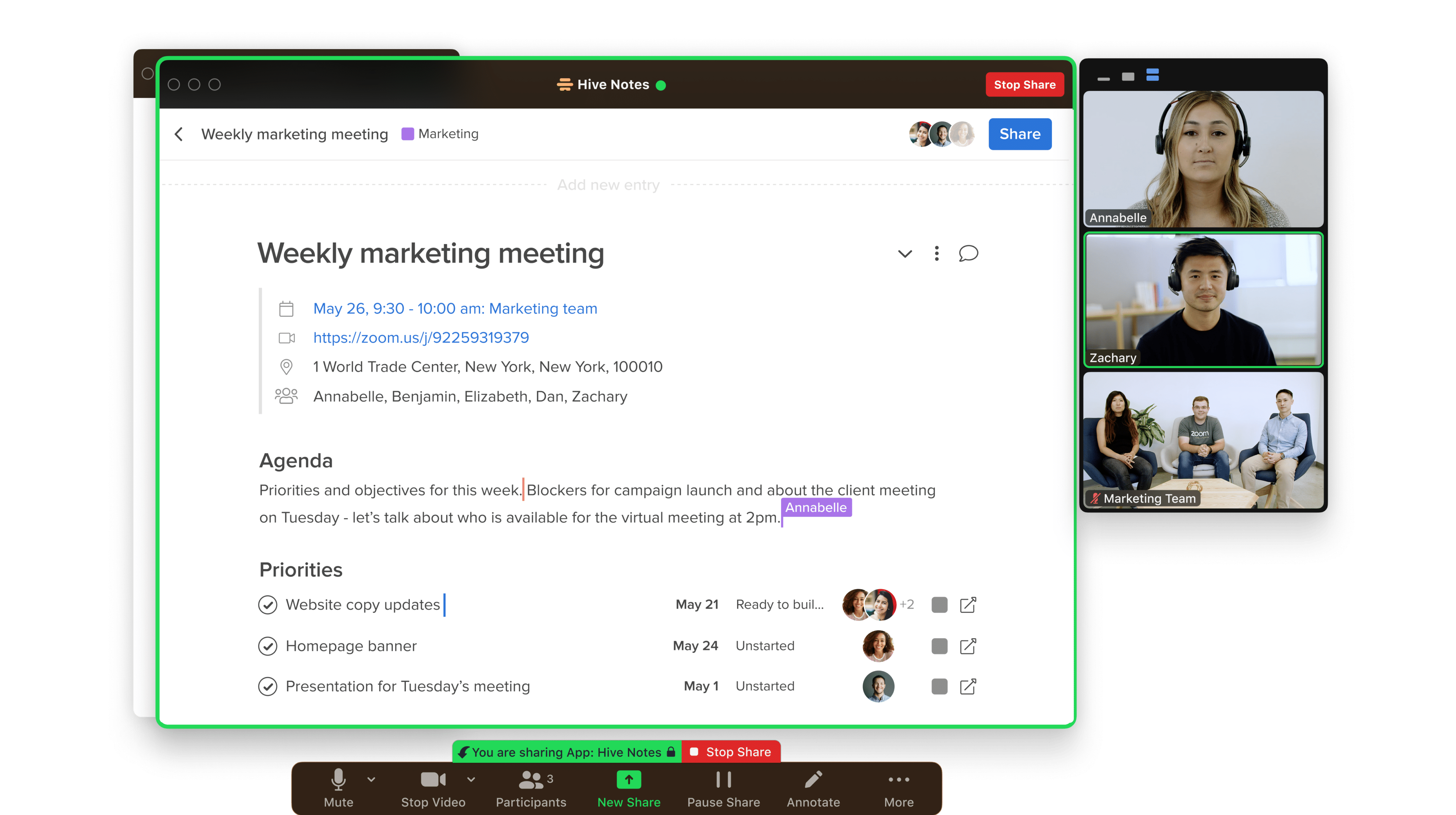 What if you're not a current Hive subscriber? With the recent launch of the Hive Notes app for Zoom, the power of Hive Notes is now accessible to anyone who uses Zoom, right within your meeting window. The Hive Notes app lets you create a meeting agenda, share it with participants, collaborate in real-time, and assign next steps without ever opening another tab. The best part is that the Hive Notes app for Zoom is totally free, regardless if you use Hive or not. Simply download the app in the Zoom Marketplace to use it in our next virtual meeting.

👉 Did you know that Hive just made Capterra's list of top 9 project management platforms in the world? Get started for free today to see why Hive scored 100 out of 100 in popularity among its customers – the highest score of all tools on the market. See why thousands of teams are choosing Hive to bring their meetings, and their workflow, to the next level.
2. Calendly
Best Tool For Coordinating Meetings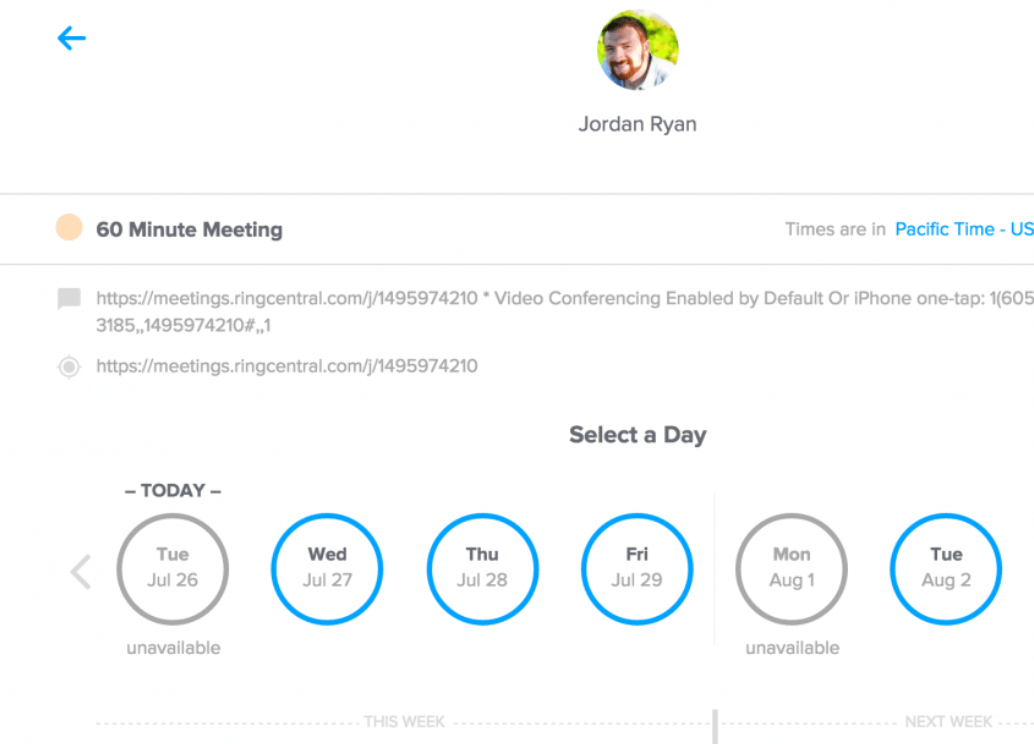 Calendly has truly set itself apart as a meeting tool to be reckoned with—anyone who has attempted to schedule a meeting with multiple collaborators (all with packed schedules) knows how difficult it can be to lasso everyone into the same place at the same time for a meeting.
This productivity and scheduling tool takes some of that stress away, doing all the hard work after users have shared their availability. It gathers information from meeting participants' schedules to set the optimal date and time for a gathering. This tool has both free and premium versions, depending on an organization's particular needs, up to $12 a month.
3. nTask
Best Tool For Task Management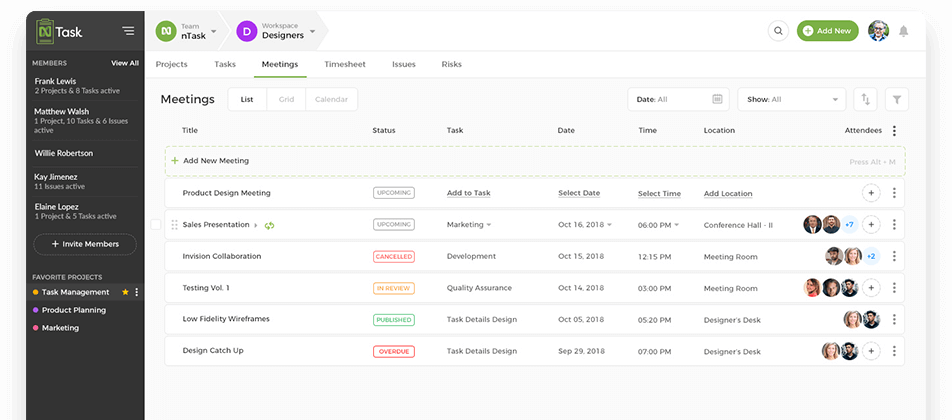 Among nTask's variety of useful features is a set of meeting management tools that can benefit anyone from teachers to students leading student organizations to corporate project managers.
With nTask, any meeting planner can invite participants from a single platform, then share an agenda and a meeting plan with attendees. A built-in feature for meeting minutes allows a meeting host to track decisions and other key takeaways from each meeting.
nTask is a meeting tool that makes follow-ups and recurring syncs a piece of cake, too, and this productivity tool allows meeting attendees to keep track of decisions finalized during any gathering so that it's easy for all participants to review the meeting's results. This helps minimize any potential communication issues and outline clear next steps.
4. 10to8
Best Tool For Scheduling Appointments
10to8 is a leading tool that helps companies schedule appointments and book meetings on a cloud-based platform. This tool is great for all kinds of businesses that need to book appointments on a regular basis. Whether you are a health practitioner, English tutor, or even a pet groomer, this tool can help you book appointments or meetings without worrying about overlapping or forgotten clients.
This software takes the work out of scheduling and communicating with clients. Once you've established your availability and booking windows, clients can simply choose the time that works for them, without you ever getting involved. In addition to this booking functionality, 10to8 sends notifications and reminders to reduce the number of missed meetings and wasted time. With an option to customize your book page, notifications, and communication with clients, 10to8 helps maintain your professionalism and incorporate your brand in every step of the way.
5. Slido
Best Tool For Interactive Communication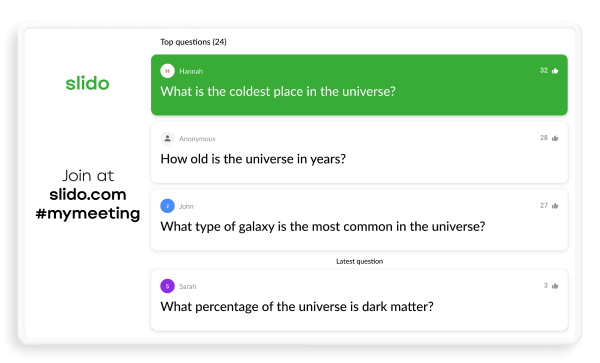 Many meeting attendees struggle to make their opinions heard for fear of corporate backlash or judgment from workplace peers. Slido is an innovative meeting tool leading to productive meetings by fostering a more comfortable environment for open communication.
Slido is a meeting tool that allows attendees to ask questions or share insight from their computers or smartphones during any event. The meeting leader can also utilize polls to engage their audience and teammates. Best of all, users can choose whether or not they'd like their engagement to remain anonymous, opening the door for a more candid and productive discussion.
Video integration also allows video to be viewed directly within Slido, ensuring that everyone can follow along (no matter where they are) while also staying engaged and active in the discussion.
6. Zoom
Best Tool For Video Meetings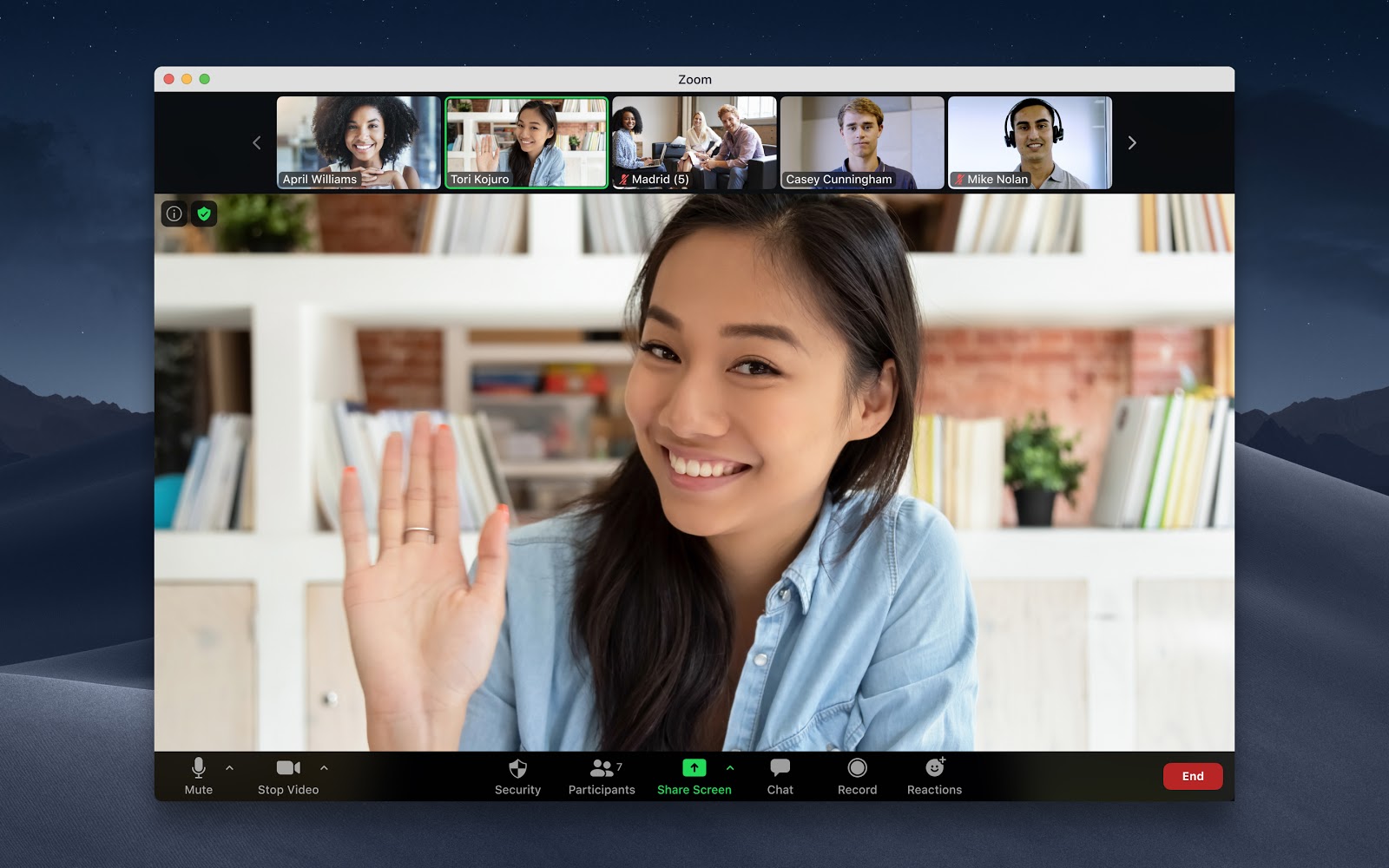 In the world of meeting tools, Zoom reigns supreme. With Zoom, you can create a recurring digital meeting room, host up to 100 participants for free, and enjoy collaborative features like screen-sharing, a whiteboard, and the opportunity to call in via phone (or just utilize Zoom's mobile apps for iPhone and Android devices).
Zoom provides HD voice and video for free, and private messages and breakout rooms allow for periods of individual collaboration among team members.
Zoom's free features are a great place to start and may be sufficient for smaller operations, but other packages start at $14.99 per month per host. Zoom also easily integrates with Hive — just type "/zoom" in a Hive chat and automatically launch a video meeting in-app.
7. Grain
Best for capturing and sharing valuable moments during Zoom meetings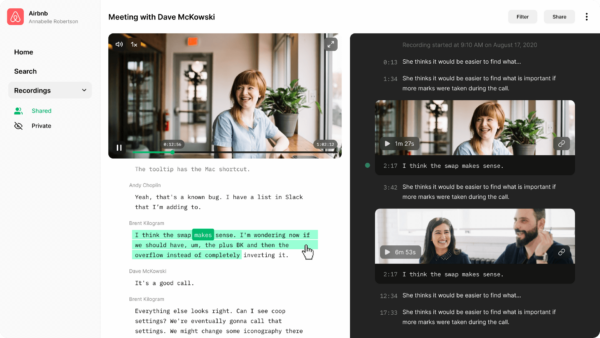 Grain is a powerful tool to record, transcribe, annotate, and share the most important moments from Zoom meetings in real-time highlight clips. You can stop relying on meeting notes to remember and share what happened, and instead start clipping noteworthy moments from every Zoom call in real-time. This allows users to compress 60-min meetings into 3-min video summaries and share them across your work tools like Slack, Notion, ClickUp, and more.
You are not only bringing your team up to speed, but you are also saving time and increasing alignment. You can start using Grain for free and then upgrade to a pro plan based on your requirements.
8. Hubspot Meetings
Best for scheduling meetings in your CRM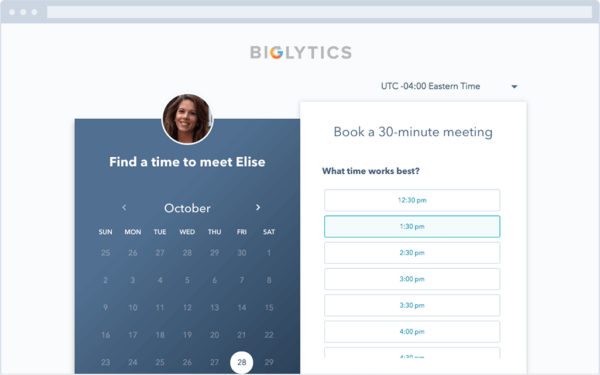 HubSpot has established itself as one of the leading CRM platforms, including marketing, sales and service capabilities. The CRM that's at the core of HubSpot's suite of products is free to use and allows you to store up to 1 million contacts. Among the tools that are natively connected to the CRM is also the free meeting scheduling software. 
HubSpot Meetings lets you create a personalized booking link you can use to invite people to view your availability and book meetings with you. You can set on which days of the week you want to be available for meetings and during which hours of the day. So no one can book time with you outside of your work schedule. 
When you sign up for HubSpot Meetings, you automatically gain access to HubSpot's free CRM which allows you to keep track of your contacts, store meeting notes, set tasks and reminders — all of these available in the free plan. When someone schedules a meeting with you via your personalized booking link, their contact details are automatically added to your Google or Outlook calendar and pushed to the HubSpot CRM database.
9. TeamViewer
Best Remote Desktop Meeting Tool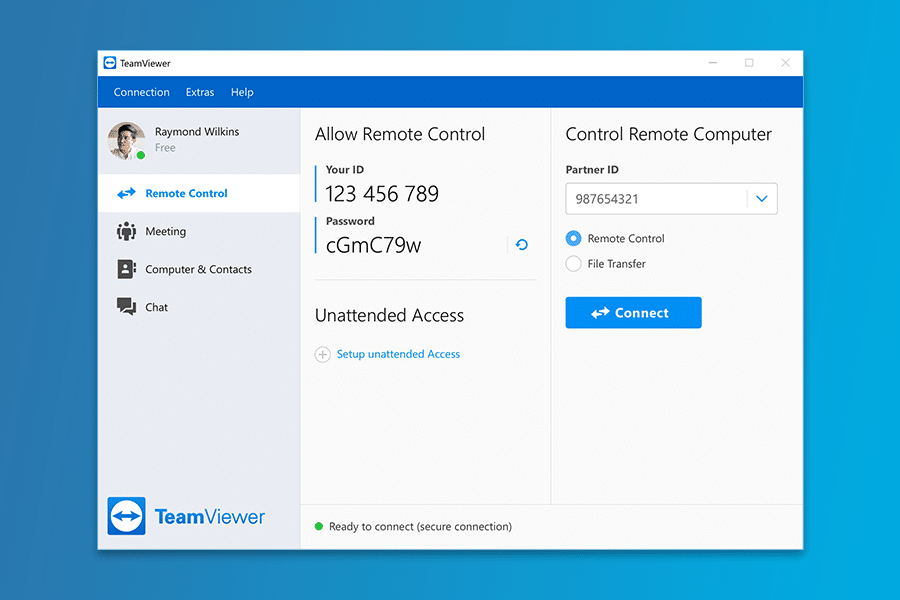 Many fields, particularly in the tech industry, can benefit hugely from some next-level screen-sharing. Luckily, TeamViewer provides just that.
TeamViewer is more than just a screen-sharing tool—it's an application that introduces users to the world of remote desktop access. Employees can use TeamViewer to access their own office computer while attending a meeting from afar, utilize it during meetings to demonstrate technical details to other attendees, and even navigate a presentation while dictating via video and audio.
Plus, TeamViewer caters specifically to those using the program for meetings by providing both a whiteboard and text chat feature.
10. Hugo
Best Meeting Tool For Note Taking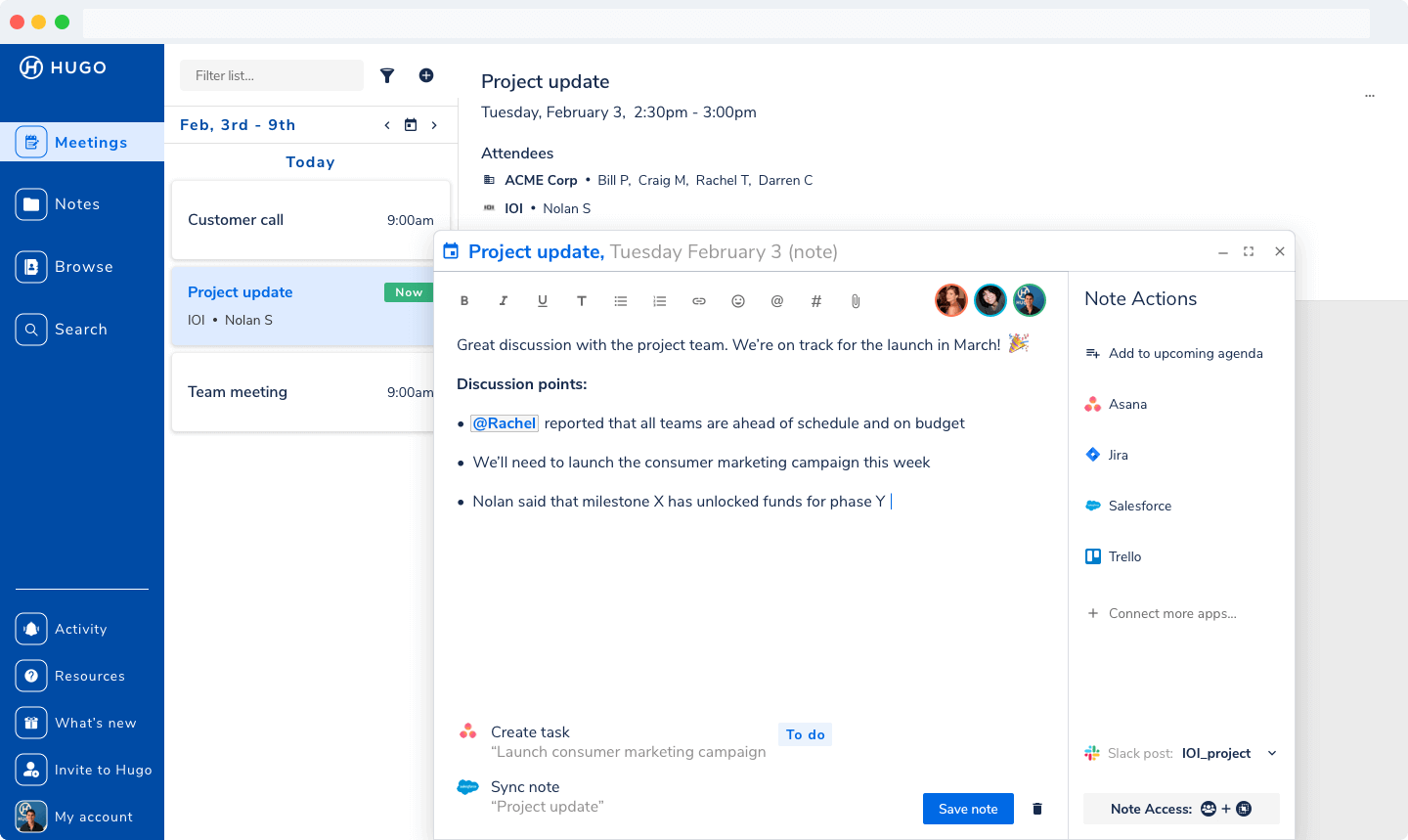 One major thing we all struggle with while in a meeting? Taking coherent meeting notes that all participants actually have access to. This is where note-taking apps like Hugo (and Hive) can come in handy. With Hugo, you can prepare before, during and after the meeting. Before the meeting, you can set Hugo up to notify you before a meeting so you have an agenda prepared.
During the meeting, use this meeting tool to collaborate with teammates with easy-to-use templates. You'll also have quick-access to any notes that look relevant to the meeting you're attending. Finally, when you wrap a meeting, you can use Hugo's integrations to send tasks and follow-ups to your favorite tools like Trello and Slack.
11. Gong
Best Meeting Tool for Sales Teams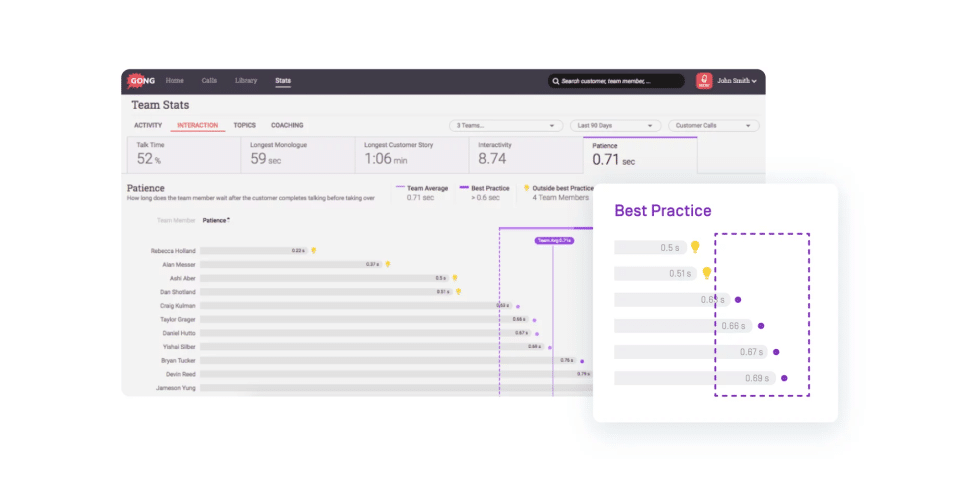 Gong is a great revenue intelligence tool that is absolutely imperative for all meetings that sales teams have over video chat. At it's most basic, Gong is a meeting tool that captures and analyzes every word of the conversations that your sales teams have.
With Gong's technology, you're able to see which deals are healthy, which are at risk, and where you might need to invest additional resources. You're also able to see which sales reps are following best practices, and which strategies you might want to emulate moving forward.
12. Loom
Best Tool For Asynchronous Meetings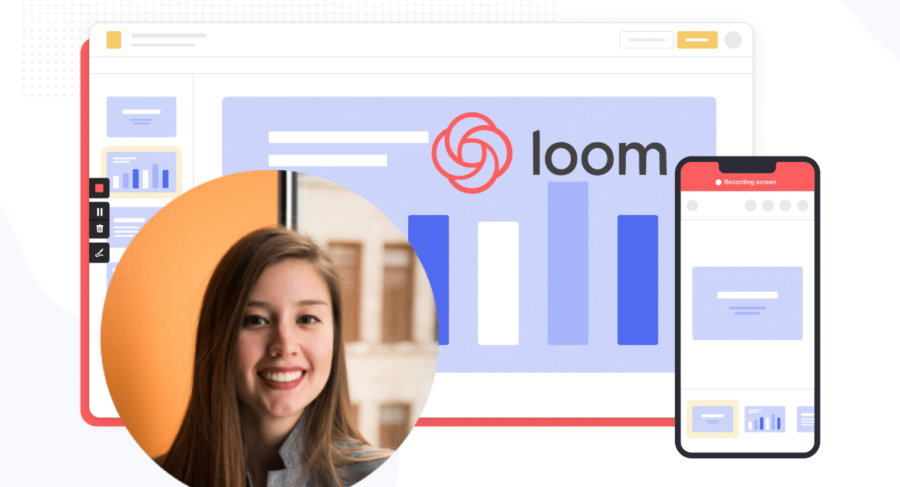 Loom is a video messaging app that lets teams easily record videos and share them with others, allowing teams to meet using an asynchronous communication model. Asynchronous meetings are becoming more popular, especially as more people work remotely, because they allow teammates to communicate on their own time. This means no more scheduling conflicts, wasted hours spent in unnecessary meetings, or technical difficulties on Zoom or Skype.
With its screen recording feature, Loom allows workers to record an app, while also talking to provide project feedback or walk someone through a proposal. This is ideal for more complex ideas or for situations where visuals are just as important as voice conversations. Loom is currently available as a desktop app, Google chrome extension, or iOS app.
13. MeetFox
Best For Monetizing Meeting Time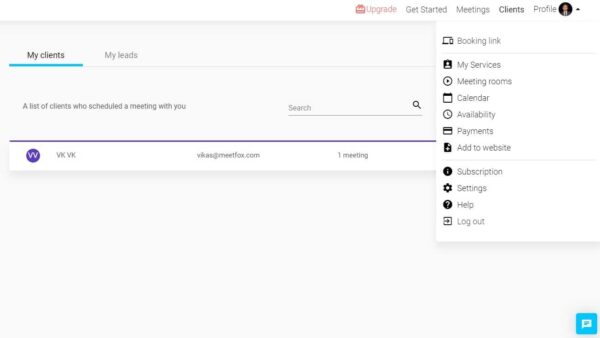 MeetFox is an online meeting tool used by over 10,000 freelancers and consultants to book meetings, video conferences, and accept payments. MeetFox provides a secure and reliable way to speak with clients and monetize meeting time. MeetFox's payment features are one of the most unique aspects of this tool, separating it from other standard booking or scheduling platforms.
With MeetFox, you can instantly get paid for your meeting services. To do this, simply set up a Stripe account accept credit card payments for each meeting. This is great if your clients are billed based on time, as you can charge your clients per meeting or per minute. You can also customize your cancellation policies and charge for no-shows. MeetFox also sends automatic invoices on your behalf, so you don't have to spend extra time. 
14. Notiv
Best For Transcribing Meetings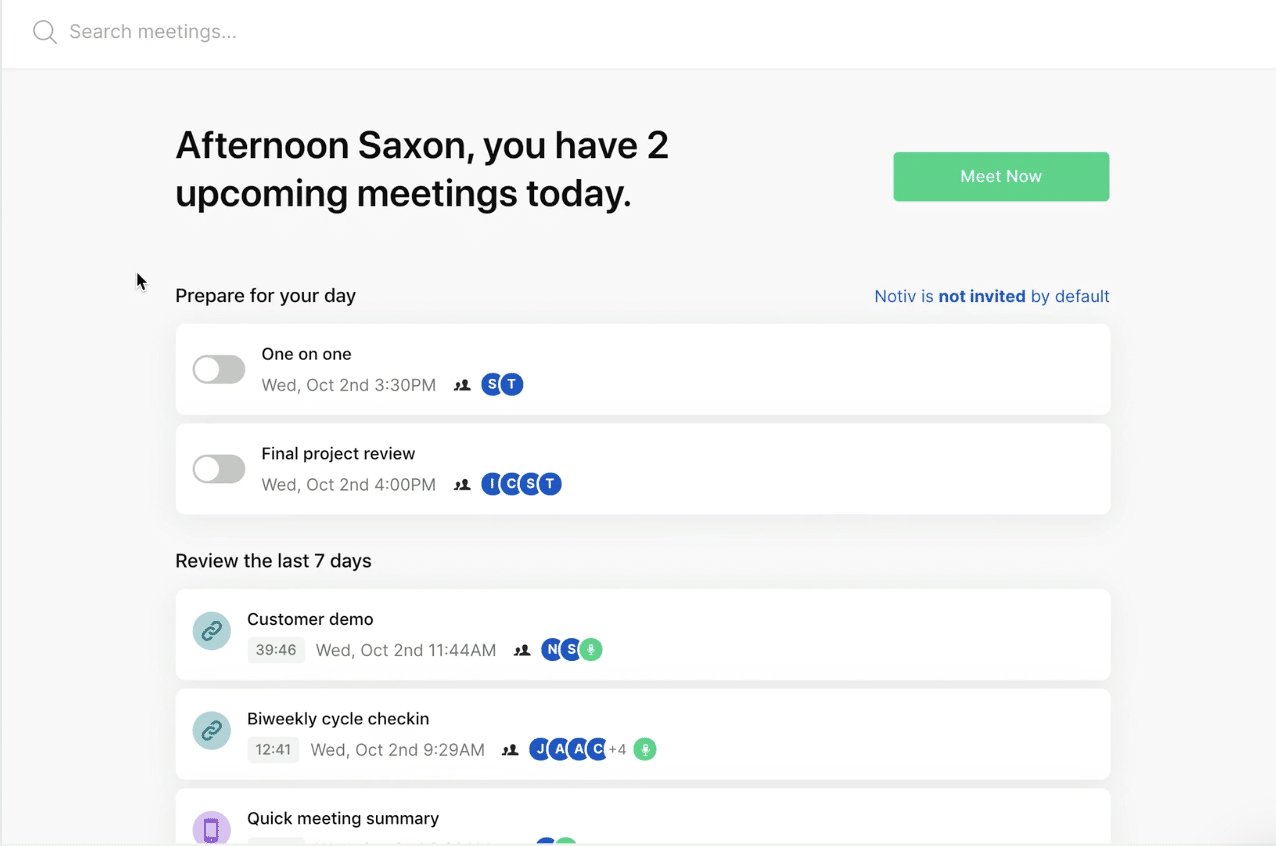 Notiv is a ground-breaking meeting tool that lets you record, transcribe, and automate meeting next steps. With Notiv, you can ensure that meetings will be productive by implementing their tool for pre-meeting prep – with Notiv you can sync your calendar up and making sure all attendees are prepped before a meeting starts. You can align on goals for your meeting beforehand, and Notiv helps you track them.
Additionally, this meeting tool transcribes, records, and highlights important moments in your meeting that you can reference later on. Finally, Notiv provides a meeting summary that can quickly be shared with clients after the meeting.
15. Slack
Best for Connected Meetings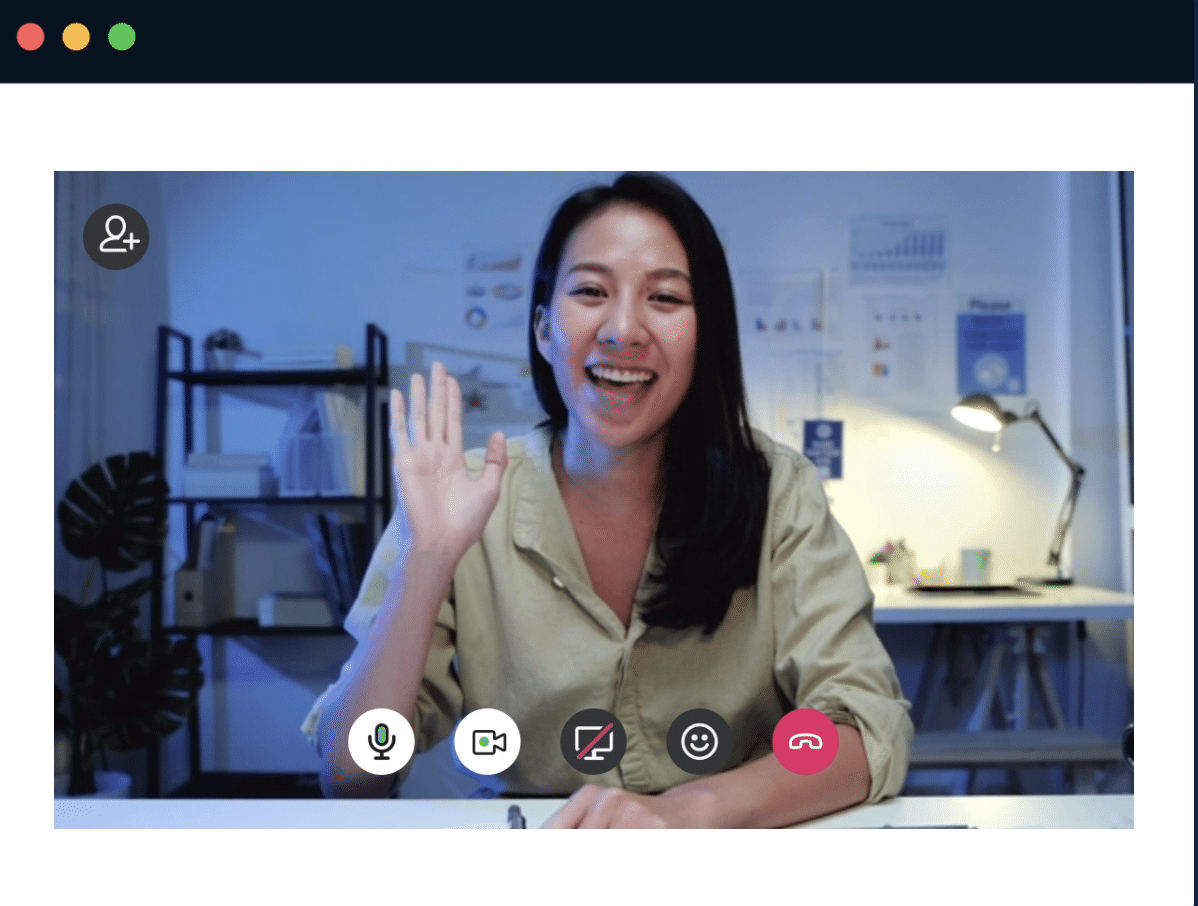 We all know and love Slack as a connected messaging and workplace tool that has saved a lot of us as we've been WFH or transitioning back into a hybrid work environment. But Slack also has great connected meeting capabilities that allow you to quickly go from instant message to video meeting in a few clicks. From there, you can also share your screen, all from within the Slack platform. Even better, Slack integrates with the web conferencing platforms you already use, like Zoom, Cisco, Teams and BlueJeans.
16. Everytale
Best Marketplace for Virtual Events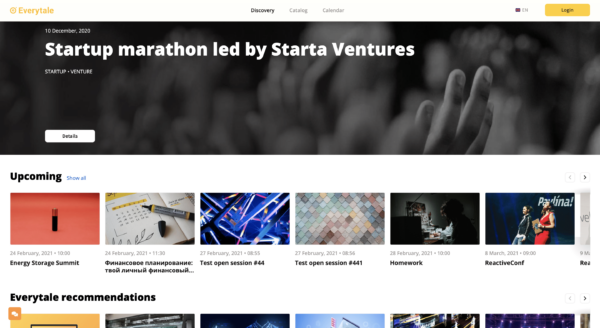 Everytale is a robust virtual meeting platform. With Everytale, corporate businesses can organize formal internal events, as well as stream open-for-all seminars. This versatile platform is also ideal for instructors, as they can create educational content that users can view live, or even after the stream is over thanks to Everytale's diverse public catalog.
Everytale aims to nurture an inclusive community of people with niche interests. Within these communities, people can organize and manage events within their circle, or they can host larger events to help spread the word. And with the capability of streaming 4K videos, Everytale lets users enjoy content from anywhere in the world. To take these events a step further, organizers using Everytale have the option of using "interaction tools" to roll out surveys and polls during their virtual meetings, or even after they are finished.
17.
Hypercontext
Best tool for shared meeting agendas and notes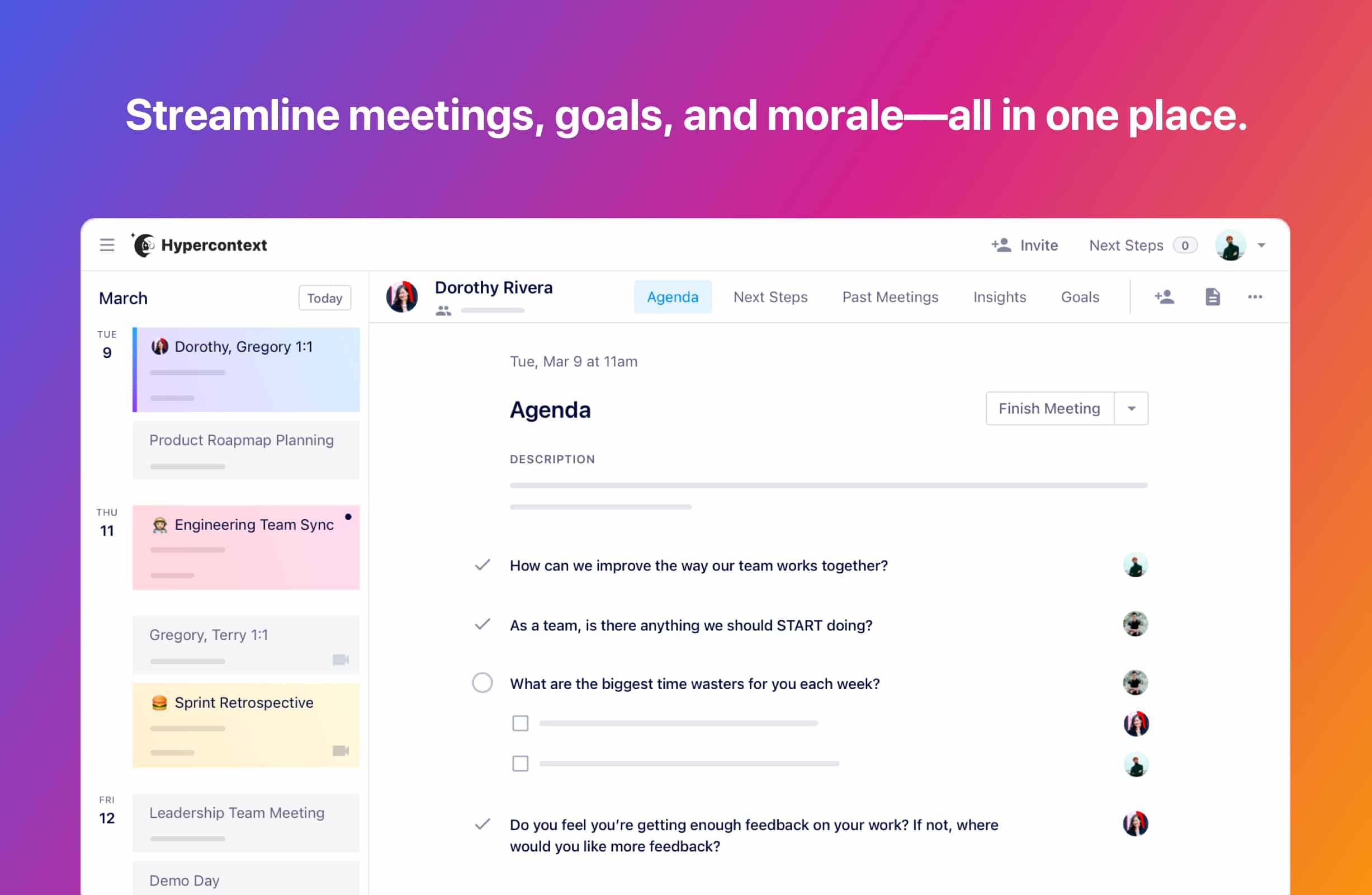 Meeting agendas are essential for focused, productive meetings. Even better? When the agenda is collaborative and in the same place as your goals, notes and feedback. Hypercontext is a meeting agenda app that streamlines meetings, goals and morale into one workflow. The tool allows you to build shared agendas for one-on-one, team and cross-functional meetings, access hundreds of tailored conversation starters, assign action items, and hold everyone accountable for sharing feedback every single meeting.
Plus, with their chrome extension, you can also manage your agenda straight from your Google Calendar, and from any tab on Chrome— making it easy to add new items and keep track of next steps. Hypercontext is a dedicated space for employees and managers to exchange feedback, document decisions, and track goals, all while driving engagement up across the company.
18. Avoma
Best AI meeting assistant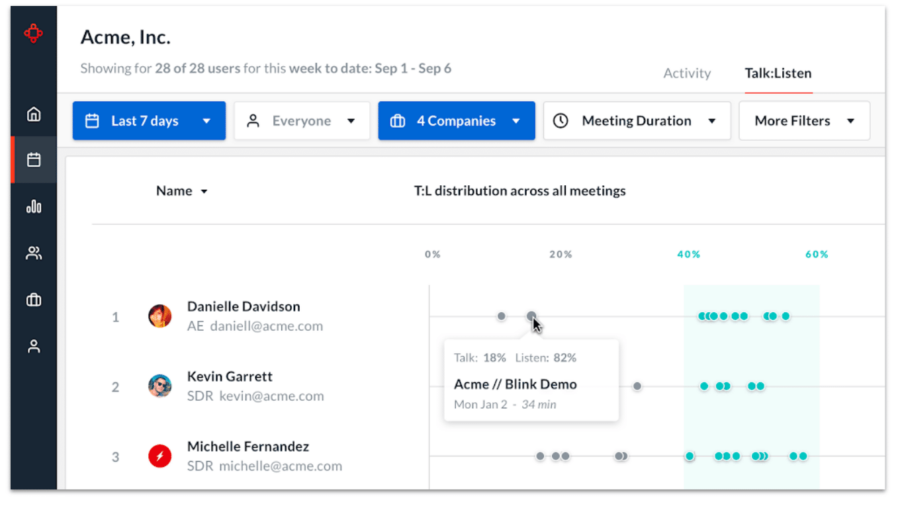 Avoma is an AI-powered meeting assistant for customer-facing teams that helps you collaborate during meetings and capture all the important information discussed. With Avoma, you can automatically get transcripts of your meetings, as well as summarized notes of the most important topics discussed. This tool is a great option to increase productivity as you get to quickly review meetings, find what you're looking for, and get actionable insights synced to your CRM. 
Some Features Of Avoma:
Prepare and collaborate with their meeting management feature, which includes agenda templates and call scripts. 

Get high-quality transcripts and AI-generated notes that cover essential topics.

Playback specific recordings with time-stamped notes. 

Share key feedback across various teams with snippets and playlists. 

Onboard new team members quicker with playlists.
19. VEED
Best for Screen Recording and Video Editing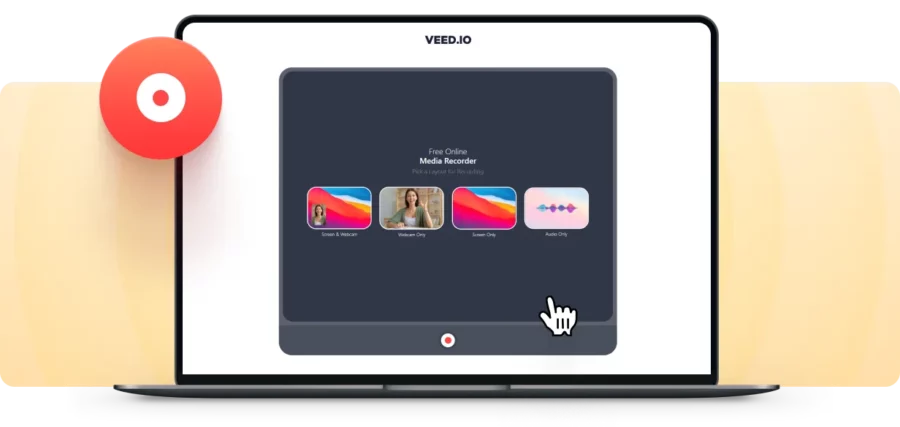 With VEED, you can record your screen and webcam simultaneously, and then edit the video to add text, images, or even other videos. It is essential to have a screen recorder for meeting in order to keep everyone on the same page and ensure that important information is not lost. A screen recorder can be used to record meetings, lectures, and presentations. This way, everyone can have a copy of the recording to refer back to later. Additionally, a screen recorder can be used to create training videos or tutorials. 
VEED is a user-friendly screen recorder that is perfect for creating high-quality recordings.  You can add annotations, effects, and transitions with just a few clicks. With VEED, you'll be able to create professional-looking videos in no time. The platform offers a free plan and more robust packages with additional features, space, and customer support. 
20. Baluu
Best for booking appointments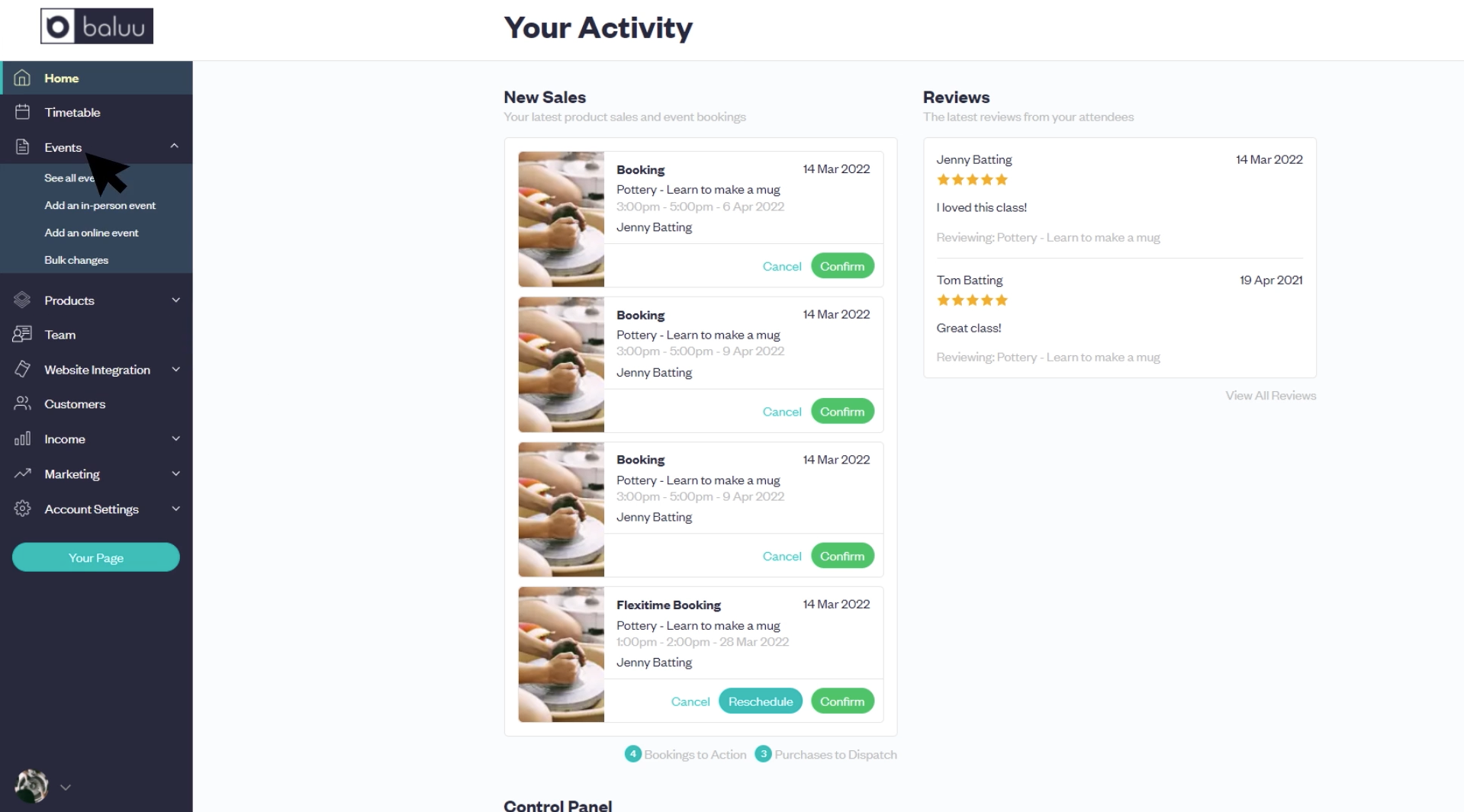 Baluu is a booking system for small businesses that makes it easy to schedule appointments for your clients. The tool helps manage the customer's experience by providing a simple way to book an appointment and to receive reminders, as well as other related information.
Baluu offers a wide range of helpful back-end features to help you streamline your sales process, reduce costs and improve customer satisfaction. You can create custom forms, use analytics, and create a variety of tickets.
Baluu offers a 30-day free trial to try out their software and if you like it, their plans start at just $17 per month.
21. AhaSlides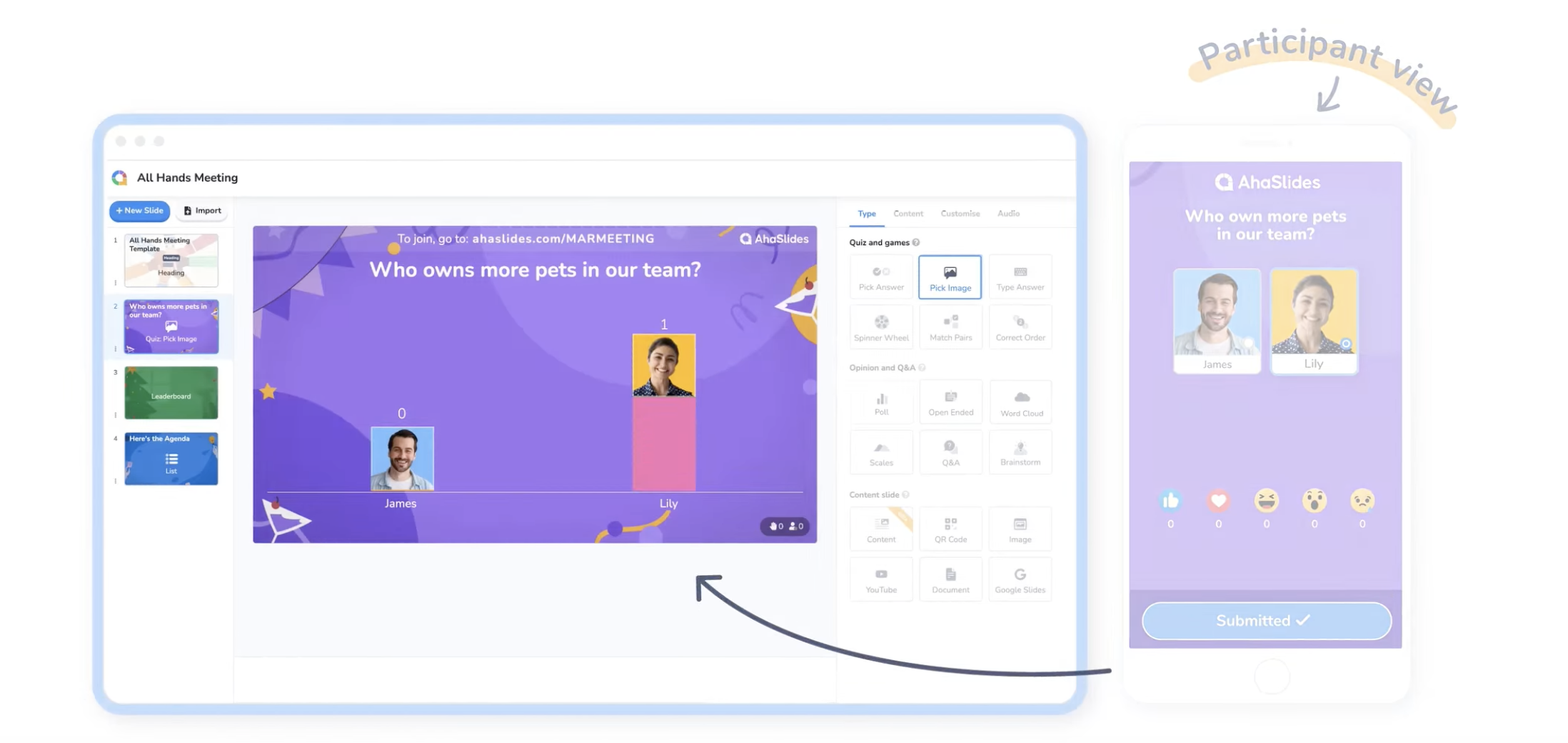 Looking for an interactive way to engage your team better when working from home or during boring meetings? Check out AhaSlides Live Presentation. This platform has a variety of tools to help you engage with your audience, including live polls, a live Q&A, and their exciting spinner wheel.
AhaSlides is a great addition to any type of meeting, seminar, or event, and is accessible both on desktop and mobile. The platform is free to use for up to 7 meeting participants, with a paid plans starting at $7.95 for up to 50 live participants.
---
So whether meetings are hosted for a passion project or a massive corporate organization, whether they have four attendees or forty, these apps can entirely changing the way that businesses, organizations, and individuals think about productivity.
Productive meetings don't have to be difficult to host, either, especially when such a wide variety of digital tools exists to foster higher levels of productivity. Those who embrace the growing world of digital meetings and meeting tools will have no trouble saving money, time, and moving forward with bigger and better ideas to push their organization forward.