Huge news!  Over the next few weeks, we'll be rolling out the first phase of Hive's new action card design. What's going to be different? See below to learn more about the redesign and what's coming next. 
A Simplified Action Card Experience to Help You Focus
The action card is your home base in Hive for important details and collaboration. From the start of a new task to completion, the action card helps teams create great work more efficiently. 
As we've added exciting new modules to Hive and to the action card itself, we've heard from you that the card has become a little overwhelming. But don't worry. We've refreshed the layout to make it easier to quickly gather the most important details of any to-do.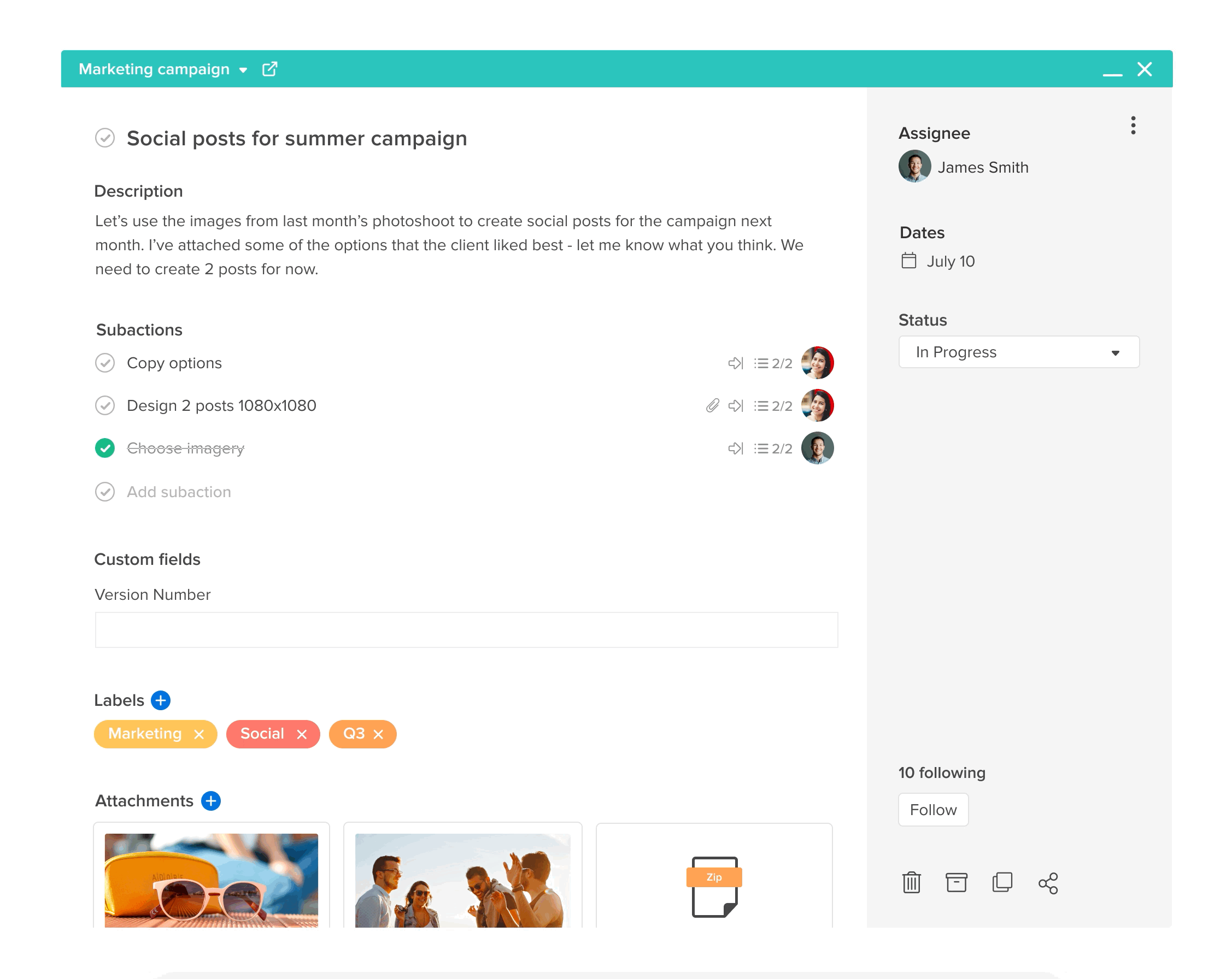 The most important parts of an action card are the assignee, due date, and status, and these are critical details you want to glean at a glance. Plus, as your project progresses, these details can change quickly. Now you'll be able reference and edit them anytime from the sleek new right-side column. 
We've made it easier to quickly share, delete, or archive your action by keeping these icons available at all times on the bottom right. 
If you need to access action templates, convert your action, or mark as urgent; these items and more are neatly consolidated into the menu at the top of the card.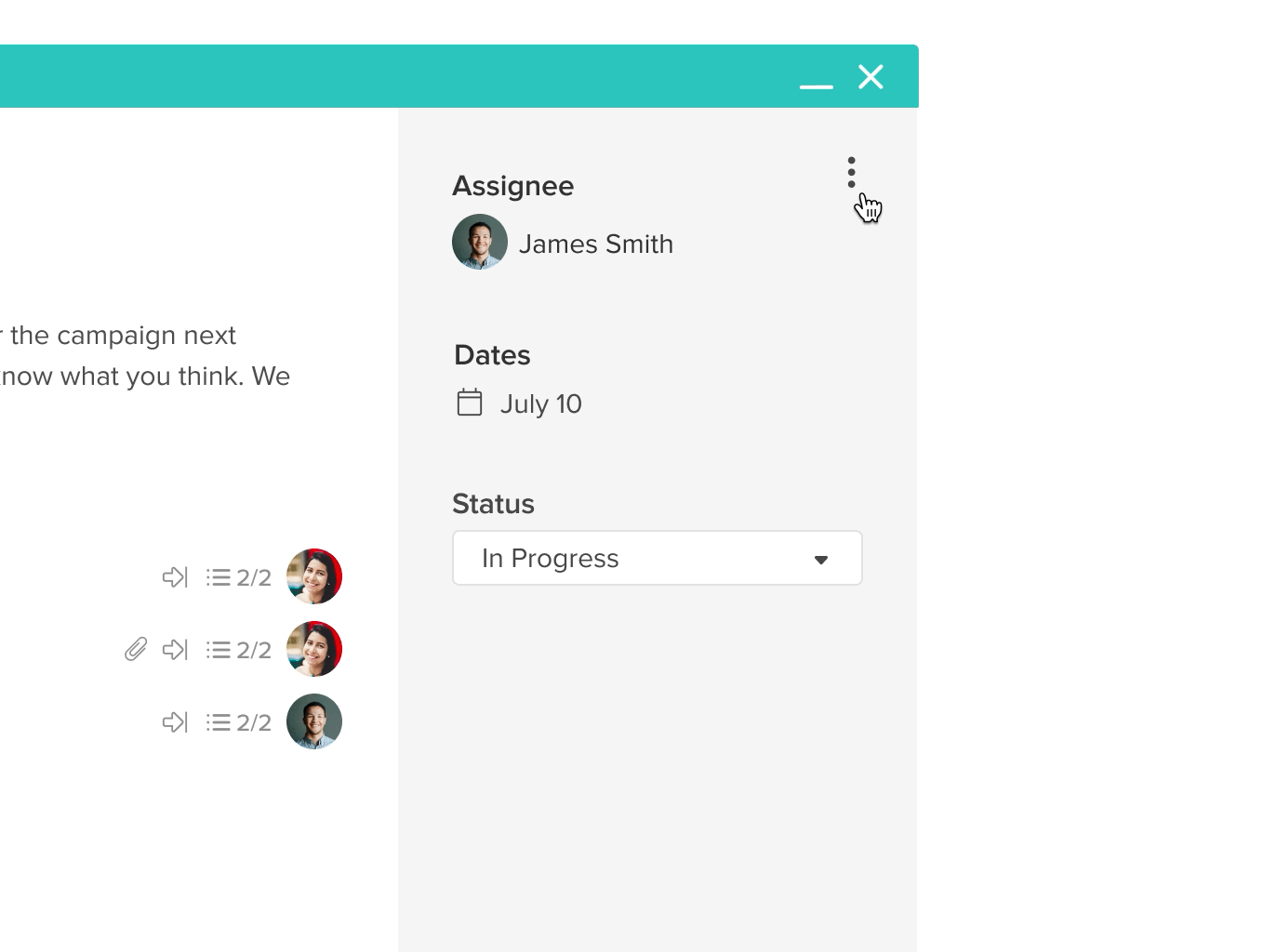 Other changes
You can now always see who is assigned to a subaction, even if they are assigned to the parent action too. 

We moved labels back to the top of the card, where they will always be visible after adding.

We've titled the card's sections and added a little more space so everything feels nice and comfortable, especially for newbees. 🐝
Coming soon to Hive
Adaptable Hive Apps in Action Cards
Every action is different. Your friend may be planning a multi-phase media campaign, while you are working on a simple "to-do" item. 
Soon you will be able to adapt your action for the complexity of the task by showing or hiding apps. Your friend can keep Approvals, Timetracking on all of her project's actions, while you can remove them. This way, everyone is able to prioritize what's most critical for their work. 
More Stuff Coming Soon…
Look out for new designs of your favorite Hive apps: Approvals and Timetracking! (Spoiler alert: subactions' time will roll up to the parent card 😱) 

You'll be able to add followers directly to the card, instead of thinking of something clever to @mention in the comments section. 

Toggle between list and thumbnail view for attachments.
Thank you!
A huge thank you to all of our customers who continue to help us improve Hive with feedback and user testing. If you have ideas about how the action card could help your workflow, head to our feedback page where you can share your thoughts or vote on others!  
Related: Work Smarter, Not Harder, With Hive Automation
Related: Business and Tech Teams Now Speak The Same Language